The preview for the film "The Lunchbox" was unveiled at a press meet in New Delhi, India on September 16, 2013. Bollywood actors Irfan Khan and Nimrat Kaur were there, as was director Riteish Batra and film-maker Karan Johar who is presenting the film.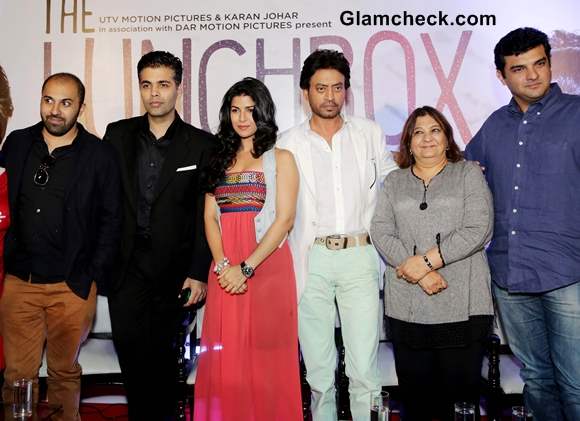 Preview of "The Lunchbox" Screened In New Delhi
Nimrat was a treat for the eyes in a strapless pink dress with a denim waistcoat over it. Karan got his dapper on in a black pantsuit with a black silk shirt. As for Irfan, he almost matched his co-star in a pale pink blazer over a white shirt, beige belt and light blue denims.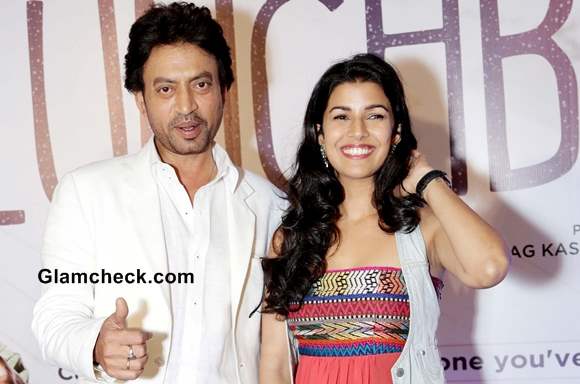 Starcast of The Lunchbox Movie 2013
Irfan is both lead actor and co-producer of the The Lunchbox. He said that the reason he got involved with the project was because the script was really good and he thought it would be refreshing to act in a love story.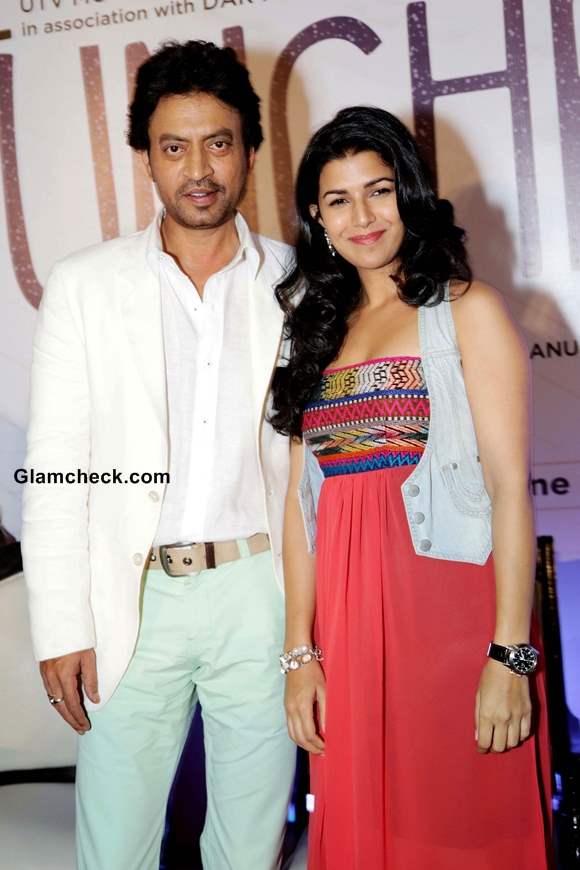 The Lunchbox Movie 2013
Karan got a little nostalgic about some of his old movies on watching the preview on The Lunchbox. He said that now that he thinks about it, he wished he could change many things about those films including hits like Kal Ho Naa Ho, Kabhi Khushi Kabhi Gham, and the more recent Student of the Year.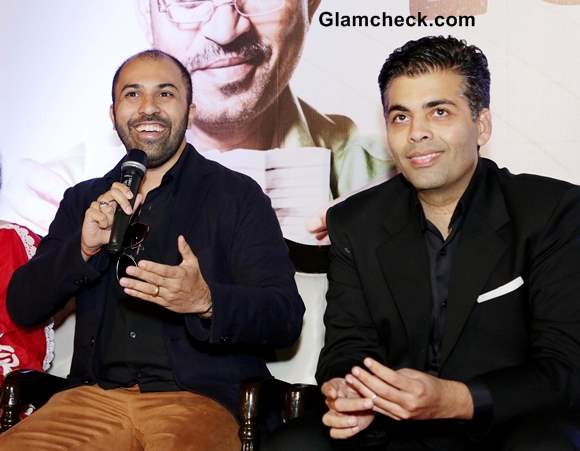 Preview of The Lunchbox Screened
He also played spoilsport by revealing that the two protagonists in The Lunchbox never meet. And the film's leading lady Nimrat confirmed it too. She expressed a desire for a sequel in which she and Irfan actually do get to meet, just so that she can do another movie with him in which they actually appear in scenes together.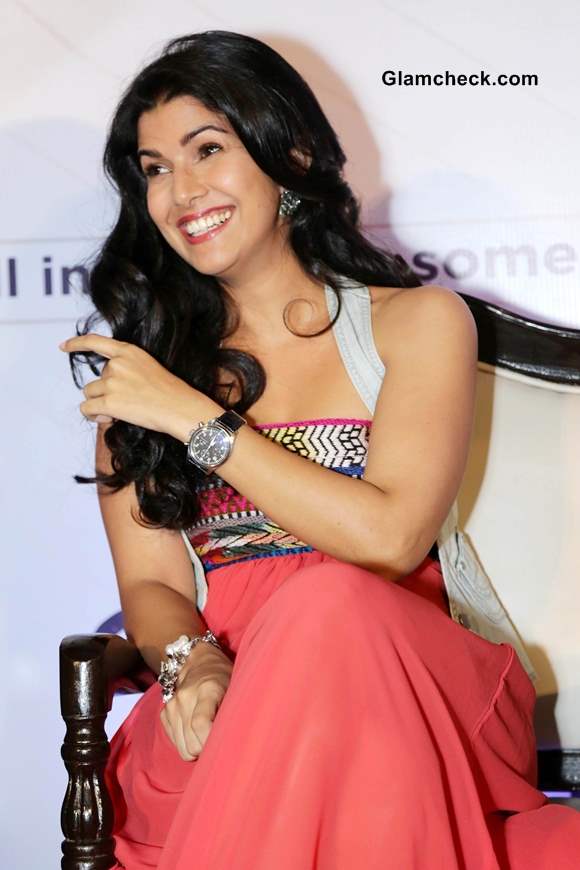 Nimrat Kaur in The Lunchbox Movie
First-time director Ritesh touched up on why he thought his film had done and would continue to do so well. He believes that it is because the story is so very Indian, it is so authentically local, that somehow the theme becomes universal and easy to connect to.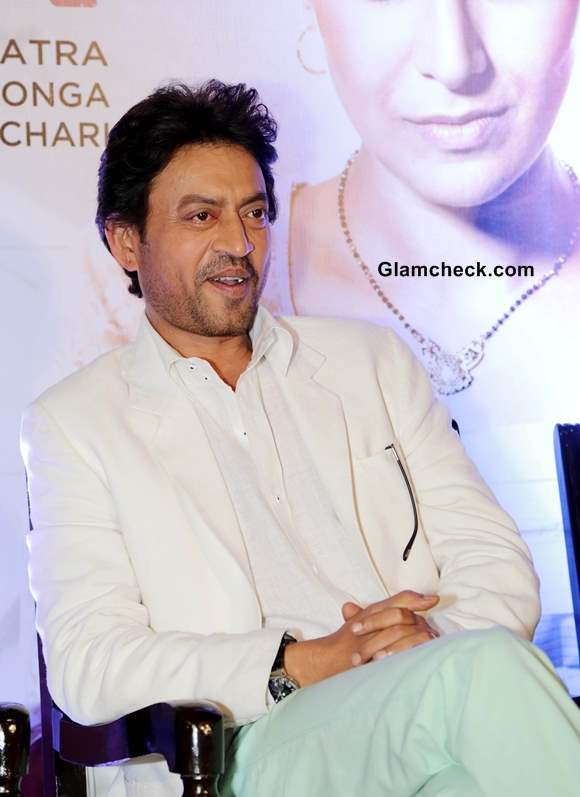 Irfan Khan 2013
He also revealed that his initial plan was to make a documentary of the intricate and incredible system of dabba wallas in Mumbai, but that during his research, his interest shifted to the people behind the lunchboxes, which is where the idea for the story came in.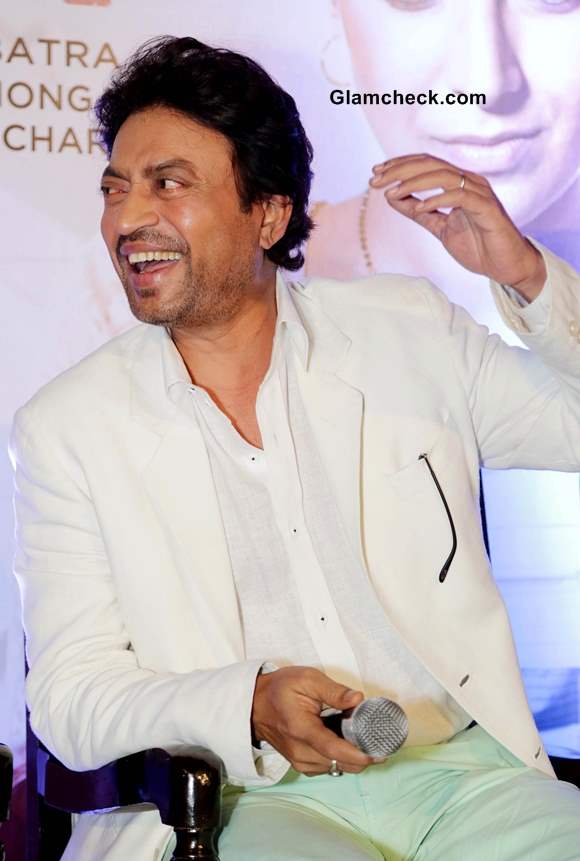 Irfan Khan 2013 in The Lunchbox movie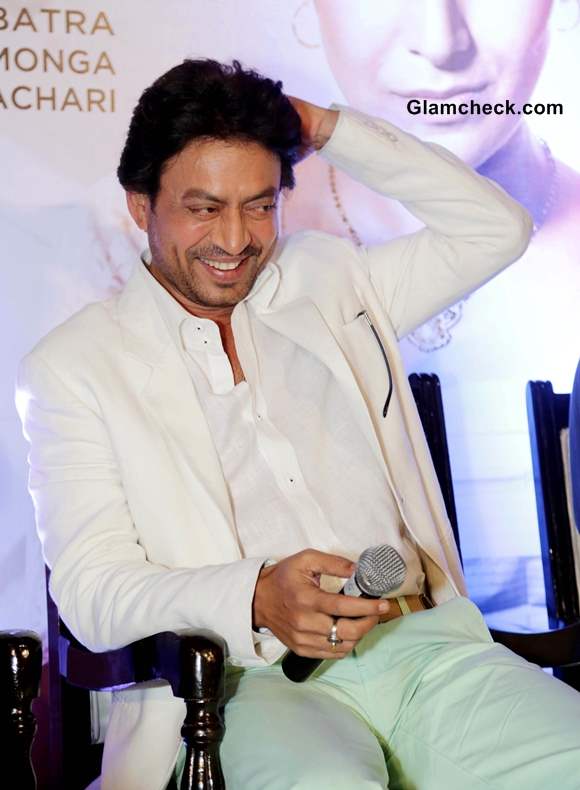 Irfan Khan in The Lunchbox movie 2013
Solaris Images