The first ever India Fashion Week decided to Men, 'The India Luxury Style Week – Men's Edition' that was being held at the Movenpick Hotel & Spa in Bangalore from August 12 to 16, came to a grand closure. And who other than Bollywood hunk Askhay Kumar, also the face of the ILSW to walk the final ILSW show?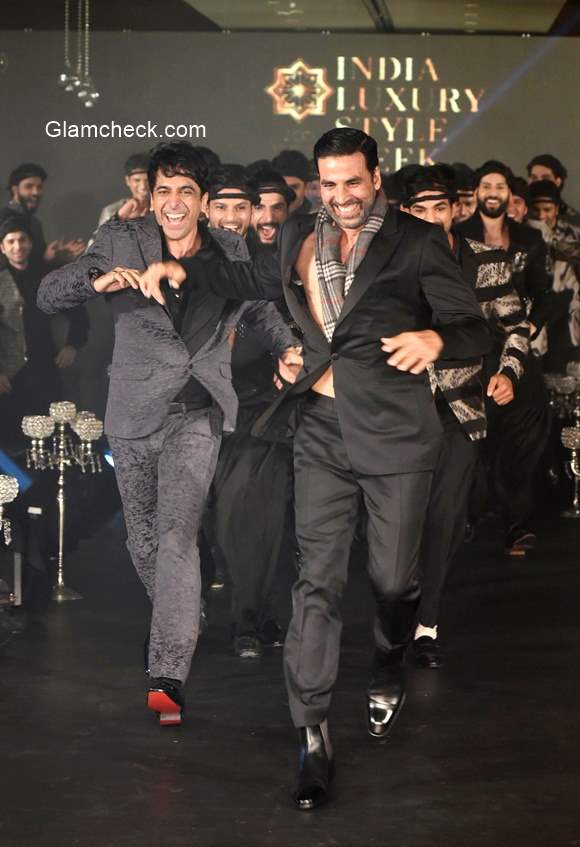 Akshay Kumar showstopper for Ramesh Dembla at the India Luxury Style Week – Men's Edition 2015
Akshay turned showstopper for his close friend and fashion designer Ramesh Dembla on August 16. He was dressed in a crisp black suit with a plaid scarf worn around the neck and without a shirt on (!). We would have never imagined any man wearing a blazer as such but leave it to Akshay to work it like a pro!
Ramesh Dembla is the founder of the India Luxury Style Week. He had admitted that in his 10 years in the fashion industry had he only used men as props. But with this initiative, he was letting men's fashion take centre stage for a change.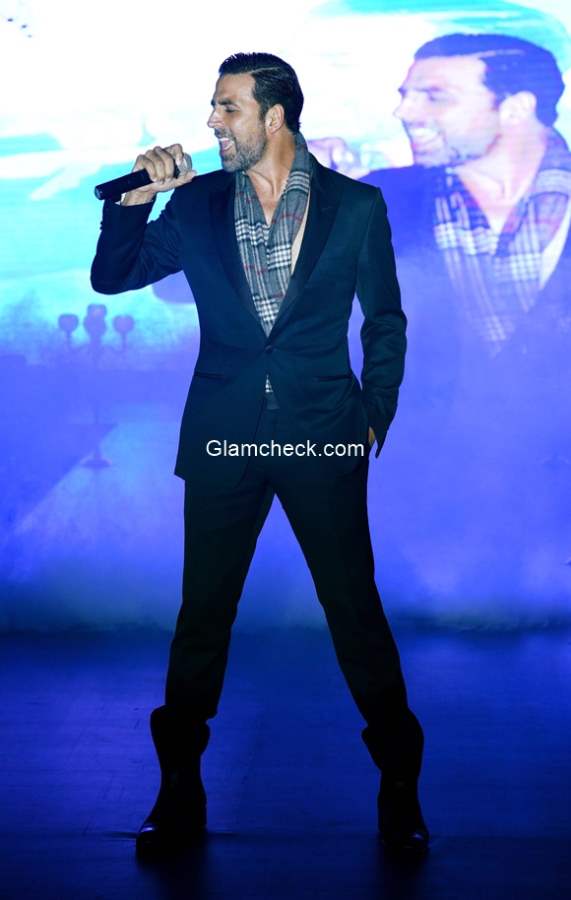 Akshay Kumar at the India Luxury Style Week – Men's Edition 2015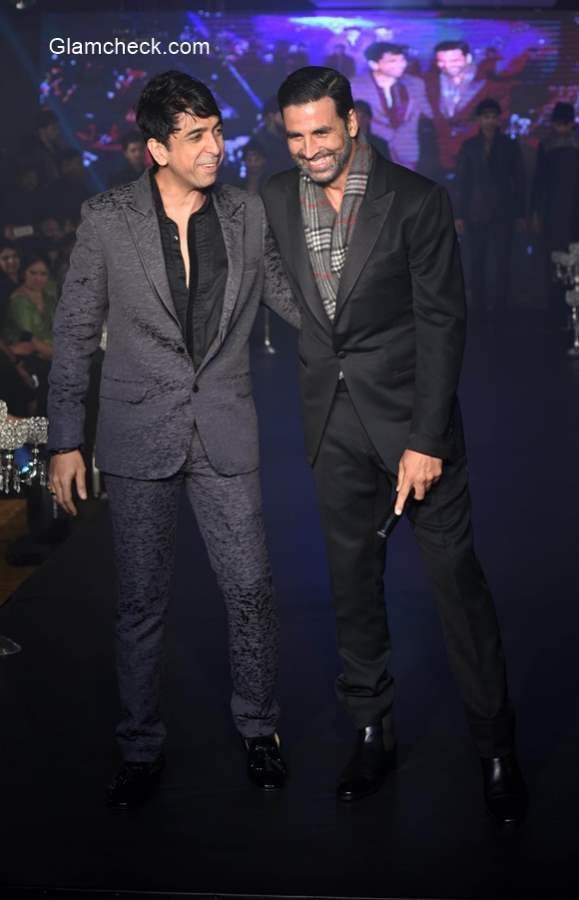 India Luxury Style Week – Mens Edition 2015
Solaris Images