Daisy Shah was recently spotted at Indian Designer Rohit Verma's Mumbai store on January 5, 2015. The actress will be the show stopper for the designer's show to be held for the '21st Lions Gold Award 2015' in Mumbai.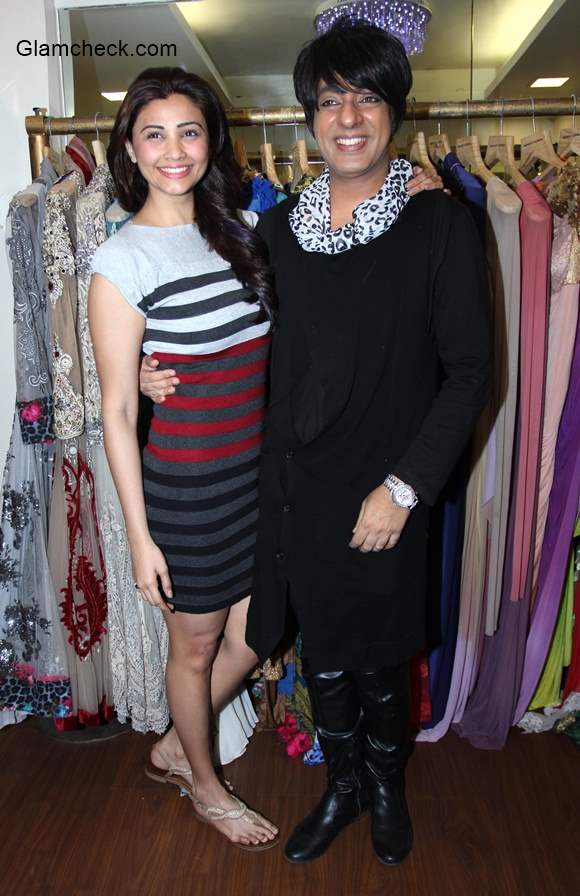 Daisy Shah at designer Rohit Verma store
The two of them have been friends for a long time and their warm friendship was quite evident. Looking quite at ease as they posed for the media, Rohit explained about his collection saying that it is a regal range with an Indian Mughal inspiration.
Looking pretty as ever in a striped body-con dress, she posed for the media along with Rohit who was dressed up in an all-black ensemble featuring thigh high boots.
The actress also dressed up one of the royal gowns by the designer but beautiful as it was, Daisy would be wearing a very different showstopper gown.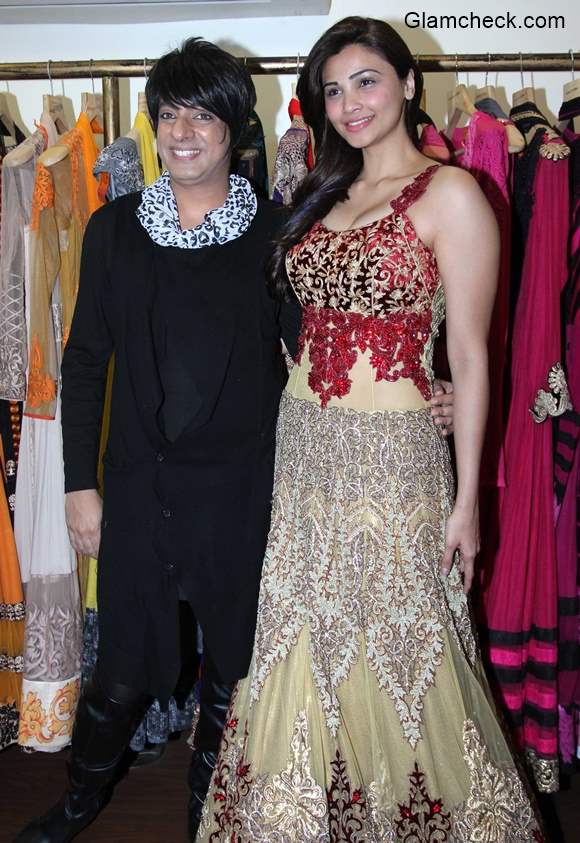 Daisy Shah at designer Rohit Verma store pics
On his choice of Daisy as showstopper, Rohit explained that he had wished for Daisy to be his showstopper since a long time but the dates hadn't quite work out. Now that Daisy will be making her debut as a showstopper for the first time on the ramp for his collection, both the friends expressed their happiness at being associated with each other.
Daisy, who has worn Rohit's designs for her red carpet appearances, spoke to the media about how his designs have a whole princess feel to them with its fitted bodice and pretty flares.
Here's looking forward to the pretty Daisy Shah's first showstopper appearance.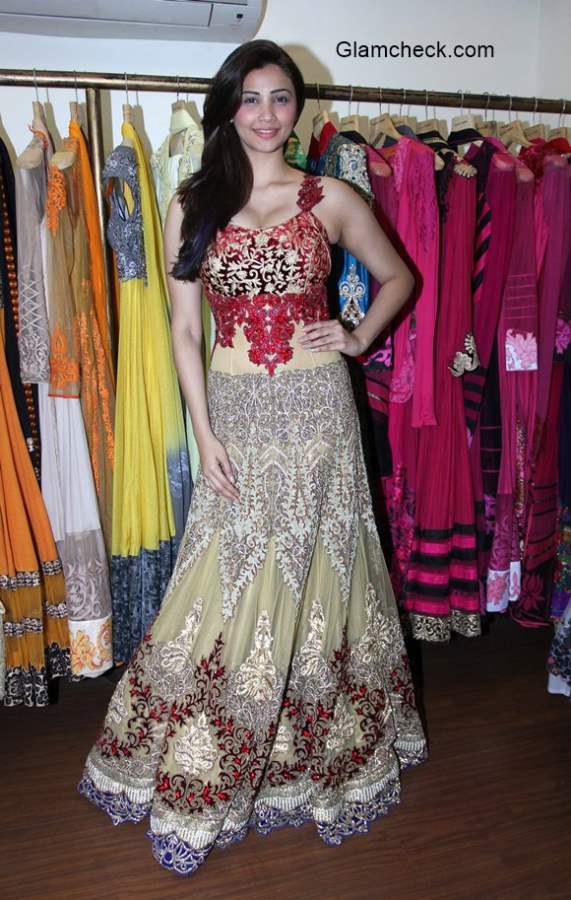 Daisy Shah 2015 pic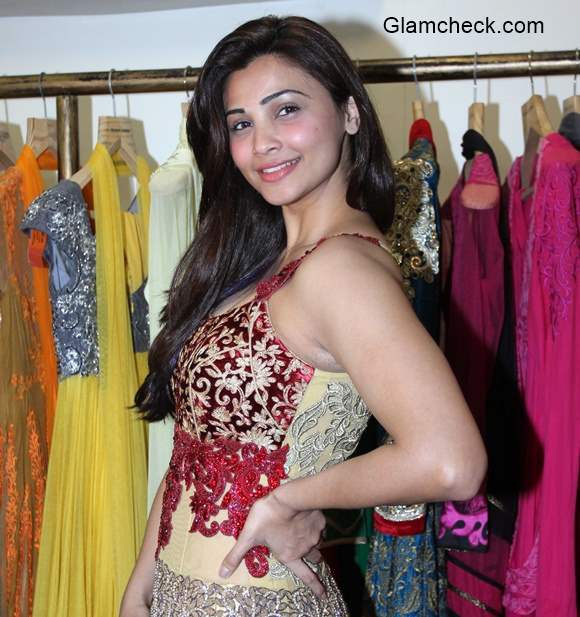 Daisy Shah 2015 pics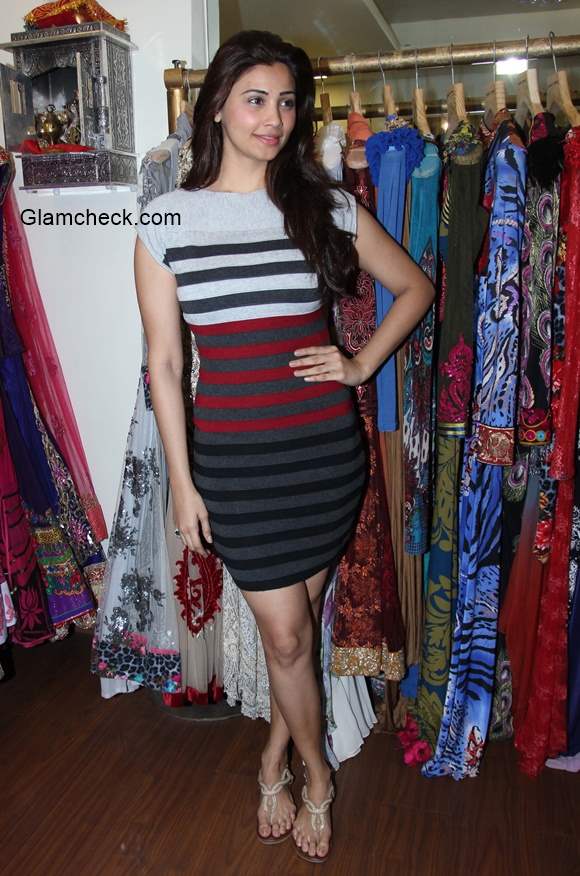 Daisy Shah 2015
Solaris Images