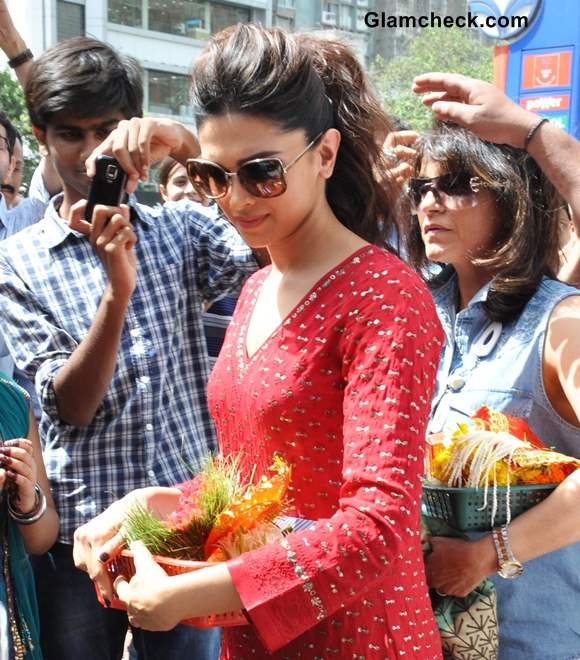 They don't forget where they came from even when they make it big. Bollywood actress Deepika Padukone visited the Siddhivinayak temple in Mumbai, India on May 30 to take blessings for her upcoming film "Yeh Jawaani Hai Deewani".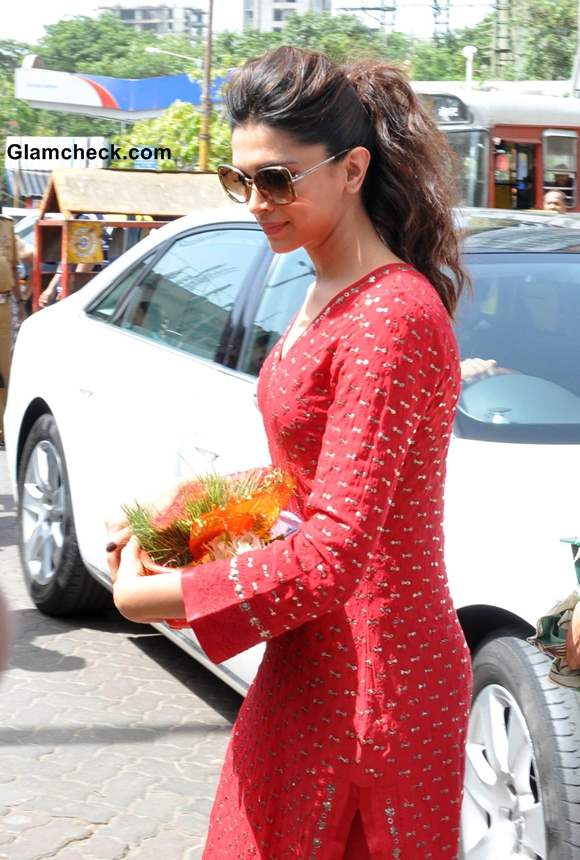 Deepika Padukone Messy Ponytail hairstyle 2013
Her look was simply traditional for the day. She wore an appropriate, down-to-earth red salwar kameez with a V-neck and gold bow print sans the dupatta. The ensemble was accessorized with gold bellies and large brown sun glasses.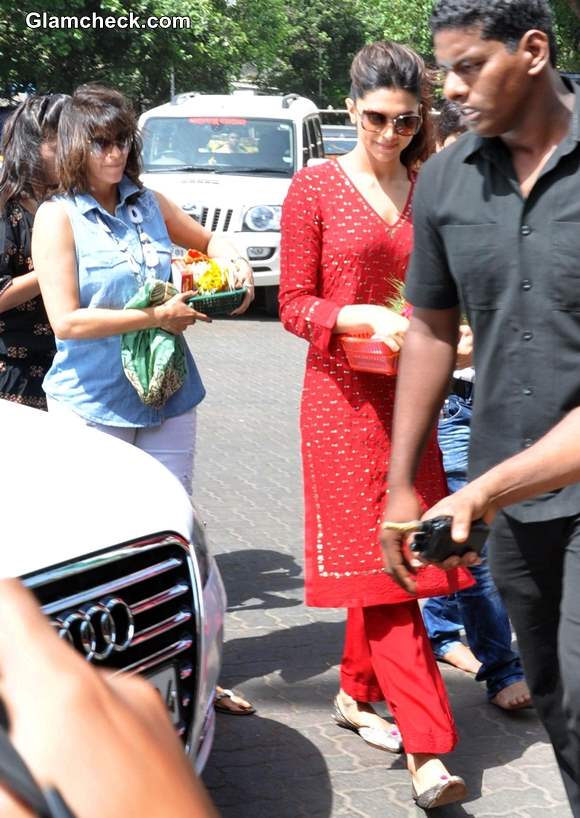 Deepika Padukone salwar kameez 2013
The best thing about her look was her hairstyle – she wore her brown locks in a voluminous ponytail that oozed effortless sexiness. Her hair had a just-out-of-bed feel to it.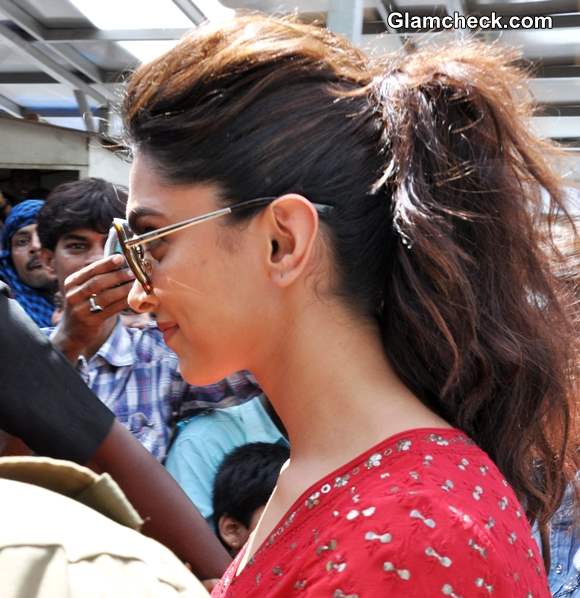 Deepika Padukone Ponytail hairstyle 2013
Even the sweeping back looked like it had been done in a rush with nothing but fingers and hands for help, with the sexy result more a product of accident than design. The ponytail itself was mussed up and had a bit of a frizz to it to capture the sunlight and emphasize her highlights. 
Indian Photo Agency