Many celebs rocked some really awesome tradtional Bengali looks as part of the Durga Puja celebrations on October 10, 2013. But few were as true to the look as television actor Sumona Chakravarti as she attended an event on that day in Mumbai, India.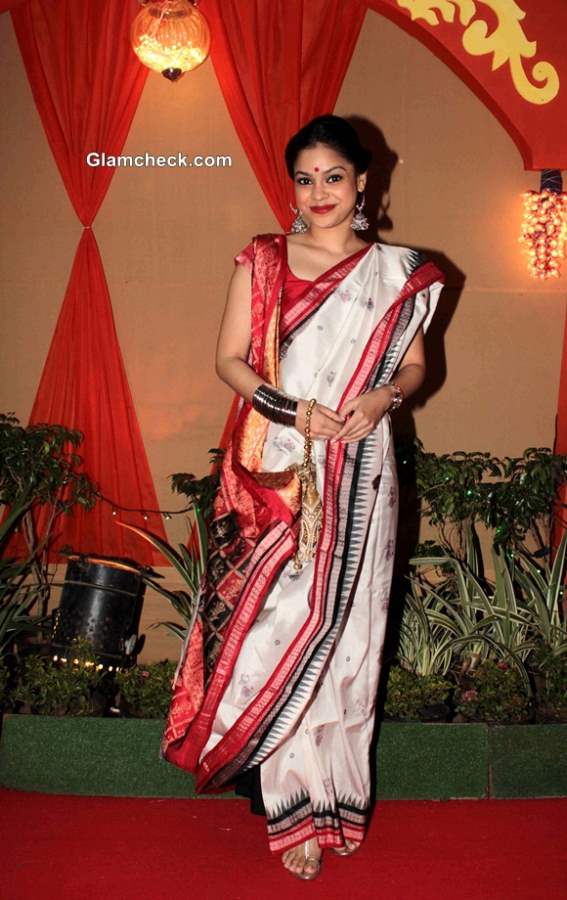 Get the Look – Sumona Chakravarti Durga Puja Ensemble
Sumona was unimstakably Bengali and fully in the spirit of the season. She rocked a beautiful, feminine white sari with a red and blue border. Granted, the blue isn't a color usually associated with the festival but the rest of the sari is so typical of Durga Puja attire that you don't even notice.
On her right hand, she boasted so many silver bangles that they went halfway up her arm. And her left was adorned with a silver watch. The most striking piece of bling on her was her pair of silver dangle earrings, statement and purely ethnic.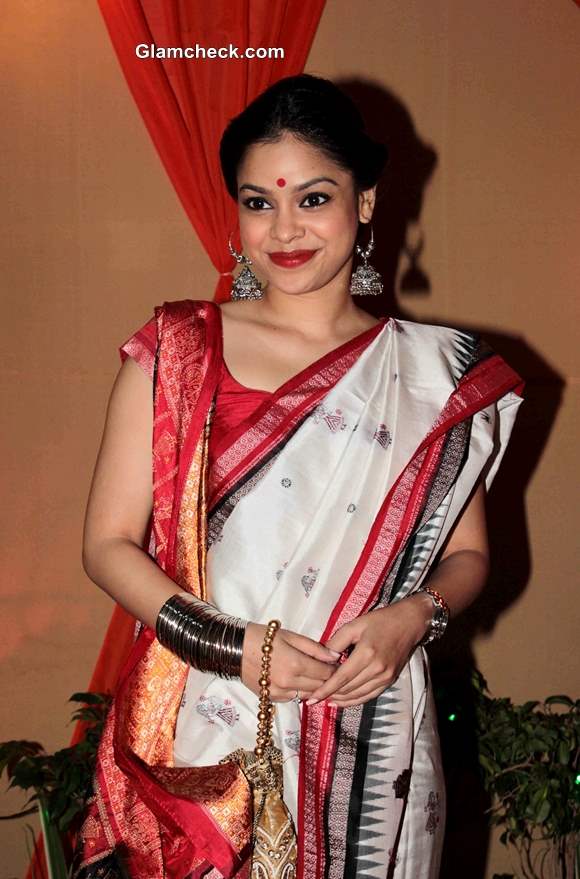 Sumona Chakravarti Durga Puja 2013
Sumona looked incredible, but she wasn't done styling her look quite yet. She wore her hair in a very cute updo, highlighted her smile with a deep red lippie and finished off with heavily lined peepers and a red bindi.
This look is quintessentially Bengali and so perfect for Durga Puja that you could adopt it as is and not err whether its on the cultural front or the fashion front.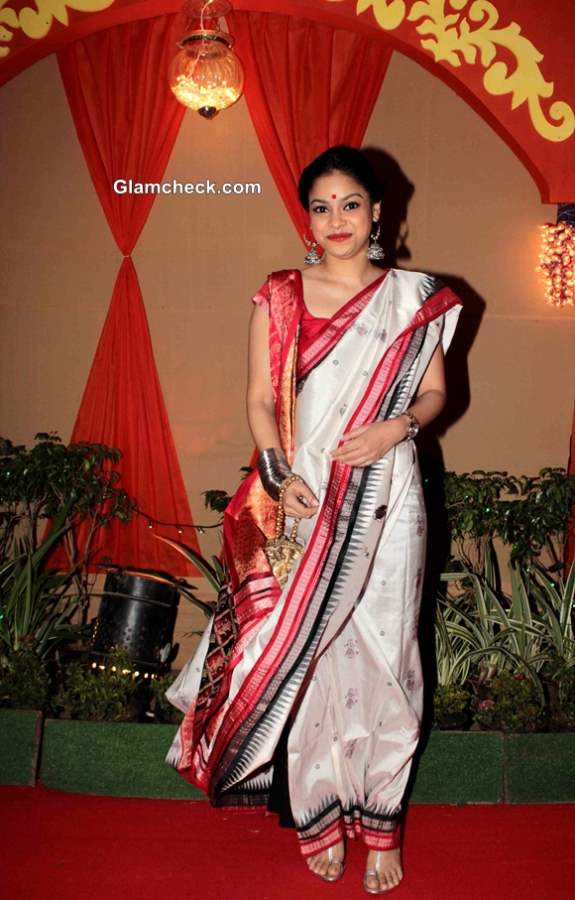 Durga Puja look 2014
The basic ensemble is very simple and a complete no-brainer. Get a sari with a red border. Traditionally, the sari needs to be white, but variations of white such as off-white, ecru, cream and even pastel shades of other colors are not unheard of and can have a more contemporary vibe.
Your blouse should be red, stitched very simply and with no embellishments whatsoever.
Bangles are a must-have addition to this look. A whole bunch of them going up one arm like Sumona or a few statement ones on each wrist.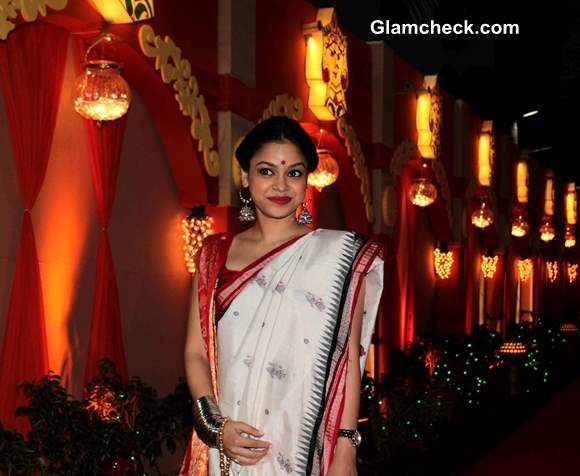 Durga Puja dressing tips
Another accessory you can't do without is a pair of statement earrings, preferably something in an ethnic design.
As for your hair, a simple low bun will do just fine if you aren't adept at updos. A red lippie is another must, but not if you are uncomfortable with it. In that case, go for a nuetral color as even natural makeup is in fashion and will not be amiss. The bindi and the liner will just add an authentic finishing touch so that at least try to incorporate into the styling. 
Solaris Images