It's time once again for the Focus nights at the F Lounge.Diner.Bar in Mumbai, India. On September 17, 2013, designer Rocky S was the fashion designer in focus. He was joined by several of his friends from the film and fashion industry to celebrate at the lounge.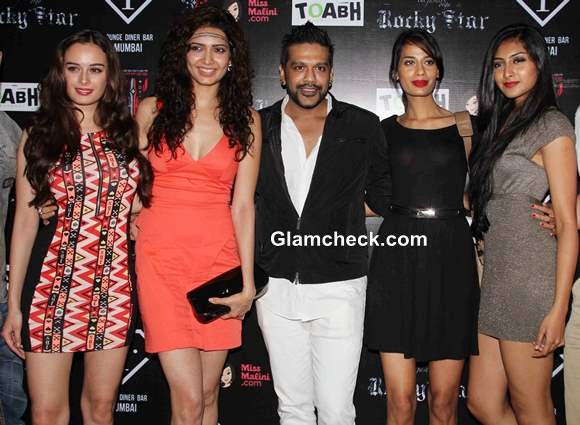 F in Focus – Rocky S 2013
The F in Focus events are held to honour the big names in fashion whether it's the models and photographers or the designers and choreographers. This is the 6th edition of F in Focus and Rocky picked the long straw.
The party mainly celebrated the success of Rocky's most recent collection presented at Lakme Fashion Week 2013 – The Rocky Star Collection – which glorified the color black, bringing out its inherent elegance, mystery and drama.
Guests grooved to fusion and progressive house music set by DJ Deepesh Sharma aka Mr. Right – a friend of Rocky's who also posed with him on the red carpet on arrival.
Meanwhile, the menu featured a few of Rocky's favourite dishes. For the curious, those would be a Hot Wired cocktail and goat cheese smoked cashew cigaroll. Yum! These treats will be on the menu a few days after the event too, just in case you missed it and want to grab a bite that embodies that night.
Some of the famous faces at the invite-only event included actresses Evelyn Sharma and Karishma Tanna, models Sony Kaur, Carol Gracias and Binal Trivedi, and designer Aki Narula.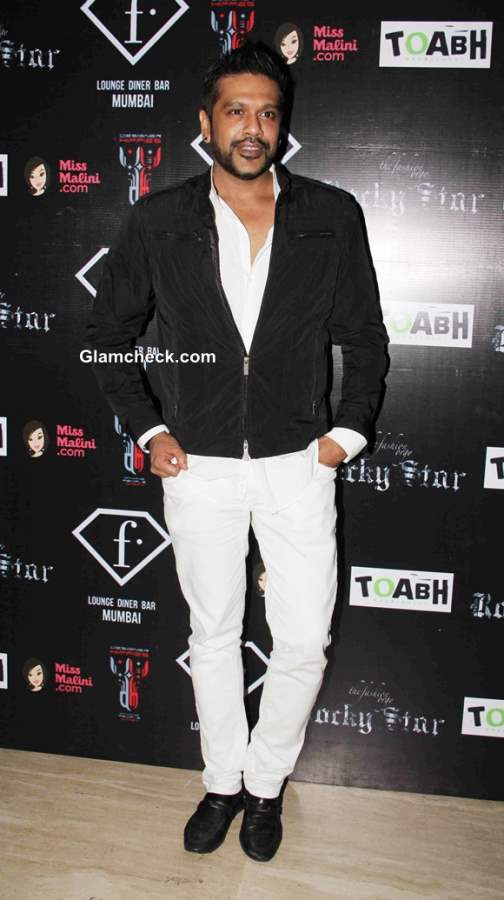 Fashion Designer Rocky S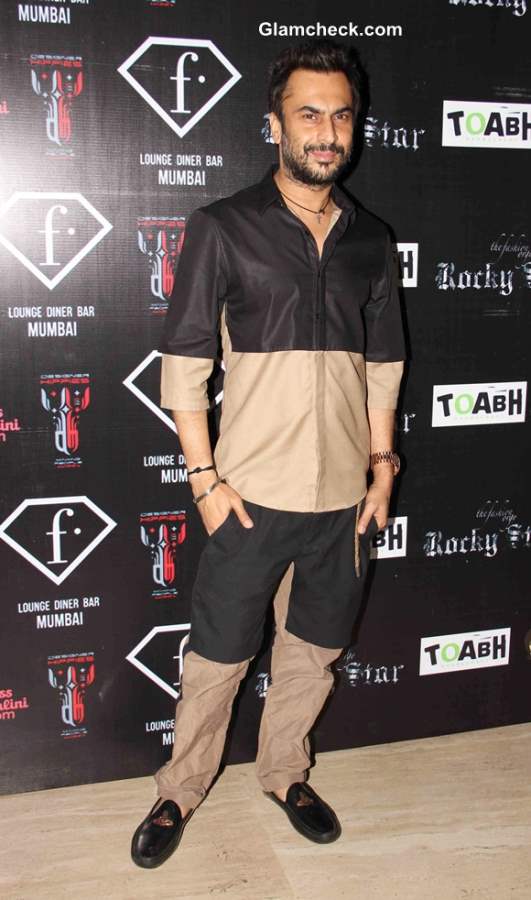 Fashion Designer Aki Narula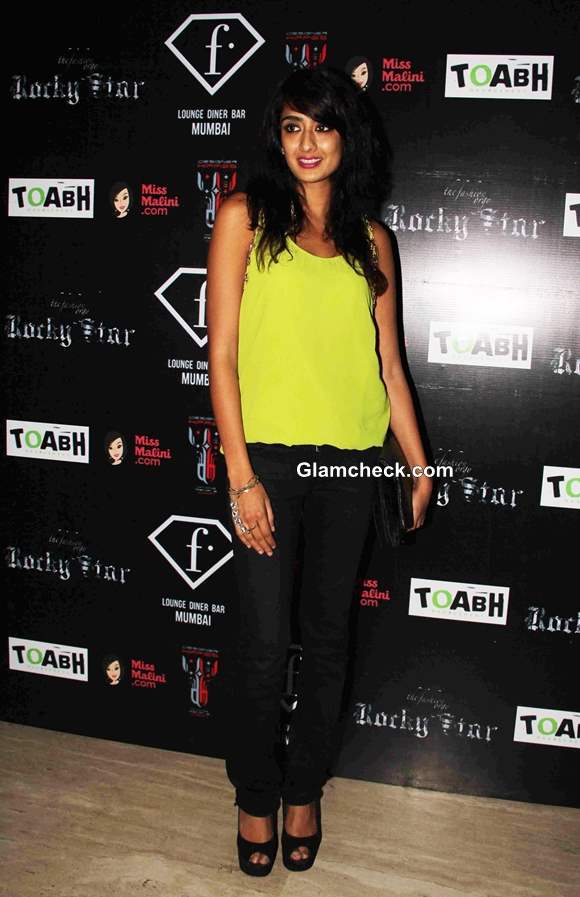 Model Binal Trivedi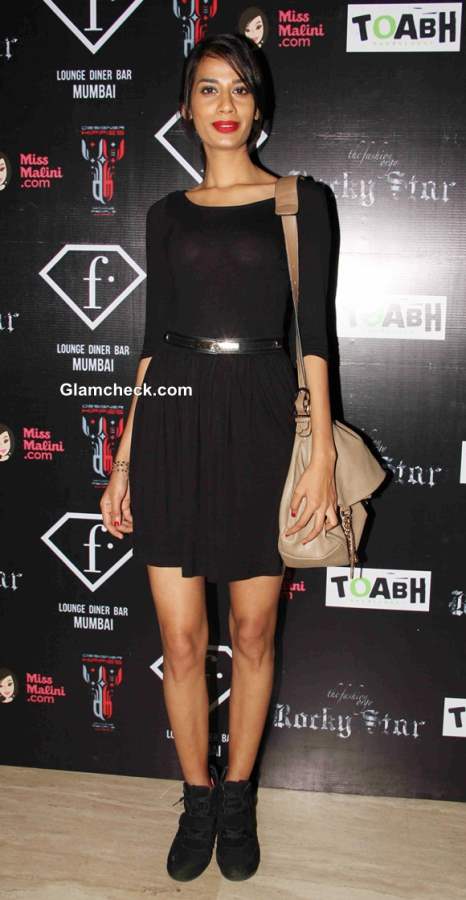 Model Sony Kaur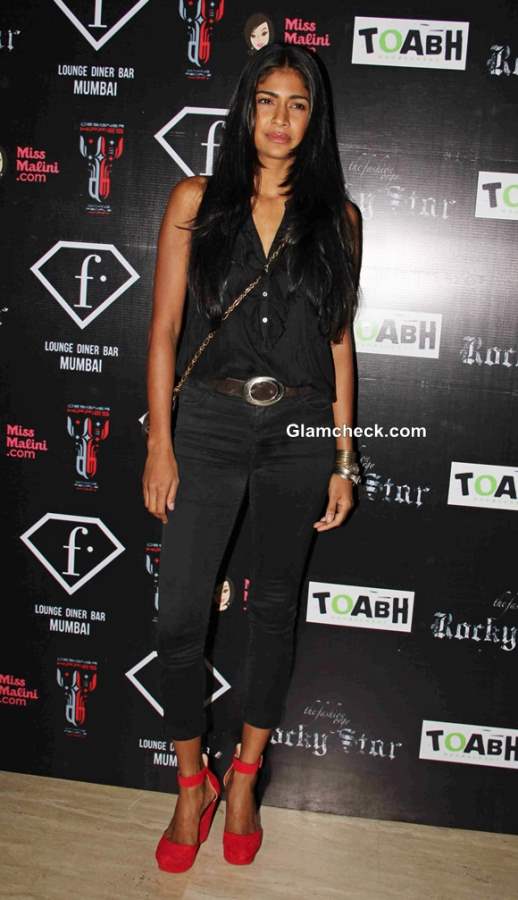 Model Carol Gracias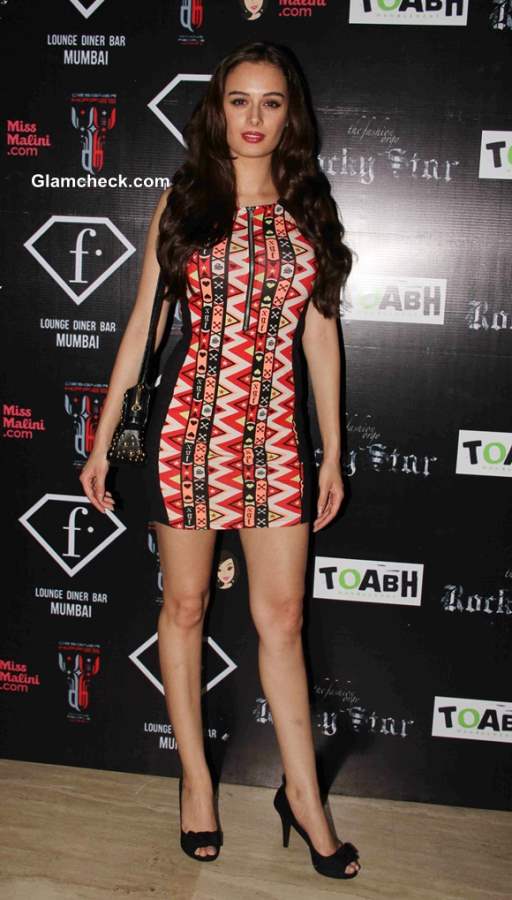 Bollywood actress Evelyn Sharma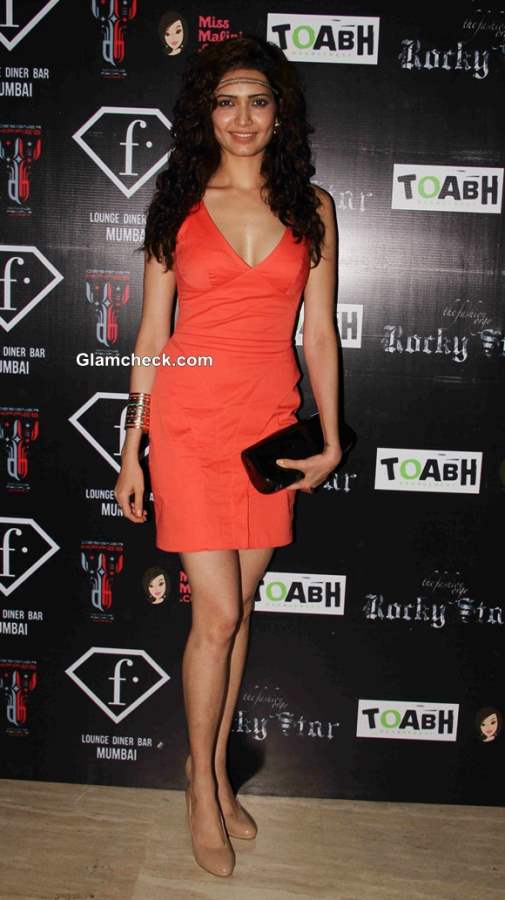 Bollywood actress Karishma Tanna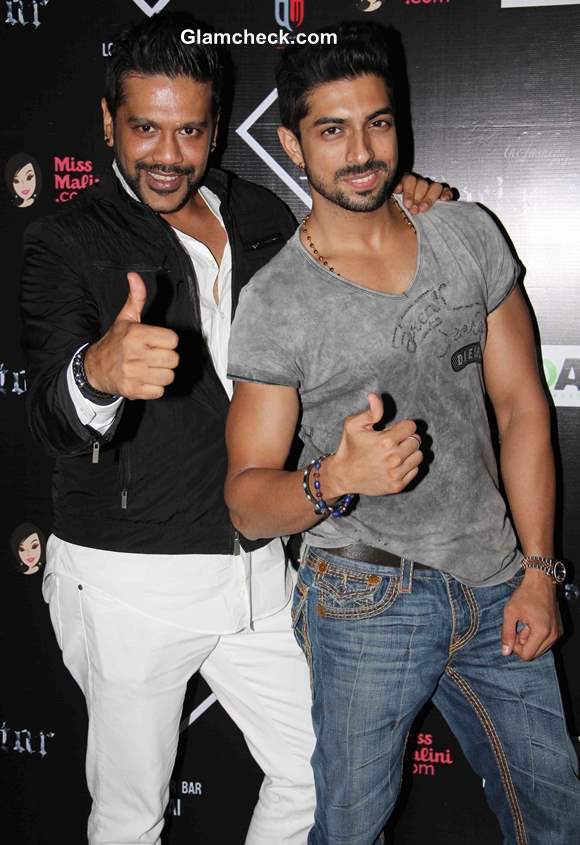 Designer Rocky S and DJ Deepesh Sharma
Solaris Images