Bollywood actor Arjun Rampal launched premium clothing brand Arrow's new stitchless shirts in Mumbai, India on September 24, 2013.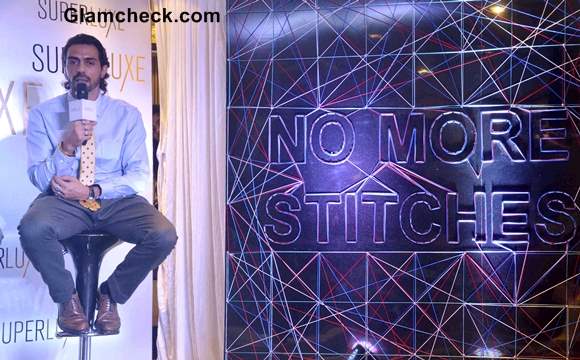 Arjun Rampal Launches Arrow Superluxe Stitch-less Shirts
Called Superluxe, the new line of shirts boast zero stitches and is being marketed by Arrow as the latest in premium luxury clothing for the modern man of style.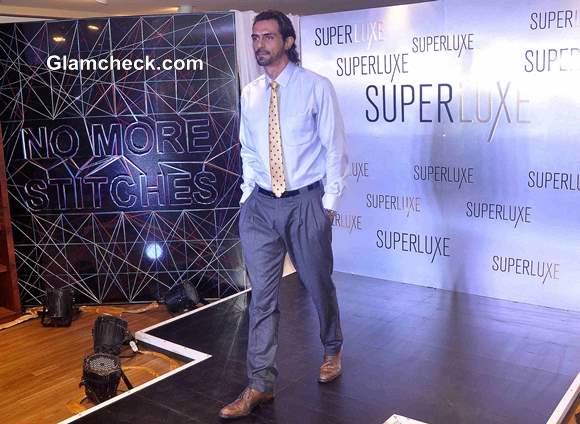 Arjun Rampal at  Arrow Superluxe Stitch-less Shirts Launch
When asked about his own style preference, Arjun said he was not quite sure how he could define it and that he generally just preferred to dress in whatever made him comfortable. He also thinks that style is a very individual thing and means different things to different people.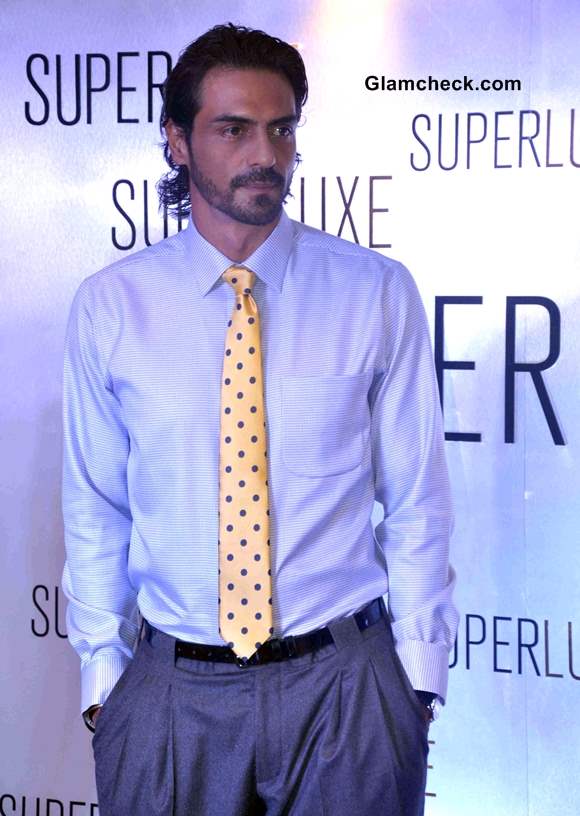 Arjun Rampal Arrow Superluxe Stitch-less Shirts
However, he did say that he believes that clothes make a man. He said that Arrow had 160 years of impeccable experience in dressing gentlemen, and that it was this prestigious legacy that made him proud to be the brand's ambassador.
He then went on to praise the feel as well as the look of Arrow's new stitch-less shirts and said that the limited edition shirts should definitely be a must-have in the wardrobes of all modern men.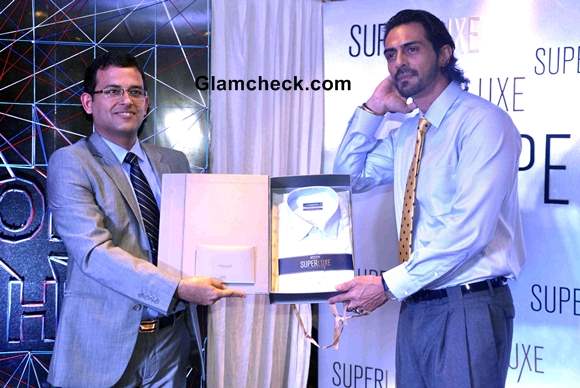 Arjun Rampal at the launch of Arrow Superluxe Stitch-less Shirts
He showed off one of the new shirts himself, a simple blue one, accessorizing it with a rather unexpected yellow polka dot tie.
Arjun said that he likes to wear well-made shirts and from now on that would have to be only the new Superluxe line by Arrow.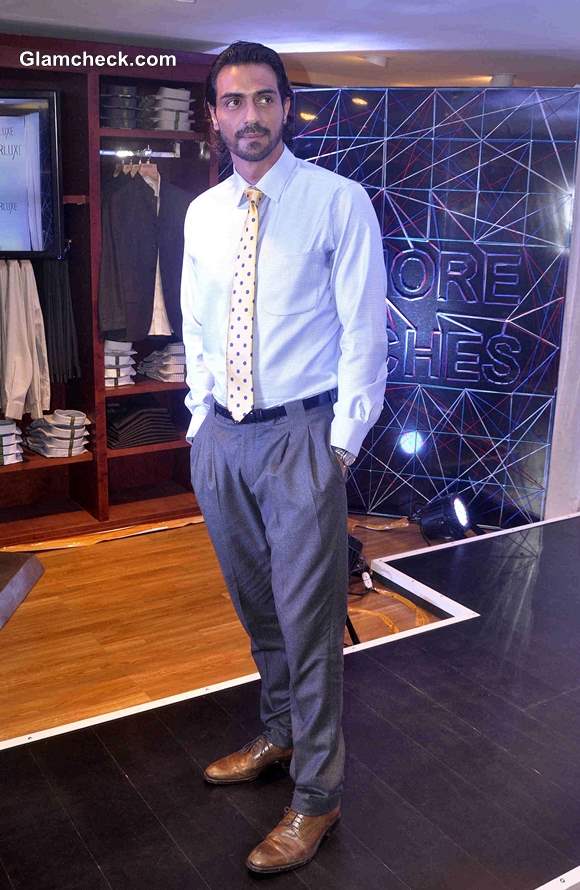 Arjun Rampal during the launch of Arrows stitchless shirt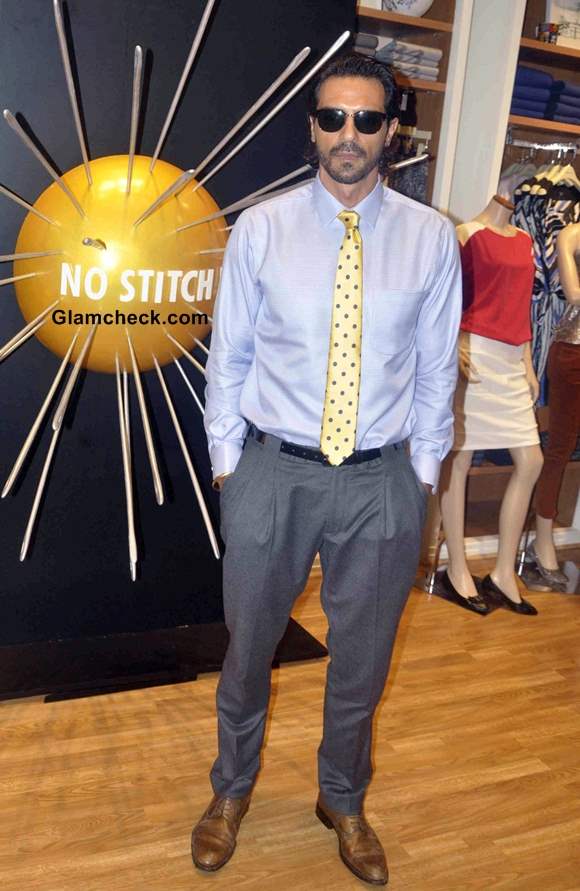 Arrow Superluxe Stitch-less Shirts Arjun Rampal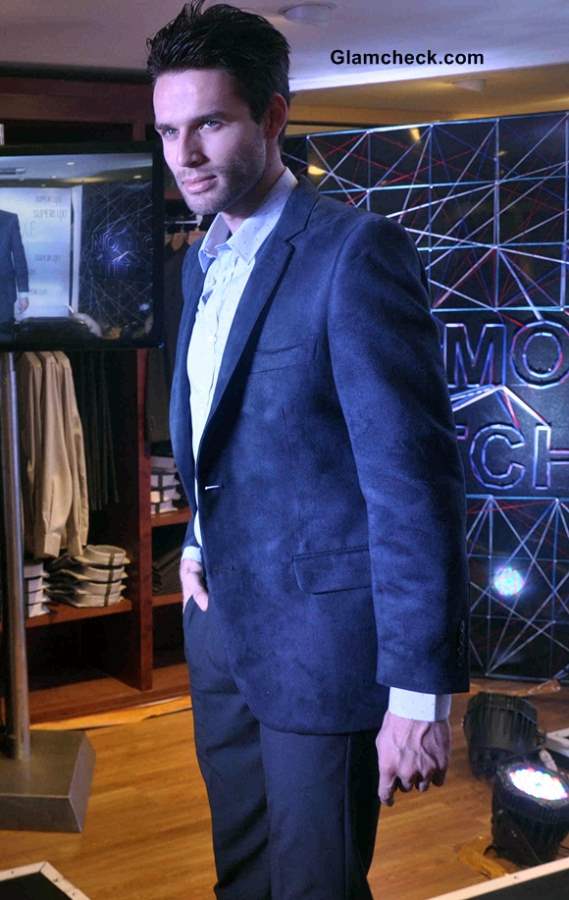 Arrow Superluxe Stitchless Shirts pictures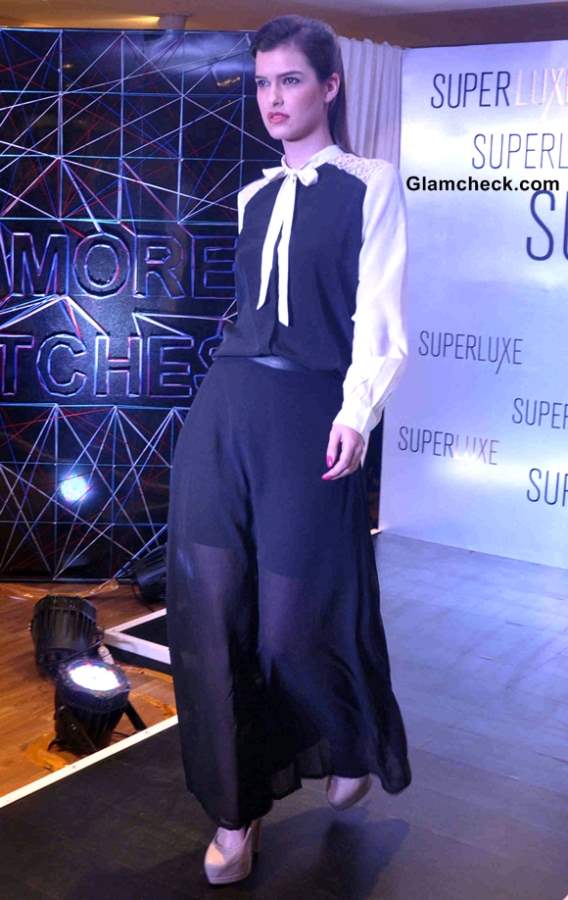 Arrow Superluxe Stitch-less Shirts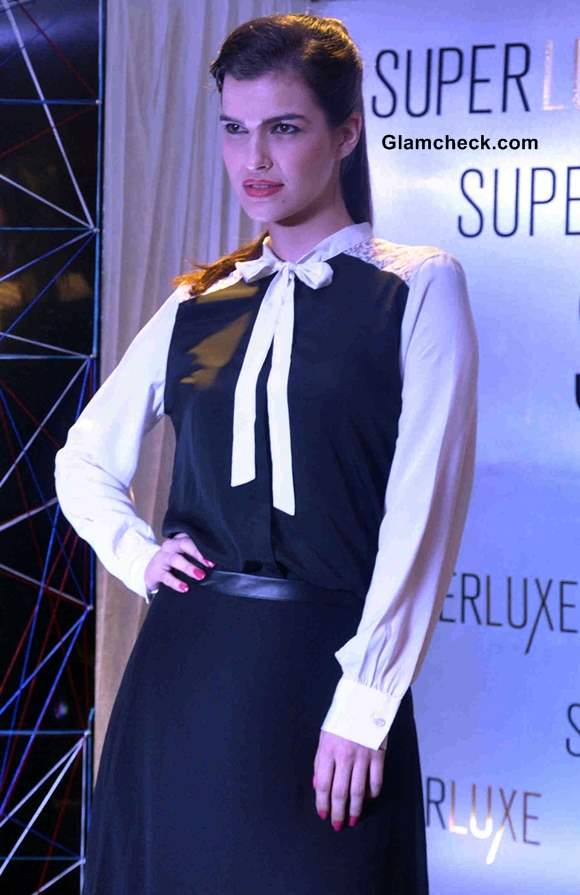 Arrow Superluxe Stitchless Shirts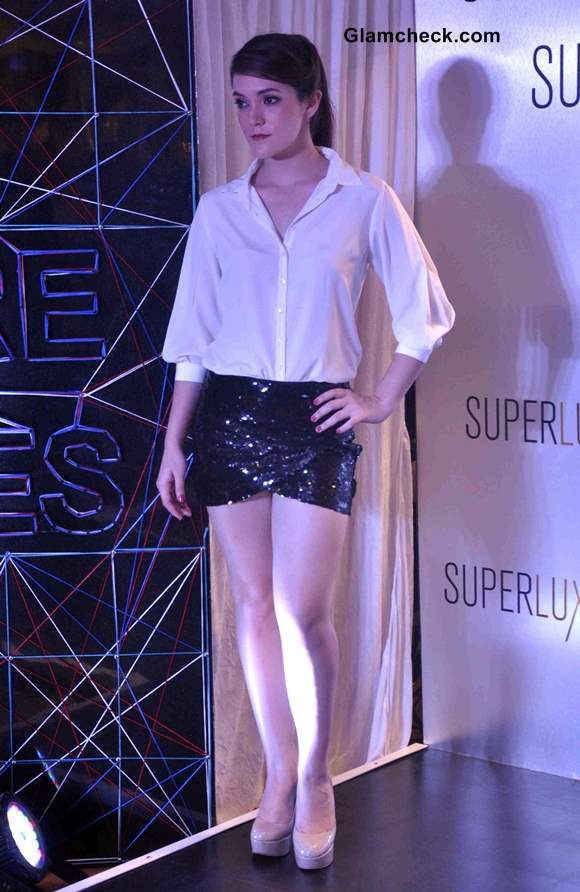 Arrow Superluxe Stitchless Shirts 2013
Solaris Images