Bollywood actor Vivek Oberoi promoted Big Magic's beloved television show "Raavi" in Mumbai, India on October 16, 2013. Vivek was seen hanging out with the cast of the show, mainly the titular character Raavi portrayed by ultra-cute child actor Rimmi Srivastava.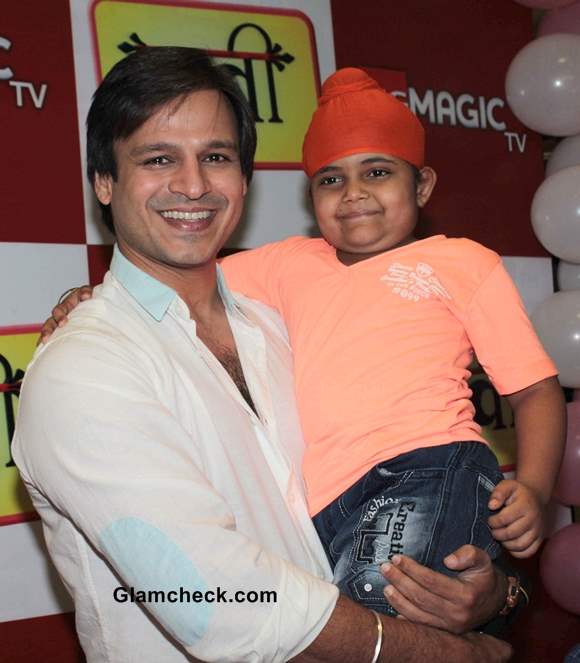 Vivek Oberoi Promotes 'Raavi 'With Young Rimmi Srivastava
Vivek and Rimmi posed together for the shutterbugs and she said she was very excited to meet 'Uncle Vivek' and had a fun afternoon with him. She made him put on a turban to complement her own avataar from the show. He happily complied and it was obvious that he was having a good time too.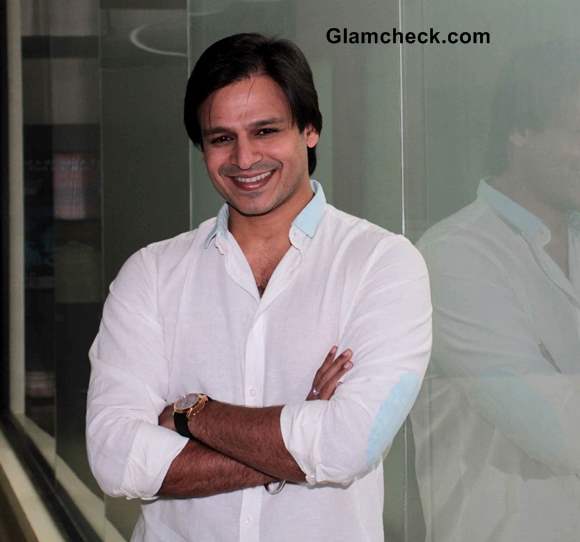 Vivek Oberoi Promotes 'Raavi'
It's just been a month since the show hit the air on September 9, 2013, but big changes are already under way. According to reports, the show will take a five-year leap. That's a very well-known tactic used when things get stale and the writers don't really know what to do with the characters after a point in the story. But the producers claim that the five-year leap was always supposed to happen this quickly and was a part of the script right from day one.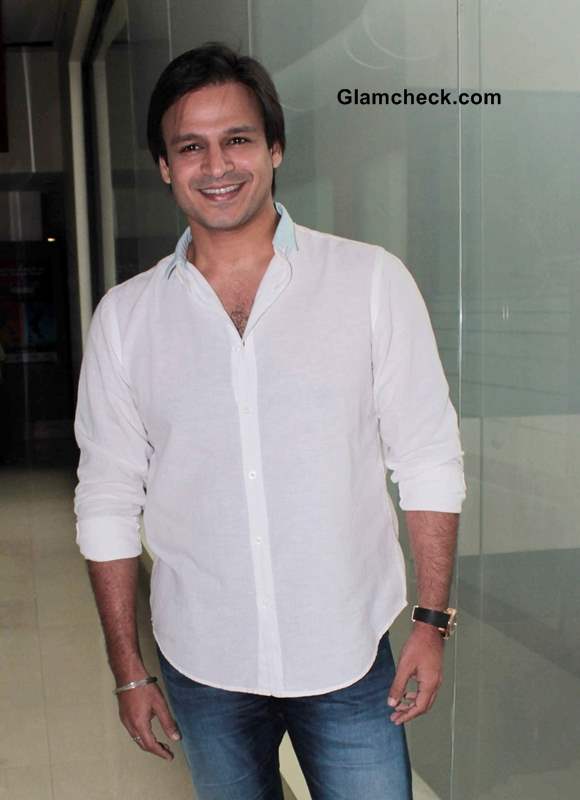 Vivek Oberoi 2013 pictures
To catch you up, Raavi relates the story of a woman in a traditional Punjabi household who gives birth to a girl child but pretends that the baby is a boy. The deception is necessary to maintain social status and her respect within the family. The dramedy is a popular show because it is light-hearted while at the same time addressing the absurdities of issues in 'modern' India.
Vivek Oberoi Promotes 'Raavi 'With Rimmi Srivastava
Rimmi portrays the complicated role of the girl-who-plays-a-boy quite skillfully. Her finesse with the character is almost prodigous and one of the main reasons that the show is such a hit. Another heart-warming crowd-puller is the relationship between the mother and daughter and the lengths both will go to to protect each other. 
Solaris Images