With Diwali just days away, all the popular shows on TV are shooting their special episodes that will air in the coming weeks. Ceebrity guest stars are the norm now, and many a big name in Bollywood is heading over to television studios to bring the Diwali spirit into people's homes.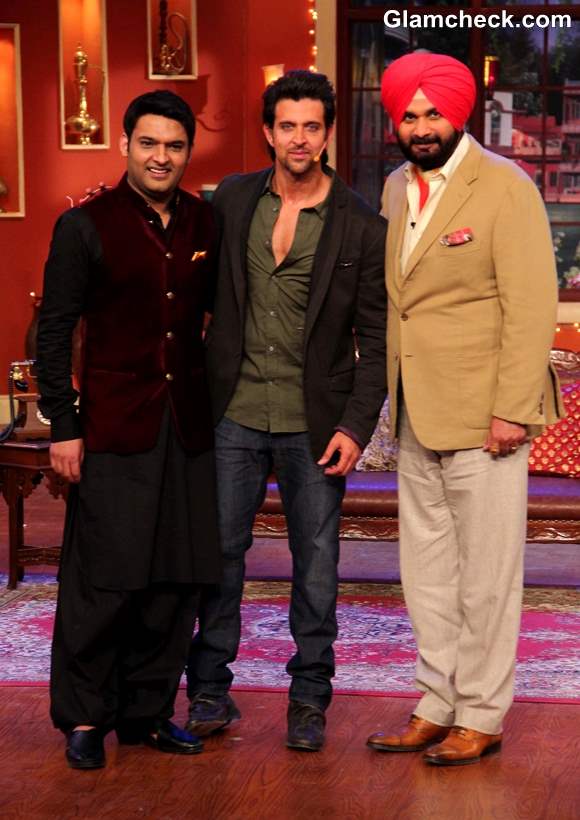 Hrithik Roshan at Comedy Nights with Kapil Diwali Episode
Bollywood actor Hrithik Roshan was seen at the studios of the popular comedy show "Comedy Nights with Kapil" in Mumbai, India on October 21, 2013 shooting for its Diwali episode. Hrithik also promoted his upcoming film Krrish 3 which releases on November 1.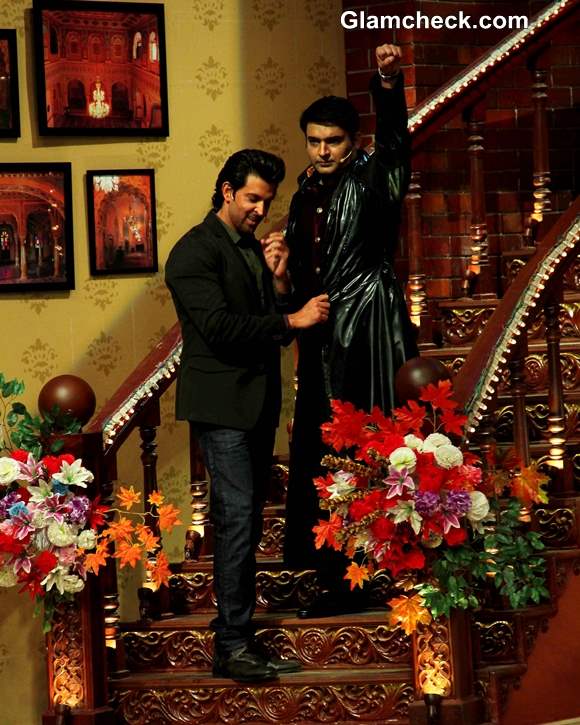 Hrithik Roshan at Comedy Nights with Kapil Diwali Episode 2013
Hrithik was welcomed wholeheartedly by Ali Asgar who plays dadi on the show. She planted a wet one on his cheeks and even pulled at them like he was a child. Hrithik later became a balancing prop for dadi as she went about her skit. He got involved too with some improvised dialogue. And finally, he took a ride on dadi's Luna, looking a little scared at being on the rickety old thing but being a complete sport about it.
As for Kapil himself, the funnyman dressed up as Krrish and had the audience in splits as he tried but failed to be a superhero.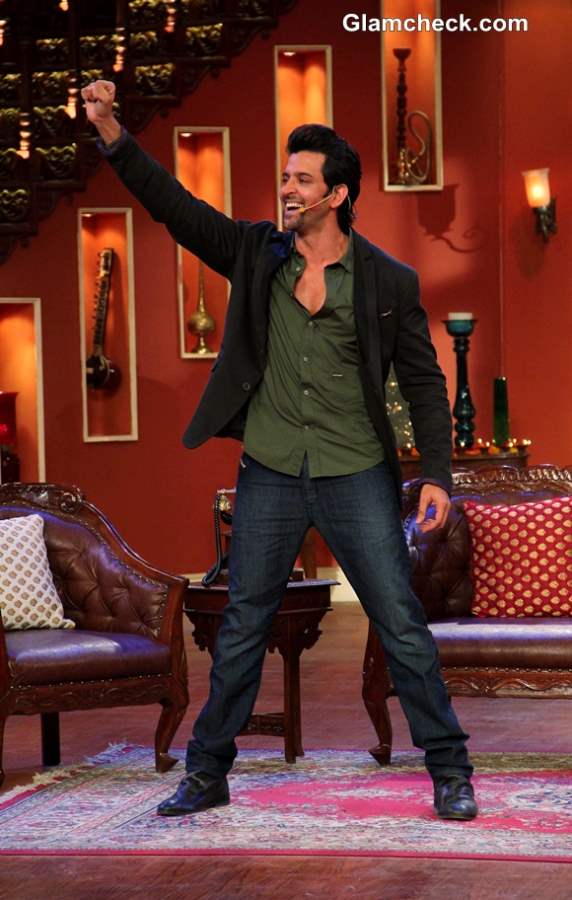 Hrithik Roshan Promotes Krissh 3 at Comedy Nights with Kapil Diwali Episode
This particular episode must be pretty damn awesome because the show's official Twitter page posted that it was the absolute best episode ever and the energy of both Hrithik and Kapil together was mindblowing.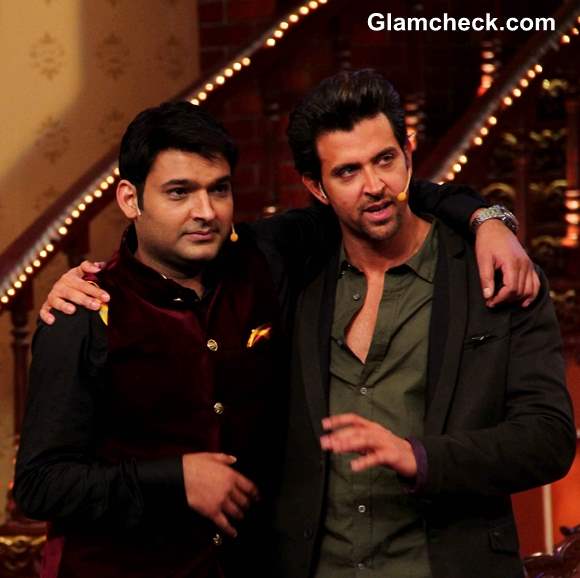 Hrithik Roshan Comedy Nights with Kapil Diwali Episode
Check out all the action when the show airs this weekend. 
Solaris Images