Bollywood actors Sunny Deol and Urvashi Rautela unveiled the wax statue of Shahid Bhagat Singh on his 106th birth anniversary in Mumbai, India on November 22, 2013.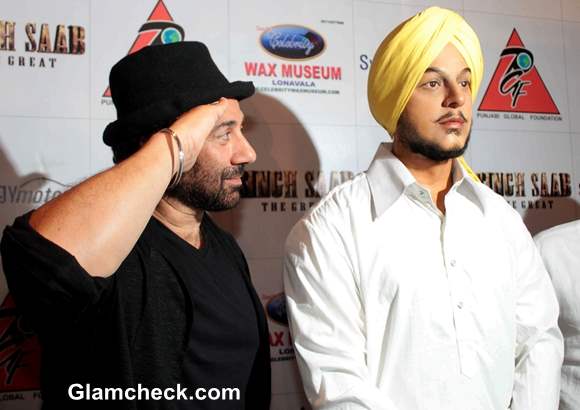 Wax Statue of Shahid Bhagat Singh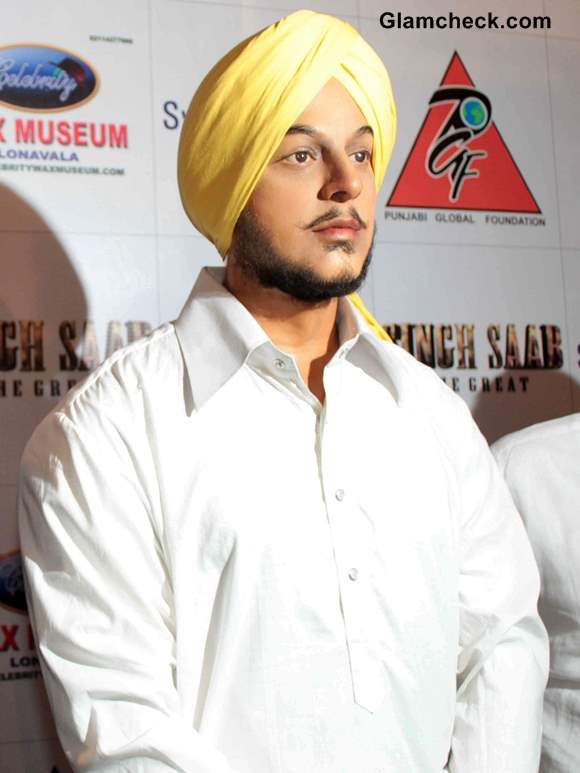 Wax Statue Shahid Bhagat Singh
Shahid Bhagat Singh was an Indian freedom fighter and several Bollywood films have been inspired by his story. Sunny said at the event that there was nothing more he could say about the hero as history had said it all.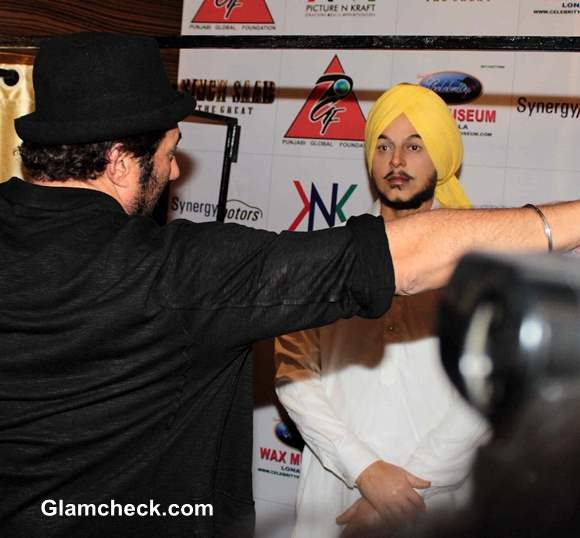 Shahid Bhagat Singh Wax Statue
Anil Sharma, the director of Sunny and Urvashi's upcoming movie "Singh Saab the Great", was also at the event. He promoted the movie a bit as he talked to the press, telling people that he always tried to make a good film and that they should come and watch it.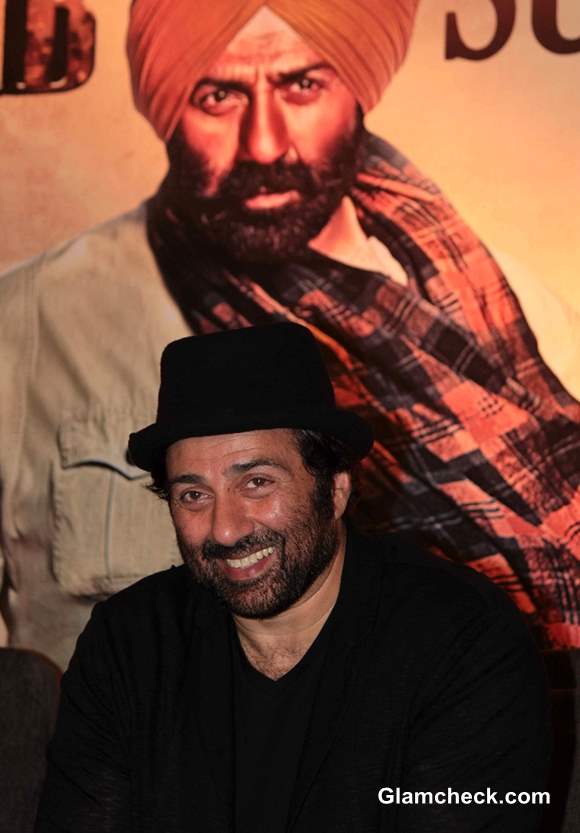 Sunny Deol 2013
Singh Saab the Great releases today – November 22, 2013.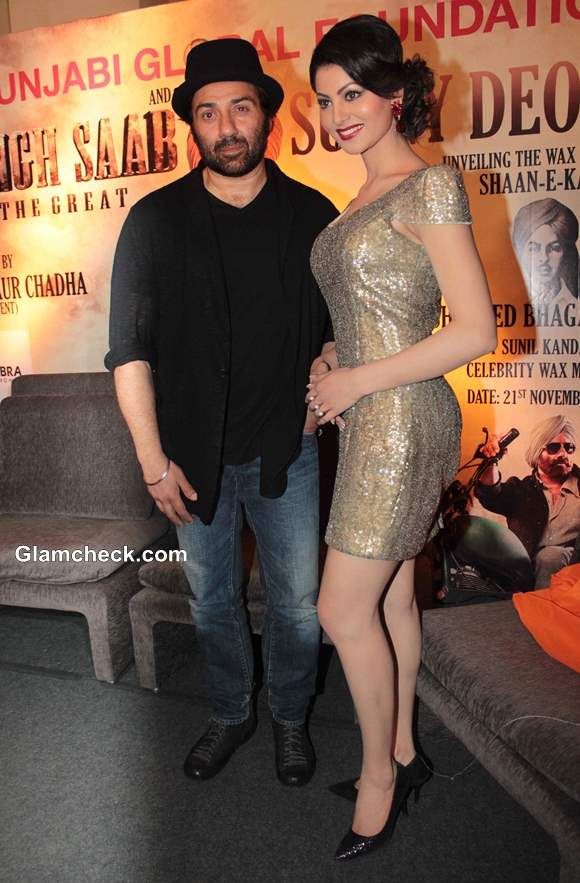 Sunny and Urvashi Unveil Wax Statue of Shahid Bhagat Singh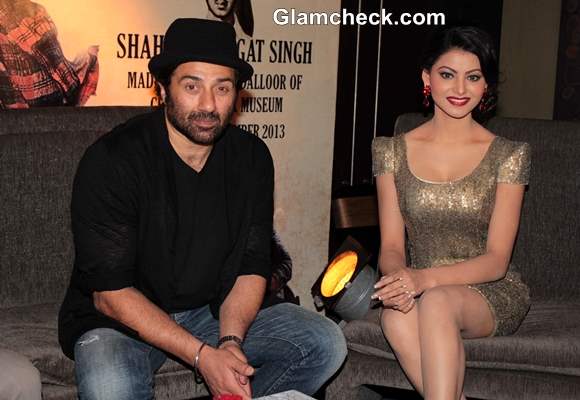 Sunny Deol and Urvashi Rautela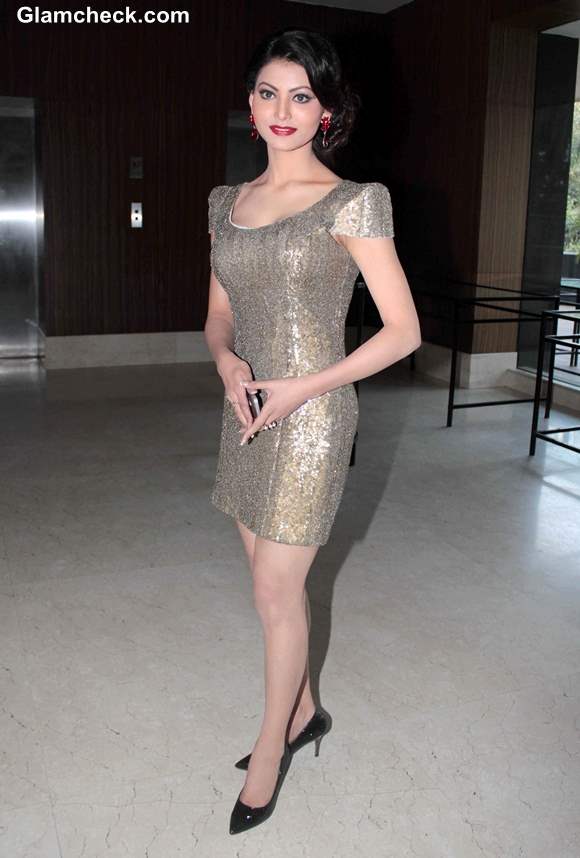 Urvashi Rautela latest pics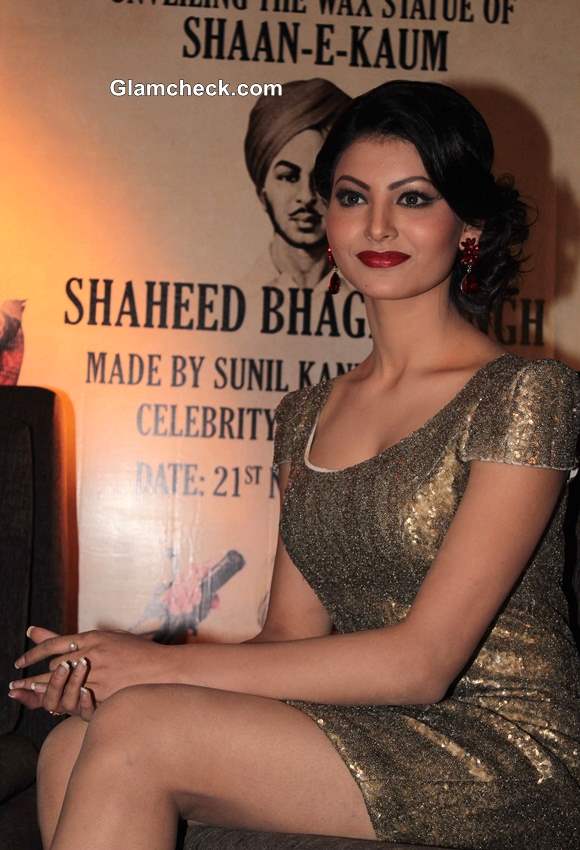 Urvashi Rautela 2013 pics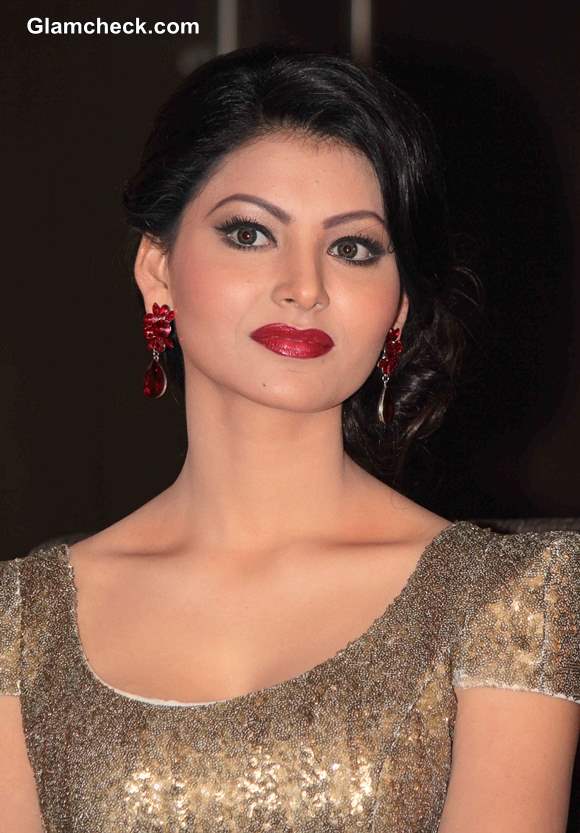 Urvashi Rautela Pictures
Solaris Images