Wearing a charming dress at the launch of fitness expert Deanne Panday's book Shut Up and Train in Mumbai, India, on December 8th 2013, was Shamita Shetty with fashion designer, Rocky S, who dressed in a denim jacket and plaid shoes.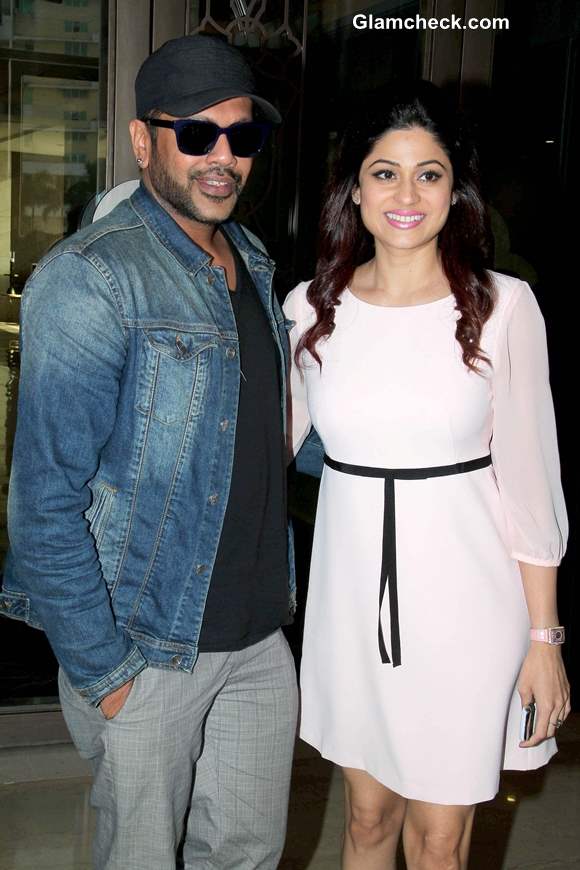 Shamita Shetty With Designer Rocky S
Shamita wore a pretty chiffon tunic dress in carnation pink and matched her pink nails and electric pink lipstick to it. She accentuated her waist by tying a black ribbon loosely and paired her dress with beige pep-toe heels. She looked like a doll in the colour she chose and the sheerness of the dress made her look trendy.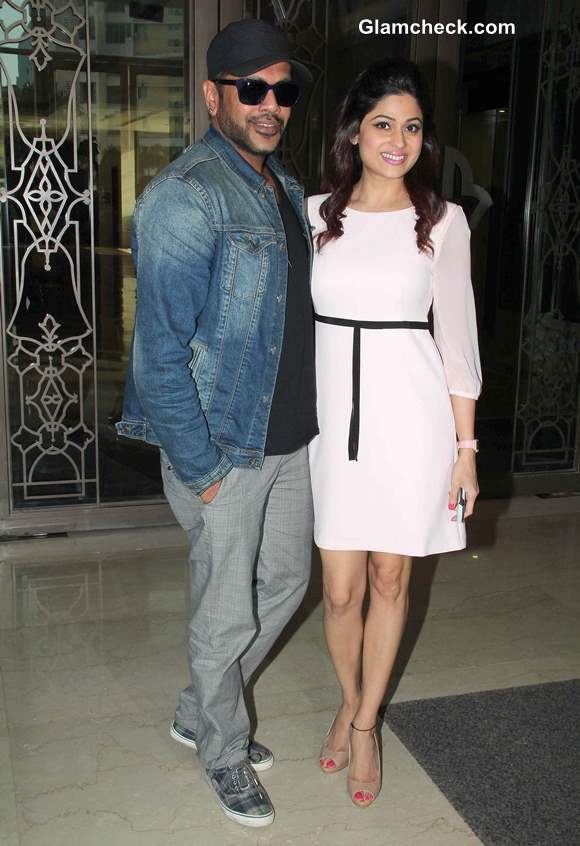 Shamita Shetty in White Tunic Dress
She wore no blingy or chunky accessories, only a watch to match the shade of her outfit and diamond stud earrings. Her hair was pulled back from the front and soft curls were flowing at the bottom. Makeup was kept clean too, winged eyeliner and the pink lips, that's all.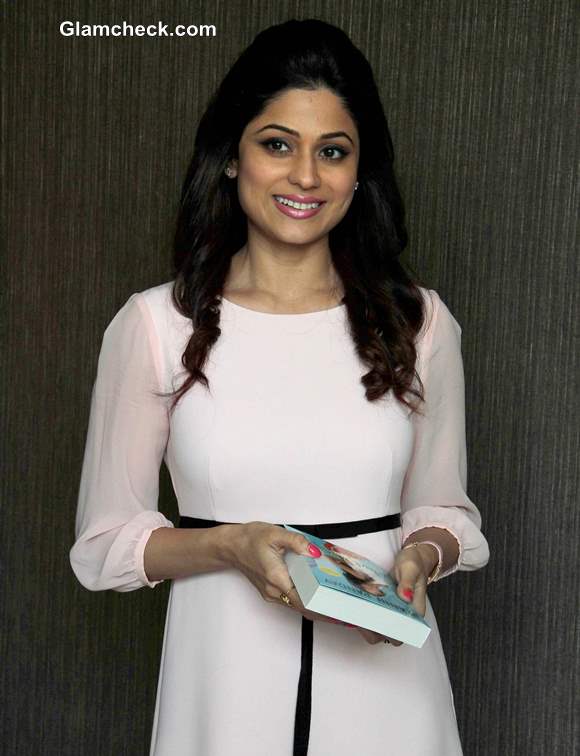 Shamita Shetty in White Dress 2013
We loved how she did not spoil the good-girl dress with any unnecessary styling. This ensemble can be fashioned with a front puff and a high ponytail too. This look is not only perfect for a lunch with the grandparents and a visit to the church but also for tea with your girlfriends and meeting your guy's parents for the first time! This look is so adorable that it would instantly make you a favourite in the group.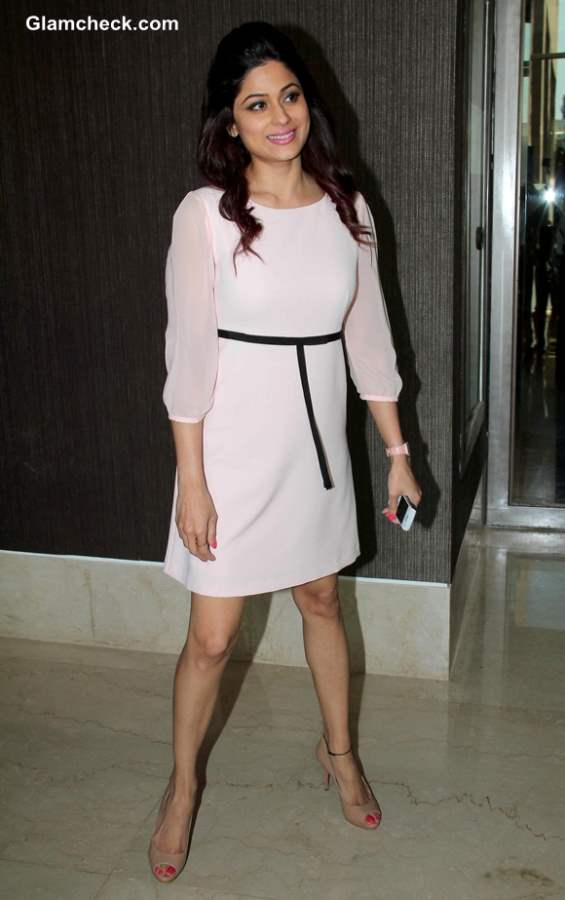 Shamita Shetty in the Most Adorable Tunic Dress
Solaris Images