Bollywood actor Malaika Arora Khan may have hung up her item girl boots for good, but she's still going strong as a fashionista to contend with. In fact, the stunning 40-year-old is taking her style sense to the next level by venturing into the lucrative world of ecommerce. We've known for some time that she has been busy with her creative director duties for the website The Closet Label. The online retailer launched a preview of her collection in Mumbai, India on December 20, 2013. The people behind The Closet Label – The Label Corp – had previously launched The Home Label with celebrity wife Susanne Roshan.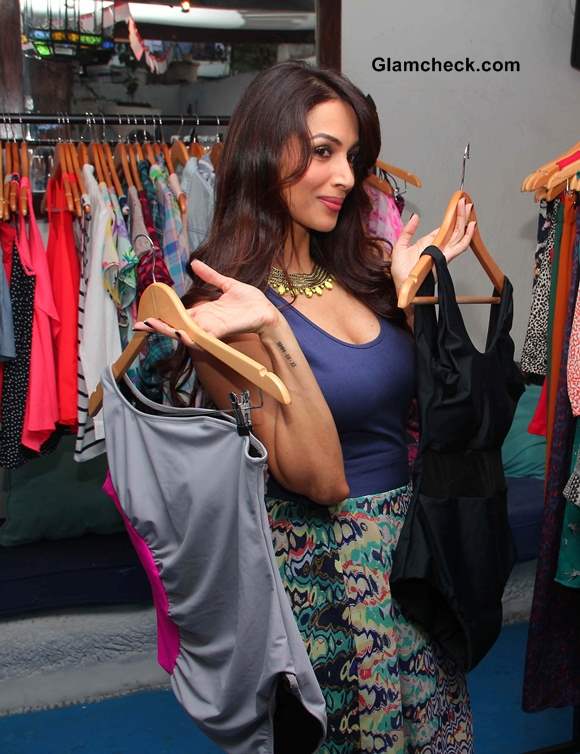 Malaika Arora Khan at The Closet Label Launch
The Closet Label collection features swimming suits, sports clothes, wardrobe essentials and much more – every piece hand-picked by Malaika. She has also put together different ensembles from the clothes and shoes to the bling and accessories.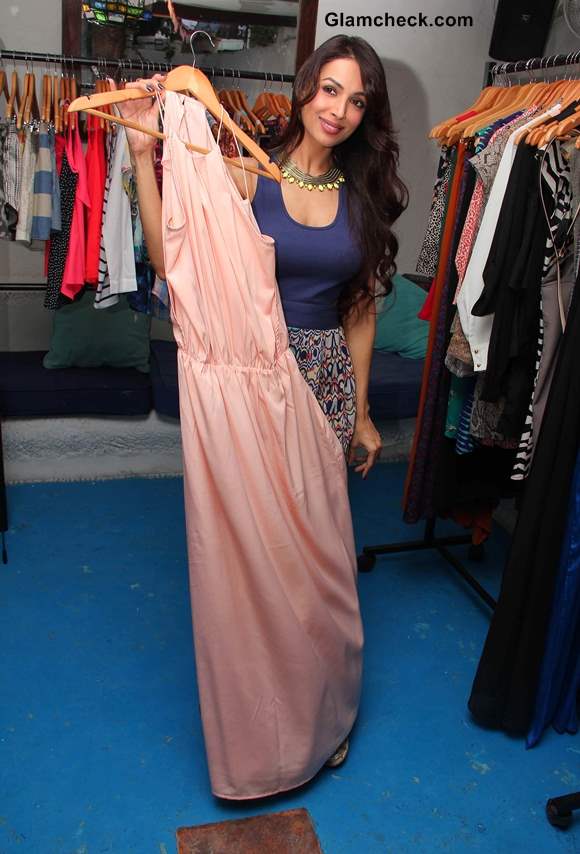 Malaika Arora Khan Launches The Closet Label
She said she was thrilled to put the collection together, and that she loved the idea of offering women fashionable ensembles for daily wear rather than just special occasions.
Malaika sported an ensemble which was, of course, from the collection. She wore a one-piece dress that mimicked a skirt and blouse. The top was plain blue with cutouts on both sides of the waist. The skirt was far more expressive, boasting a print in ranging shades of blue.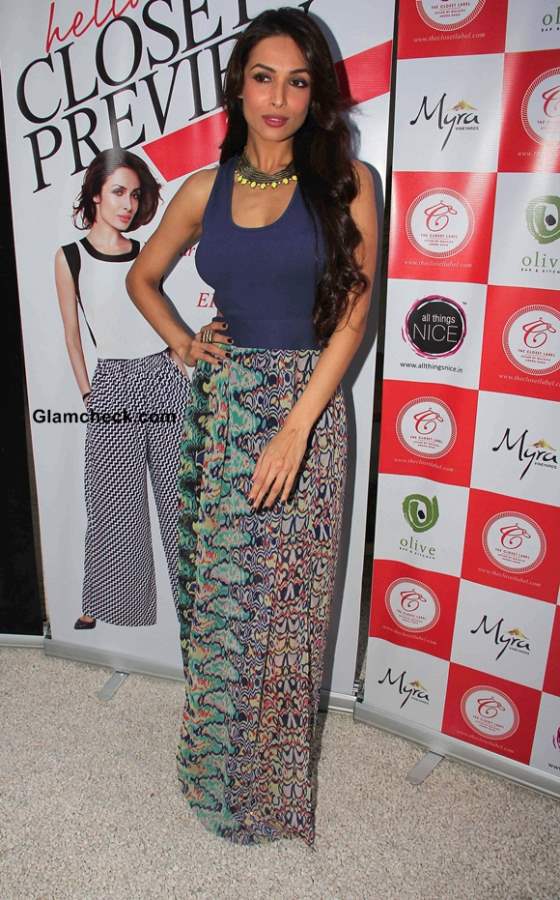 Malaika Arora Khan 2013
She accessorized the look with gold strappy heels and a statement gold necklace, rounding things off with side-swept curls and glowy makeup.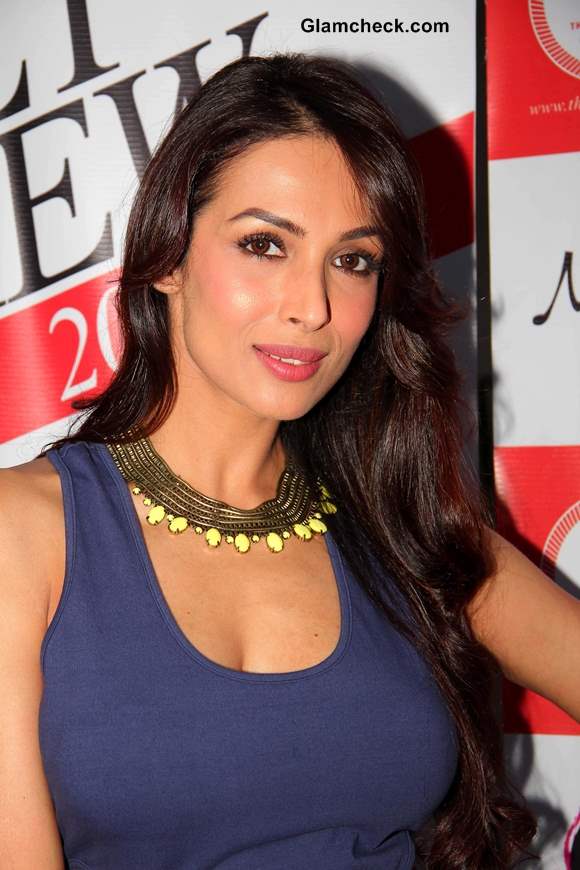 Malaika Arora Khan pictures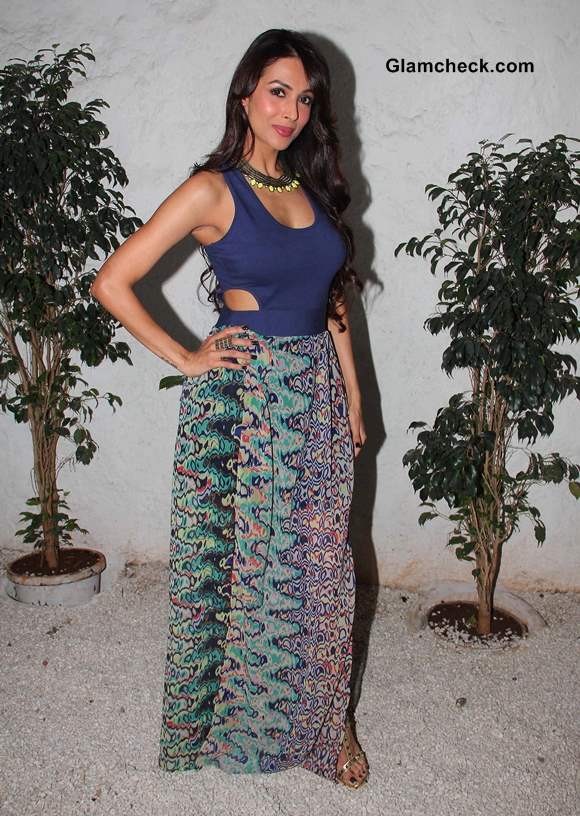 Malaika Arora Khan Launches The Closet Label in Mumbai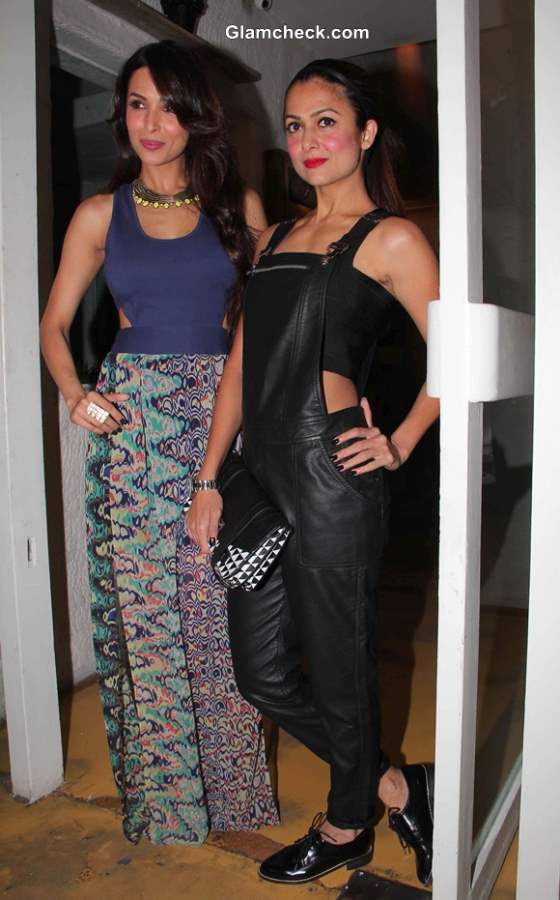 Malaika Arora Khan and Amrita Arora at The Closet Label Launch
Her sister Amrita Arora was also at the venue to show her support, and looking very chic, we might add. She sported a pair of leather-feel dungarees with a black tank top, completing the look with black bowler shoes and a monochrome clutch.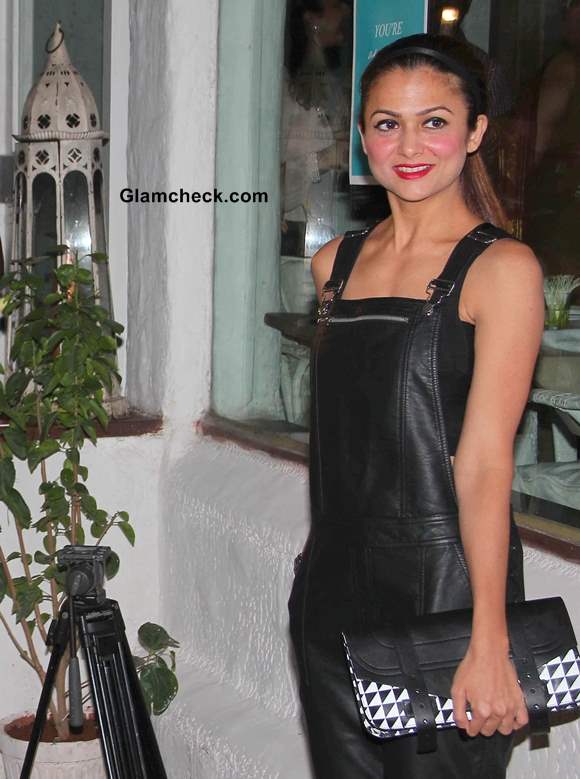 Amrita Arora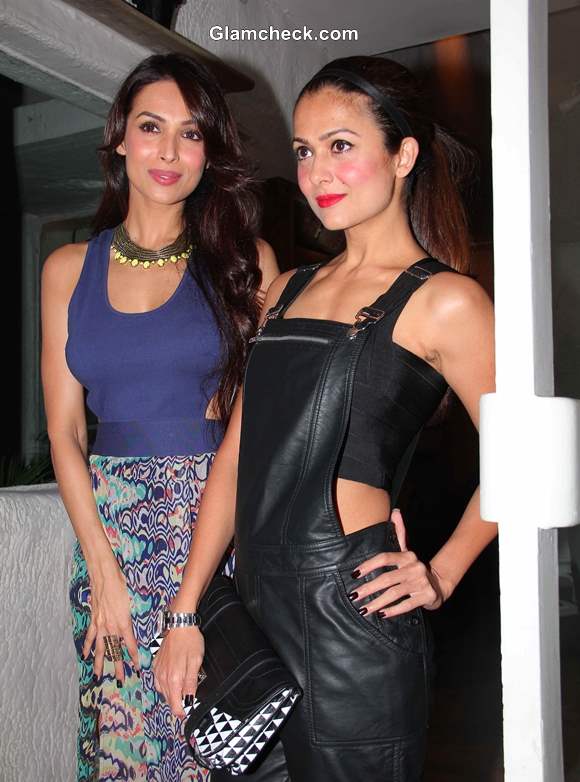 Malaika Arora Khan and Amrita Arora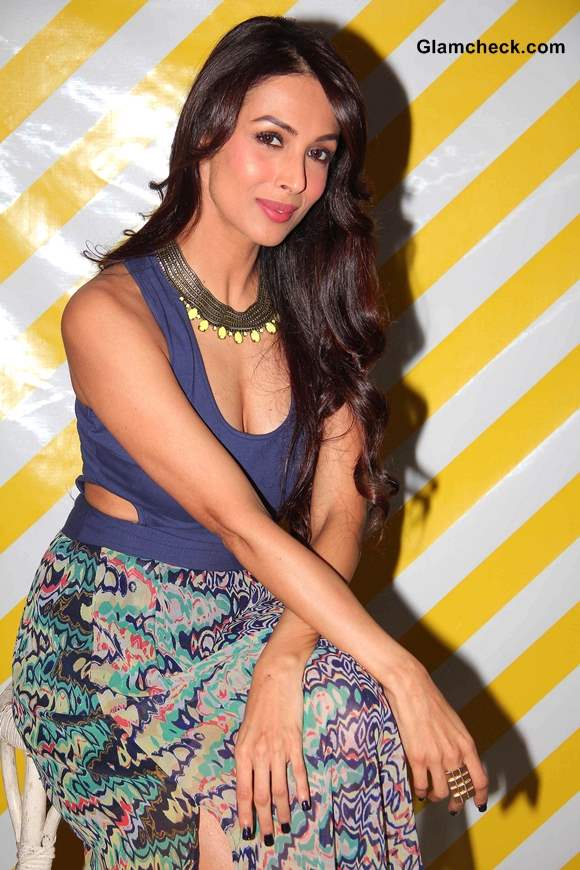 Malaika Arora Khan at The Closet Label Launch Pictures
Solaris Images