Bollywood actor, Deepika Padukone looked like a goddess during her success party in Mumbai, India on December 21st 2013.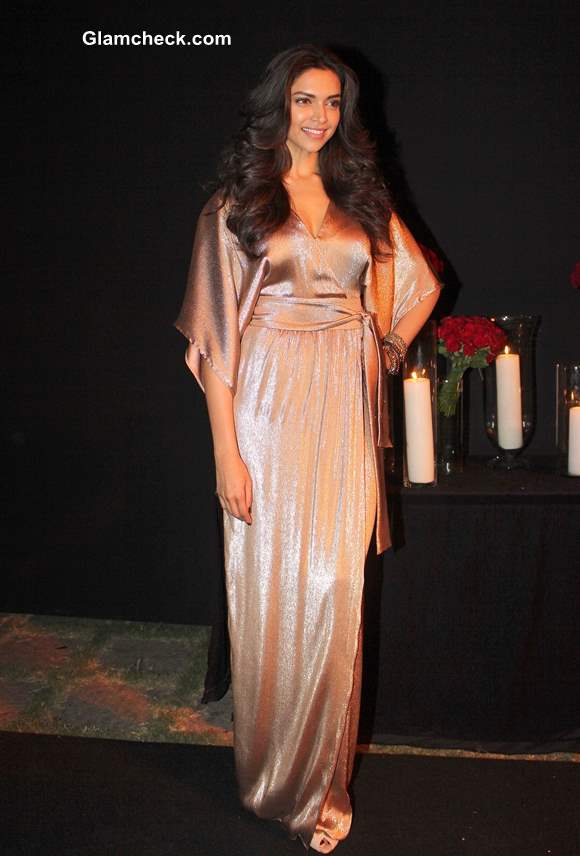 Deepika Padukone at her success party 2013 Pictures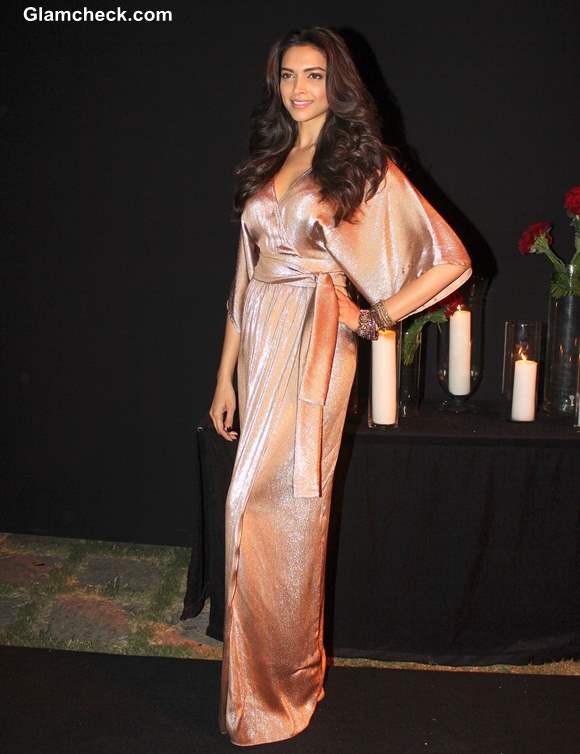 Deepika Padukone in Gold Gown at her success party
The star was dressed in a shiny lurex kimono style wrap gown with elbow length sleeves and a belt at the waist, pulling the dress together. She went for understated elegance rather than in-your-face sexy, good choice!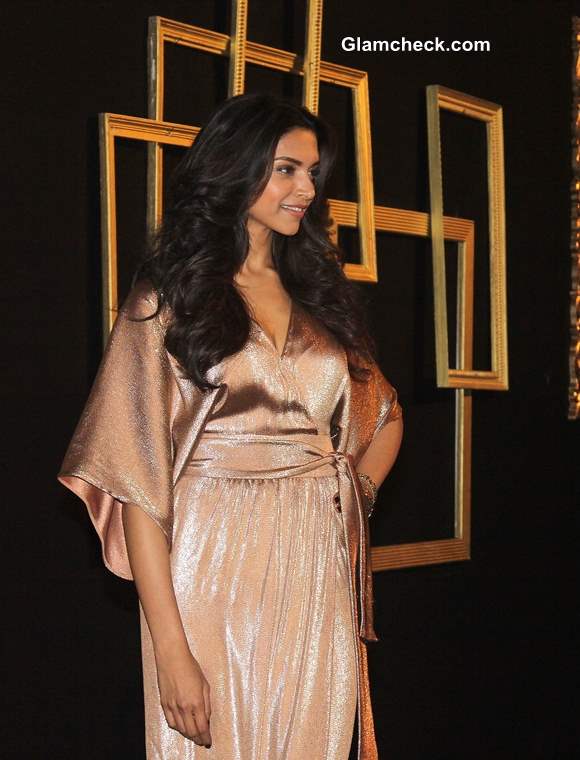 Deepika Padukone at her success party 2013
She wore chunky bracelets in copper and gold stacked up in one arm and put on oxblood nail paint. A V-shaped neckpiece would have looked nice too!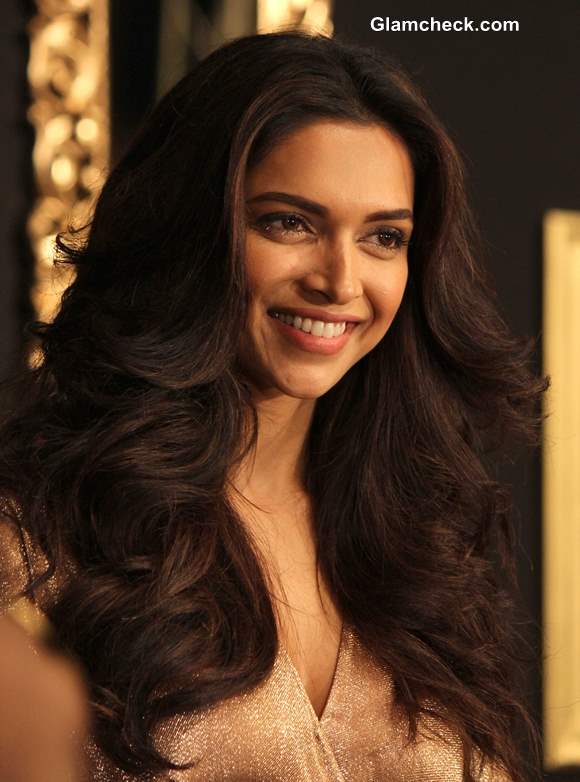 Deepika Padukone success party 2013
Her long wavy hair was left wavy and natural the way it looks the best and the makeup she chose was minimal! With a dash of glitter on her eyes and a hint of peach pink lip colour completing her look.
This look is perfect for an anniversary party or for a sophisticated brunch by the poolside. It gives a very womanly appeal to you without revealing anything!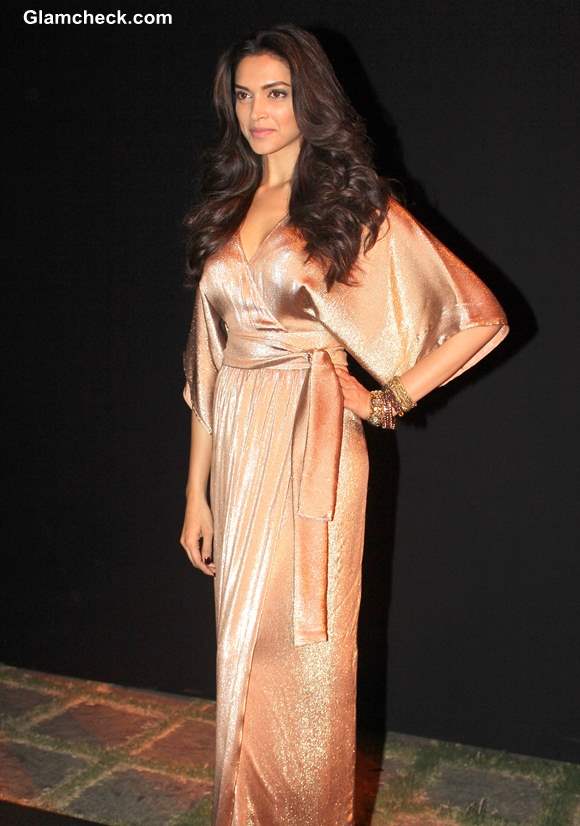 Deepika Padukone at her success party 2013 Picture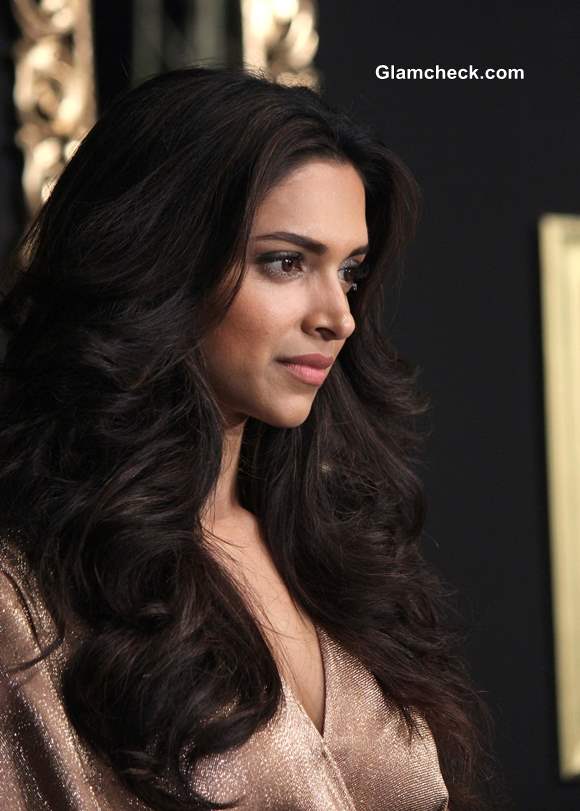 Deepika Padukone pics success party 2013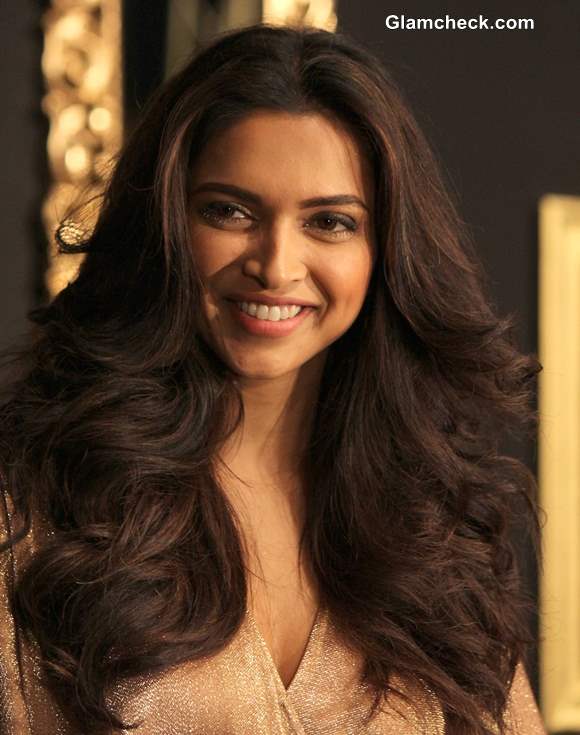 Deepika Padukone success party 2013 Pictures
Solaris Images