Bollywood actos Niharika Singh and Nawazuddin Siddiqui promoted their upcoming film "Miss Lovely" at a media event in Mumbai, India on January 4th, 2014.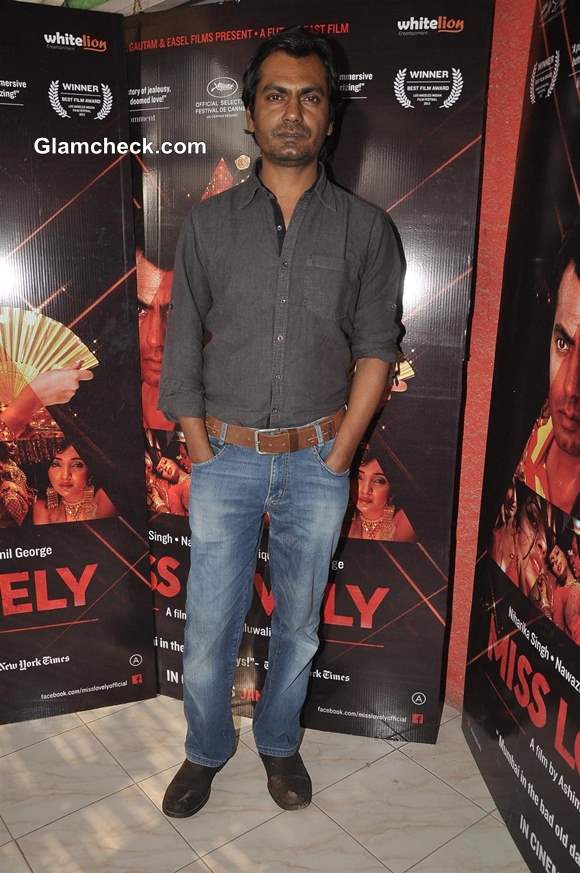 Nawazuddin Siddiqui Promotes Miss Lovely in Mumbai
This is Niharika's debut film and she is quite excited as the release draws nearer. She looked very pretty at the press meet in a short pink skirt, long-sleeved white blouse and white peep-toe pumps with lattice detailing.
Niharika Singh in Miss Lovely
Meanwhile, co-star Nawazuddin portrayed a much darker avatar in blue jeans and a grey shirt. He seems a little more nervous than Niharika as Miss Lovely marks his first on-screen kiss with the former beauty queen. He related that he had not been told that the kiss would be shot on a particular day and was running around for breath mints at the last minute. Apparently, he is a serial smoker and didn't want to offend Niharika with bad breath. Eventually, she herself offered him some mints and the shooting went off without a hitch.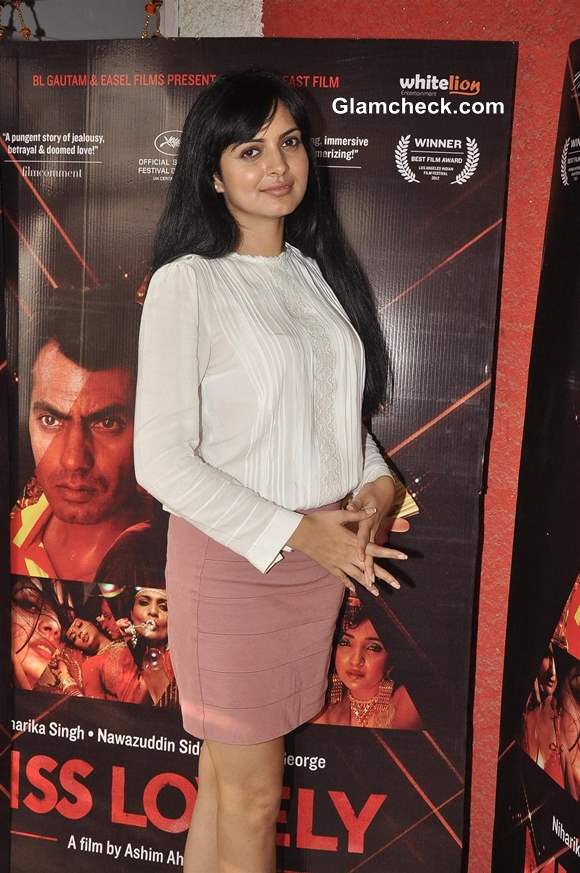 Niharika Singh and Nawazuddin Siddiqui Promore Miss Lovely in Mumbai
Miss Lovely made its debut at the Cannes Film Festival in 2012 where it received mixed reviews. It has won quite a few awards since then and is finally all set for commercial release.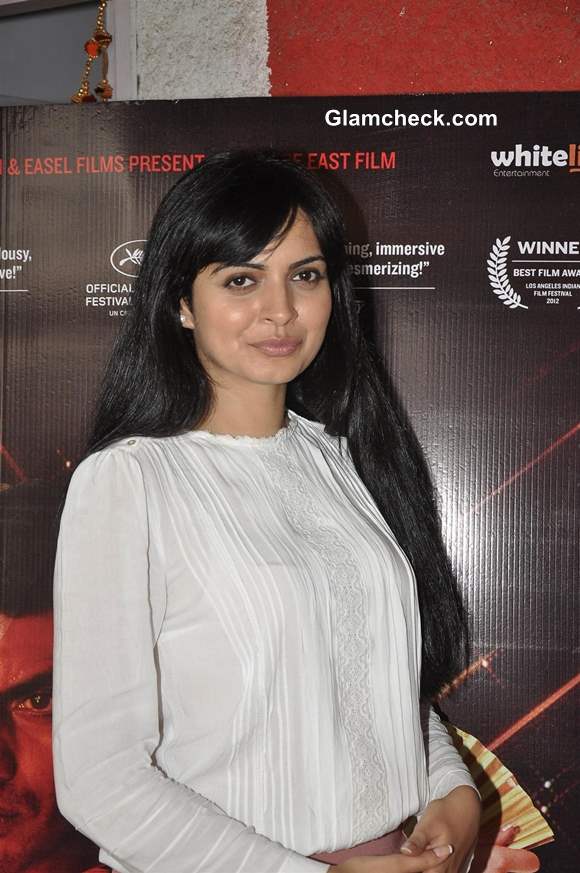 Niharika Singh Promotes Miss Lovely in Mumbai
Directed by Ashim Ahluwalia, Miss Lovely also stars Zeena Bhatia, Anil George and Menaka Lalvani. It premieres on January 17, 2014 in India and some time in March in the United States.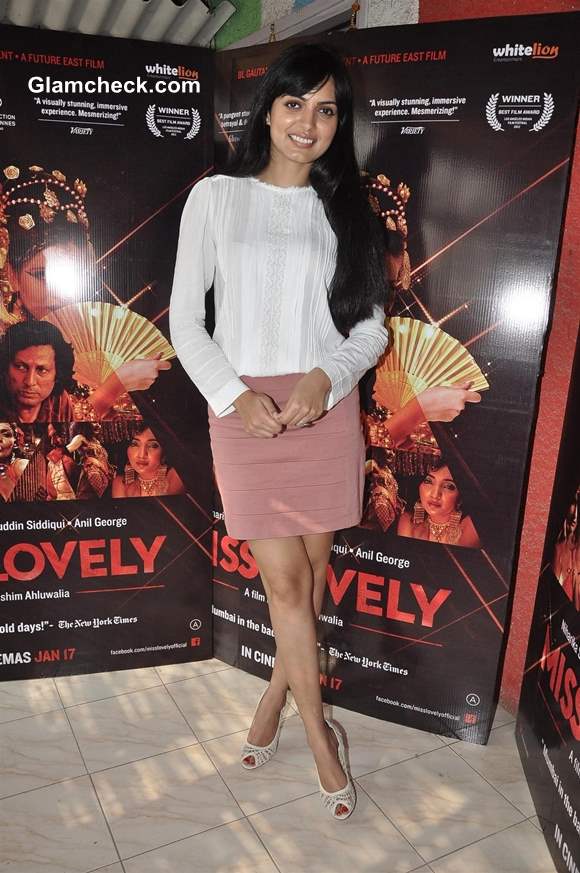 Niharika Singh
IANS