Bollywood actors Siddarth Malhotra and Parineeti Chopra have been busy promoting their upcoming film "Hasee Toh Phases", most recently on the sets of Zee TV's Dance India Dance at Famous Studios in Mumbai, India on January 20, 2014.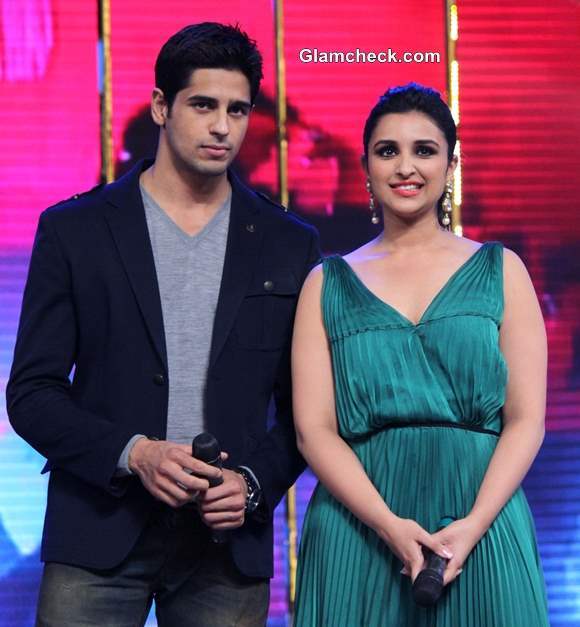 Parineeti Chopra and  Siddharth Malhotra Promote Hasee Toh Phase in Mumbai
Siddharth was casually dressed but looked very smart in dark jeans, a grey tee and navy jacket with a red satin lining. Parineeti was all class in a V-necked flowy green gown and pearl dangle earrings. They made an oddly-matched but cute couple.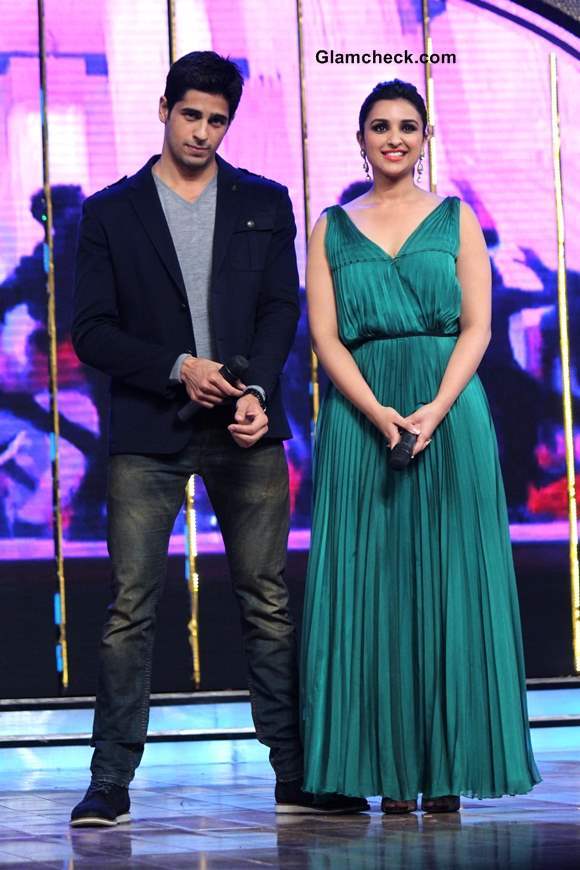 Parineeti Chopra and  Siddharth Malhotra Promote Hasee Toh Phase
The duo enjoyed their time on the show and they were all praise for the talent of the contestants. They also danced to a tune from the film, making a rather lively pair and giving the contestants a run for their money.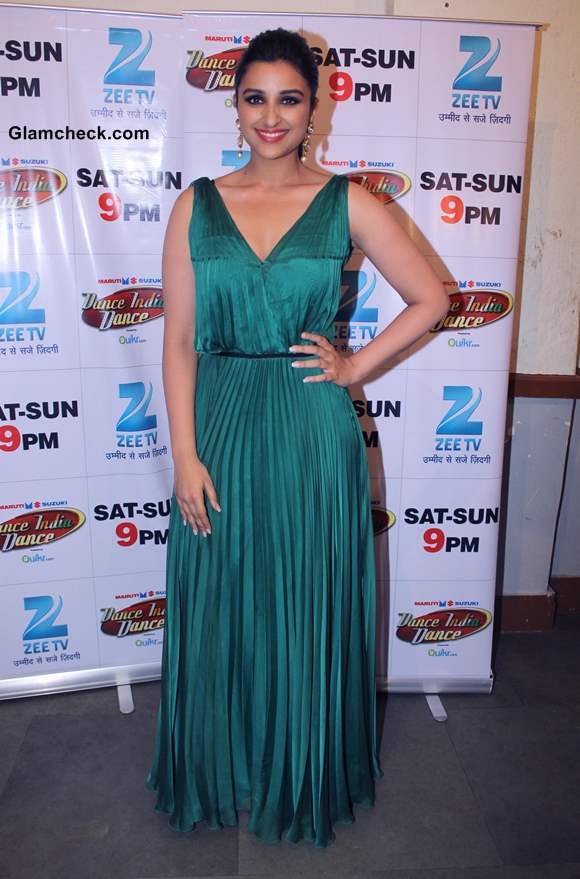 Parineeti Chopra 2014
Parineeti also talked about the music of the film, saying that she played the songs on a loop every day because she found them genuinely beautiful. She said when they were shooting for the film, only a couple of songs were done so even the cast was in the dark about the soundtrack till much later. Everyone was curious about the music but the wait was worth it according to her.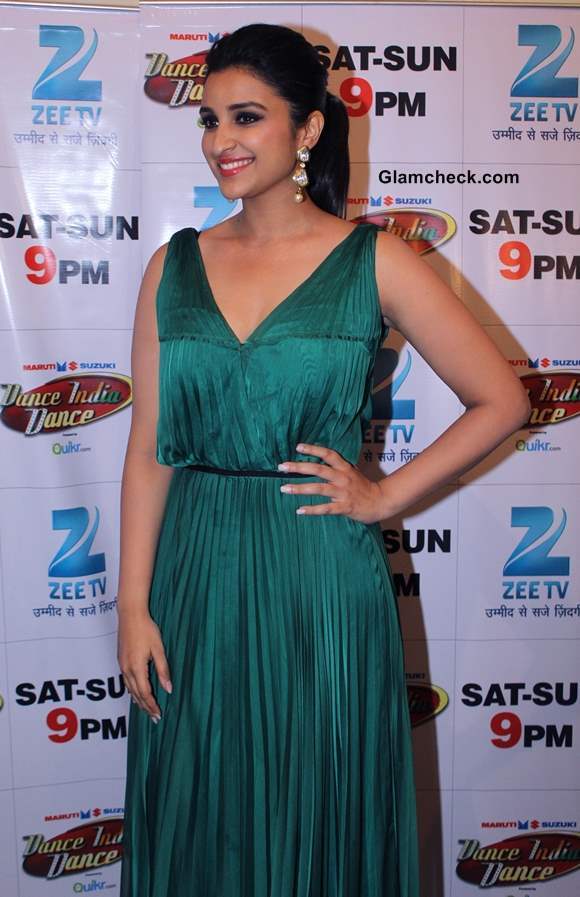 Parineeti Chopra 2014 pictures
Not much has been revealed about the storyline of the film except that it is romantic comedy. Produced by Anurag Kashyap and Karan Johar and directed by Vinil Mathew, Hasee Toh Phasee premieres on February 7, 2014.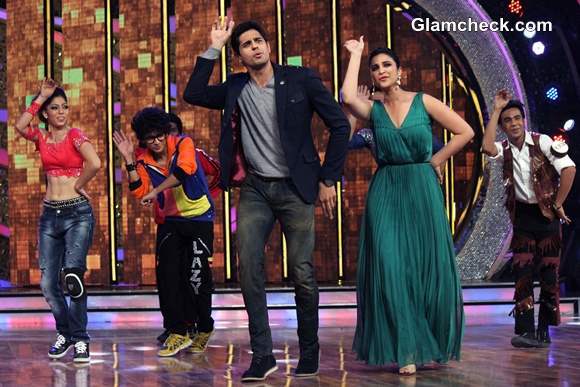 Parineeti Chopra Siddharth Malhotra Promote Hasee Toh Phase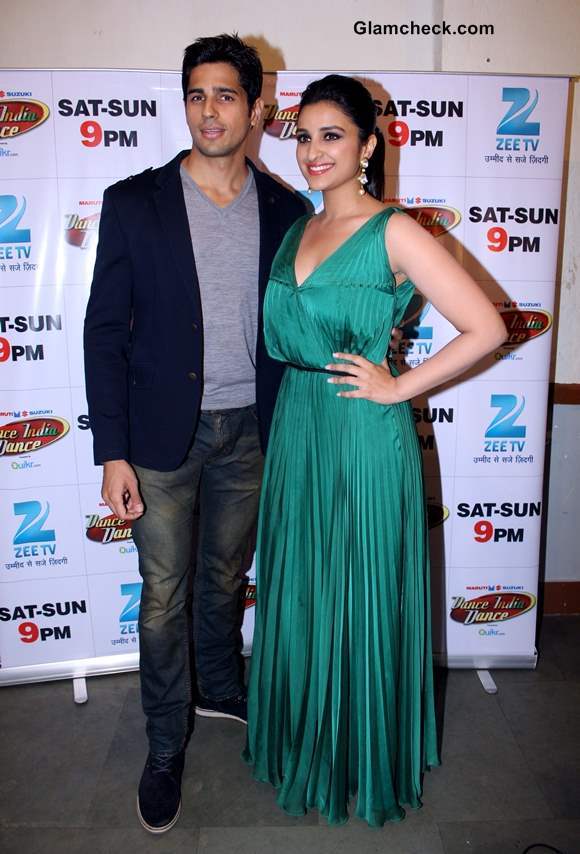 Parineeti Siddharth Promote Hasee Toh Phase
Solaris Images