Bollywood actress and all-round item girl Rakhi Sawant is making news for decidedly un-filmi reasons. The sex siren announced in Mumbai, India on March 26, 2014 that she will be contesting the Lok Sabha elections from the Mumbai North-West constituency.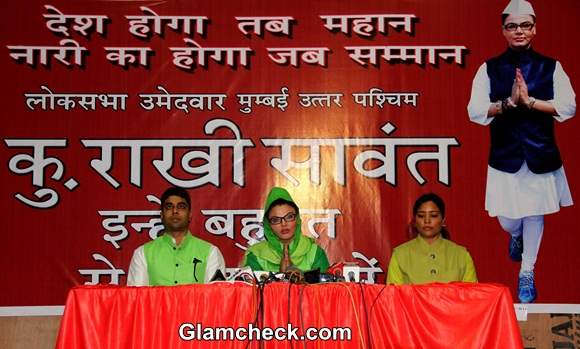 Rakhi Sawant for Lok Sabha Elections
Although she has not mentioned any political party she prefers being aligned with, she did say that there was one party who had opened their doors to her but she wasn't quite ready to reveal their name yet.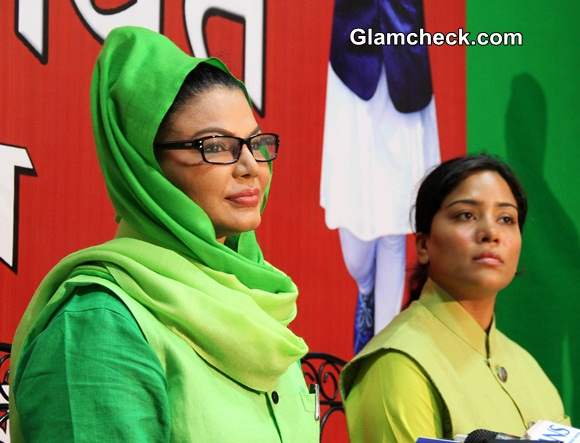 Rakhi Sawant Contesting Lok Sabha Elections pics
She said she wasn't really interested in playing politics but that her main aim in contesting the elections was to increase safety reforms for women and to serve society. The work is not that new to her. She has been involved in plenty of social work for years now and has worked with many non-profit organisations.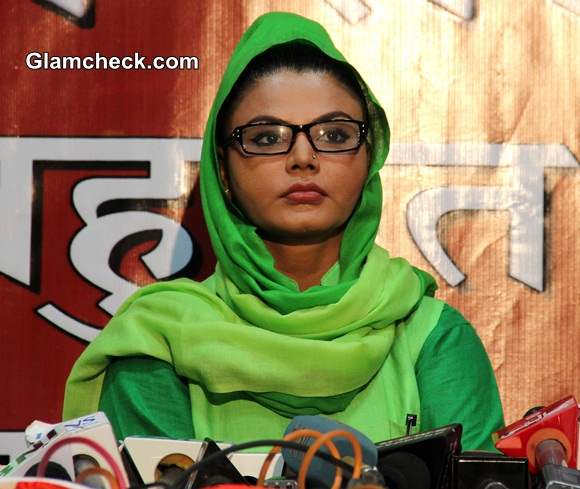 Rakhi Sawant 2014 Contesting Lok Sabha Elections
Continuing to talk about safety issues that women face, she said she did not want Mumbai to turn into another Delhi, the latter being one of the most unsafe cities for women in the country.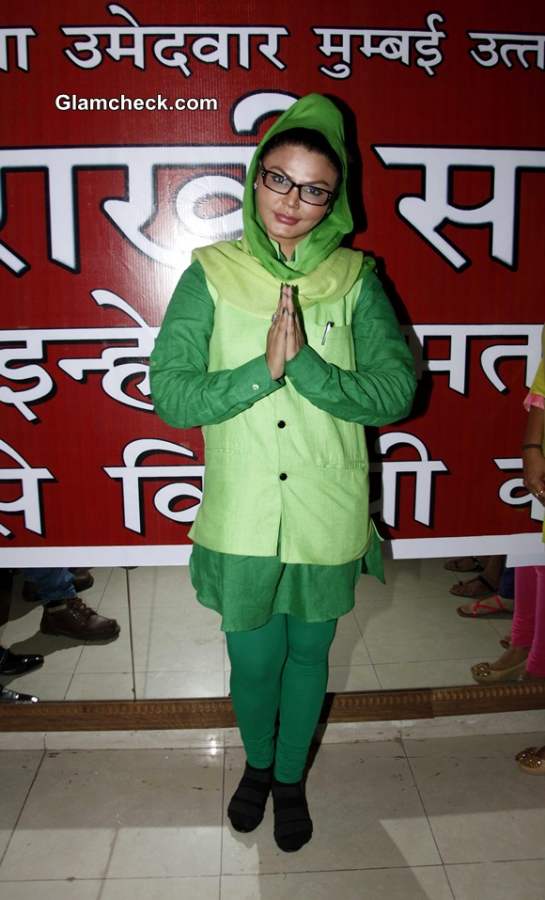 Rakhi Sawant Lok Sabha Elections
Her look while announcing the news was very different from the revealing, figure-hugging ensembles we're used to seeing her in. Gone were here sultry eyes and low-cut everything. Instead, she wore a plain green, cotton kurta pyjama and a light green, sleeveless kurta over it. She rounded out her look by wrapping a green dupatta around her head sporting black frames.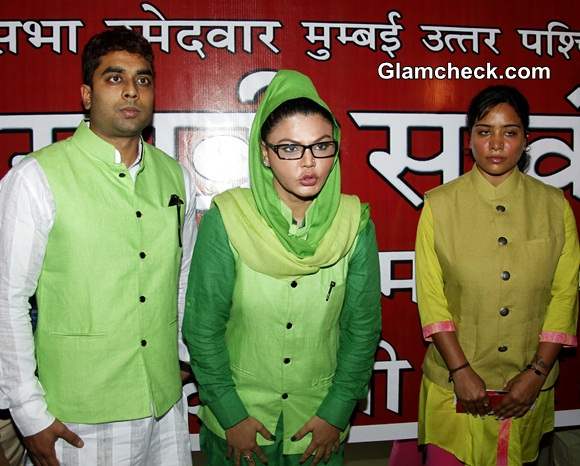 Rakhi Sawant Contesting Lok Sabha Elections
Rakhi will be vying for the Lok Sabha seat with Mayank Gandhi, Gajanan Kirtikar, Mahesh Manjrekar and Gurudas Kamat.
Solaris Images