Television actor Meinal Vashnav, Bollywood actor Soha Ali Khan and her mother and veteran Bollywood actor Sharmila Tagore attended a press conference in New Delhi, India on February 25, 2014 to launch the new serial Main Kuch Bhi Kar Sakti Hoon on the Doordarshan National channel.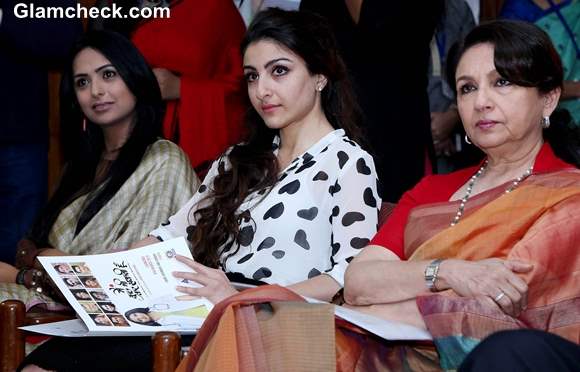 Main Kuch Bhi Kar Sakti Hoon Launch
Soha looked fabulous in a monochrome printed shirt tucked into a black pencil skirt, accessorized with nothing more than black peep-toes and stud earrings.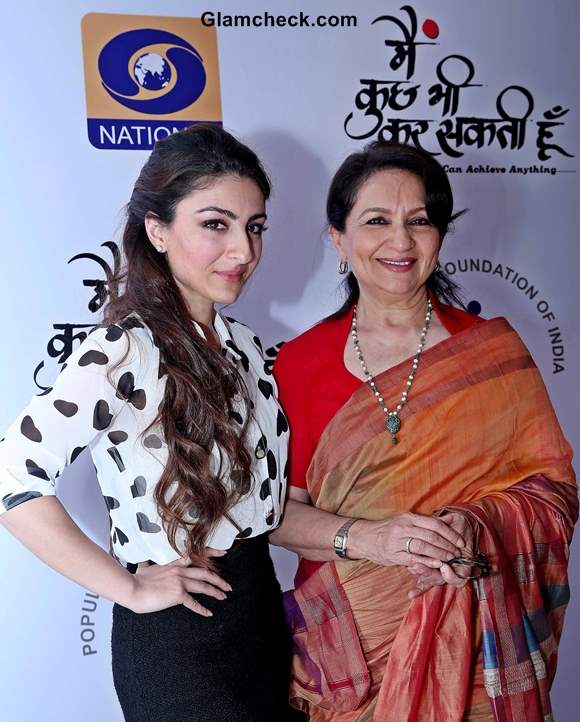 Soha and Sharmila Launch Main Kuch Bhi Kar Sakti Hoon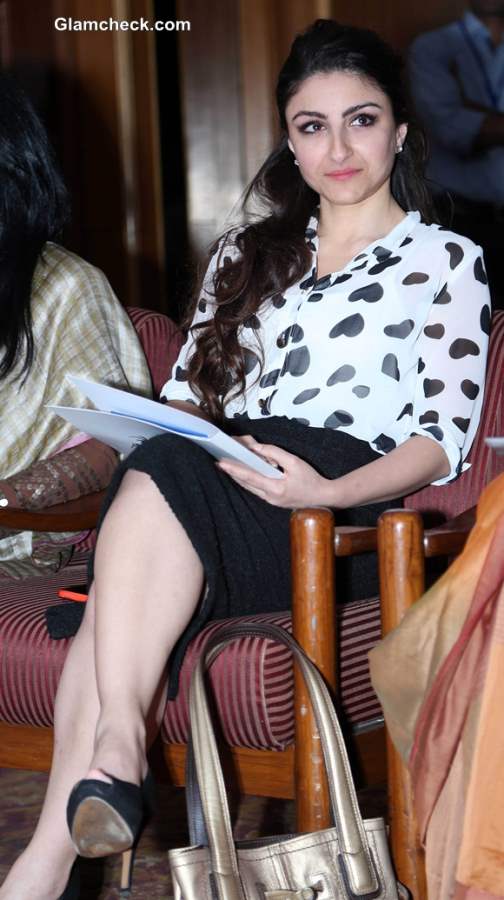 Soha Ali Khan 2014
She said that she was astounded by how much research had gone into the making of this show with the script developed entirely from real-life stories. Soha thinks that Main Kuch Bhi… has the potential to be a real catalyst for change.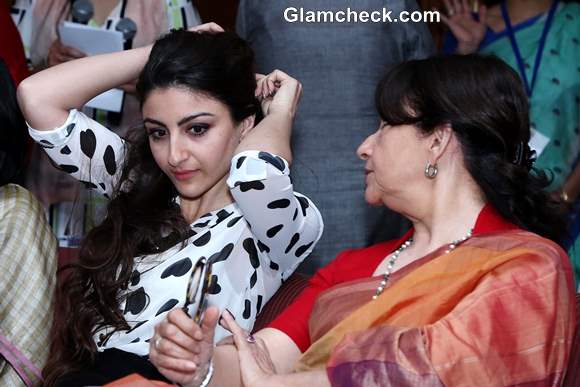 Soha and Sharmila Tagore Launch Main Kuch Bhi Kar Sakti Hoon
Sharmila, who was her usual charming self in a multi-coloured sari and bright red blouse, said the show portrayed the silent revolution across the country, the one where women are starting to realise that they can do much more with their lives. She said she would be trying to rope in her son actor Saif Ali Khan and his wife actress Kareena Kapoor to support and promote and the show too.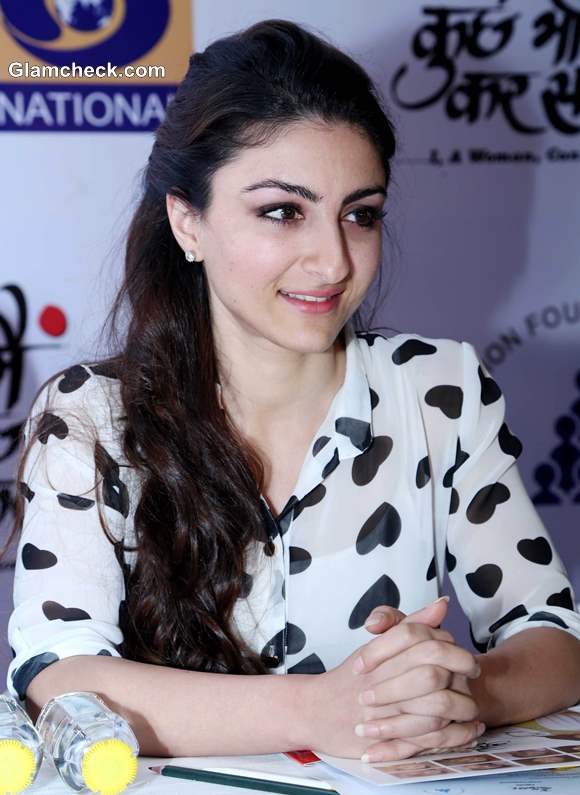 Soha Ali Khan 2014 pics
Main Kuch Bhi Kar Sakti Hoon is completely women-centric, daring to challenge established societal views about early marriage, female foeticide and distorted gender ratios. It will premiere on Doordarshan on International Women's Day, March 8, at 7 pm, airing every Saturday and Sunday at the same time.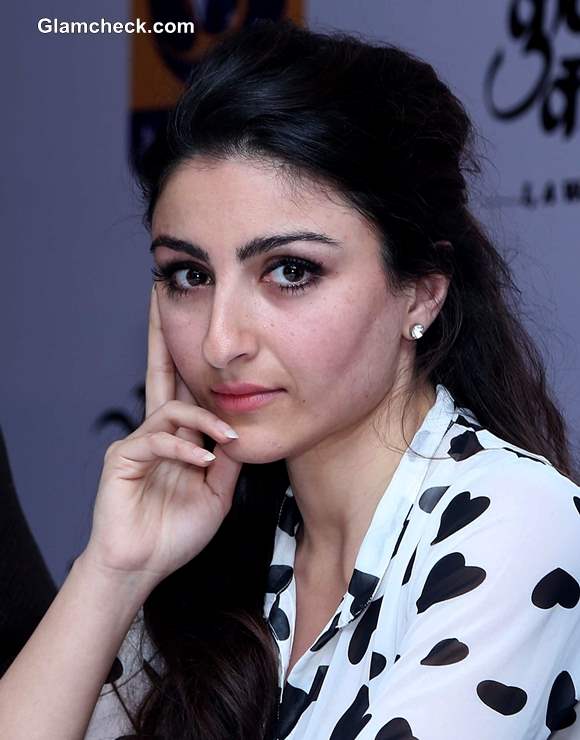 Soha Ali Khan 2014 pictures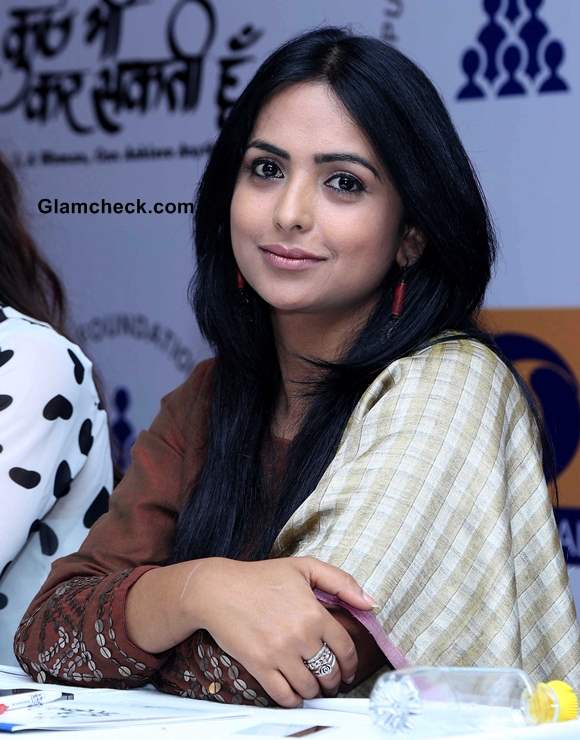 Television actor Meinal Vashnav at  Main Kuch Bhi Kar Sakti Hoon Launch
Solaris Images