Bollywood actress Shilpa Shetty and her husband Raj Kundra announced the revival of the Golden Era in India by launching her new gold bullion and jewellery company Satyug Gold in Mumbai, India on April 2, 2014 . This new pioneering initiative aims to make gold affordable to all Indians.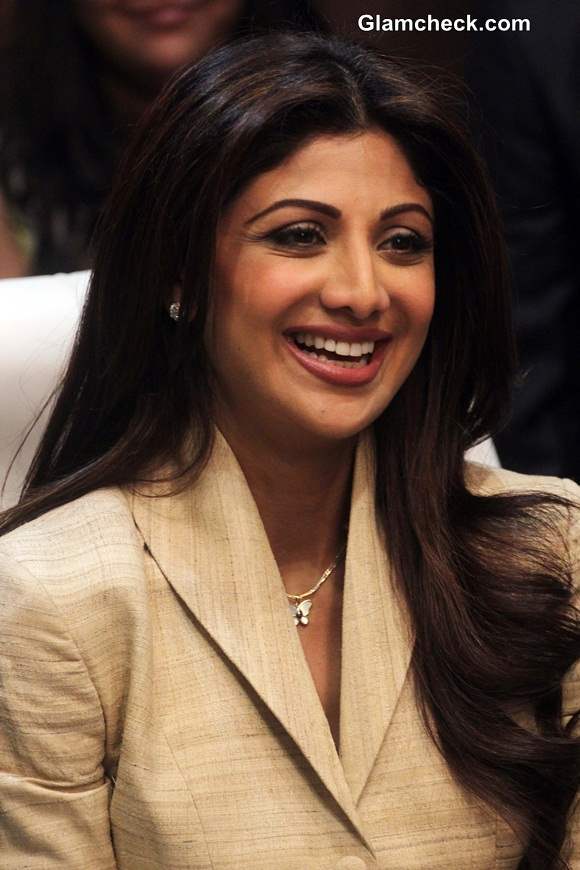 Shilpa Shetty Joins the Gold Rush with Her Very Own Satyug Gold
Satyug Gold will have 7 outlets, one each in the cities of Delhi, Mumbai, Pune, Ahmedabad, Jaipur, Ludhiana and Chandigrah.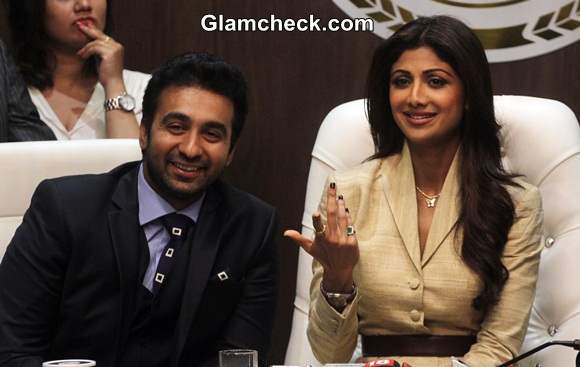 Shilpa Shetty with Husband Raj Kundra 2014
Shilpa said that Satyug Gold, of which she is the Chairperson, has contracts with gold mines across the globe and also owns two refineries in the country. The savings that the company makes through these associations will be passed on to consumers by way of discounts.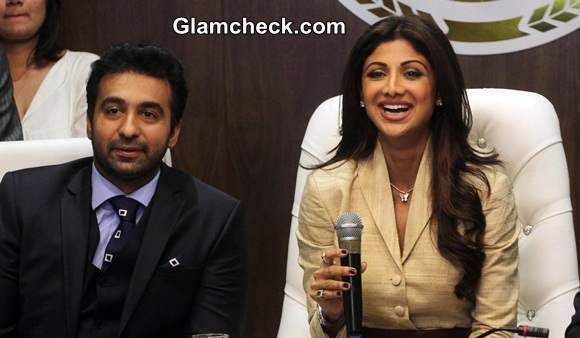 Shilpa Shetty with Husband Raj Kundra
The yummy mummy was definitely reeking of business savvy as well as traditional style at this event. She sported a Western-looking khaki kurta-dress with front buttons and a brown belt. It was teamed with a blue shalwar and grey, open-toed heels. A little light jewellery and her patent loose curls completed her look.
Hubby Raj was dapper in a charcoal-grey, three-piece suit with a blue tie adding some colour to his outfit and matching the blue of Shilpa's shalwar.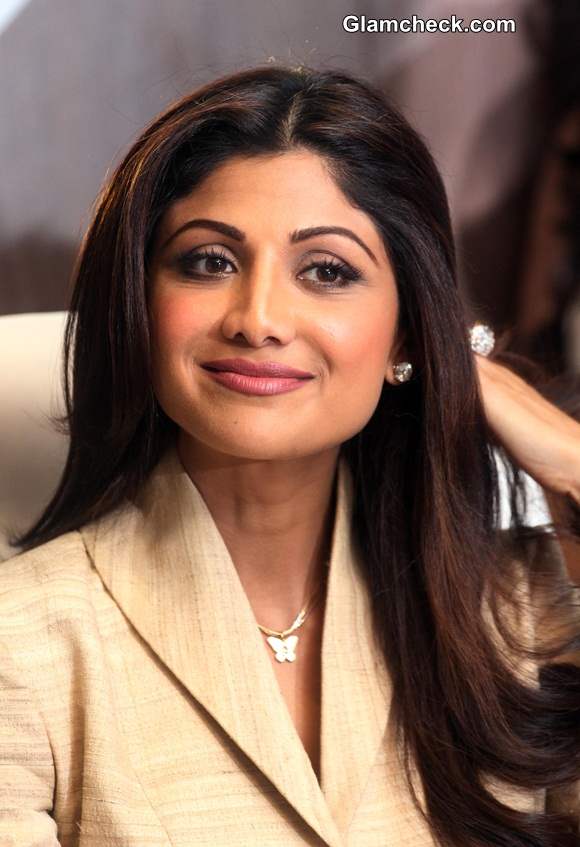 Shilpa Shetty 2014
To mark the launch of the new venture, Shilpa has launched 12 evil eye charms in 22 karat gold. The jewellery and gold bought from Satyug Gold will also be available with upto 37% discount for a limited time period. 
Solaris Images