Bollywood actress Aishwarya Rai Bachchan, Pandit Shivkumar Sharma, Pankaj Udhas, Richa Sharma and Anup Jalota took in the musical concert – Pure Love Bhagavan Sri Sathya Sai Baba – at the National Sports Club of India in Mumbai, India on April 27, 2014. The concert was held on the occasion of the third anniversary of the namesake's Mahasamadhi.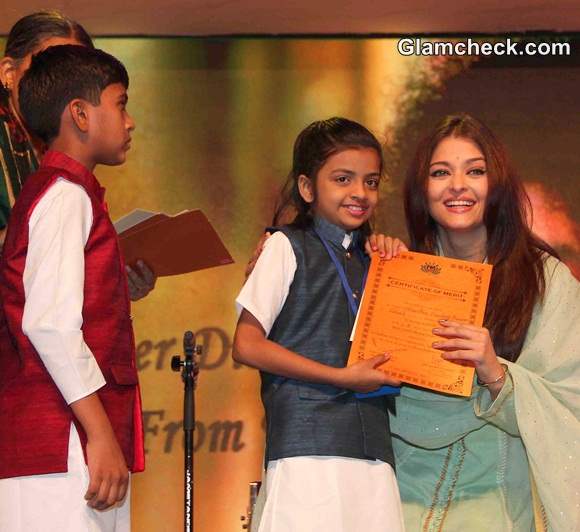 Aishwarya Rai Bachchan Guest of Honour at Sri Sathya Sai Baba Concert
Aishwarya wore a full-sleeve minty green kurta that superbly complemented her eyes. It was teamed with a white salwar and green, crystal-studded dupatta.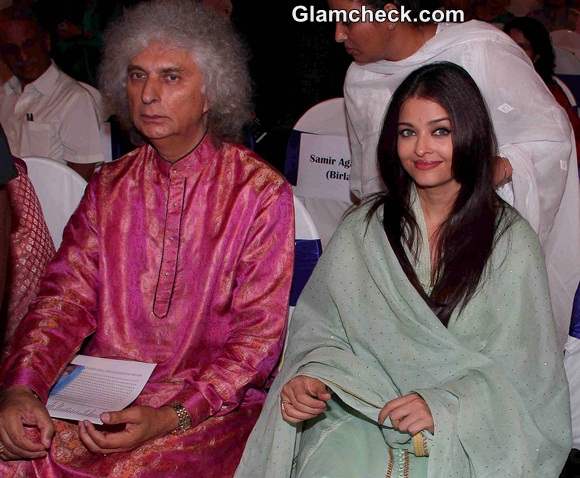 Aishwarya Rai Bachchan 2014
It was a light, fresh look which is a total departure from the heavily-embellished outfits that have been the norm for her for the last year or so. We definitely like! Minimal jewellery and nude peep-toes were her only accessories.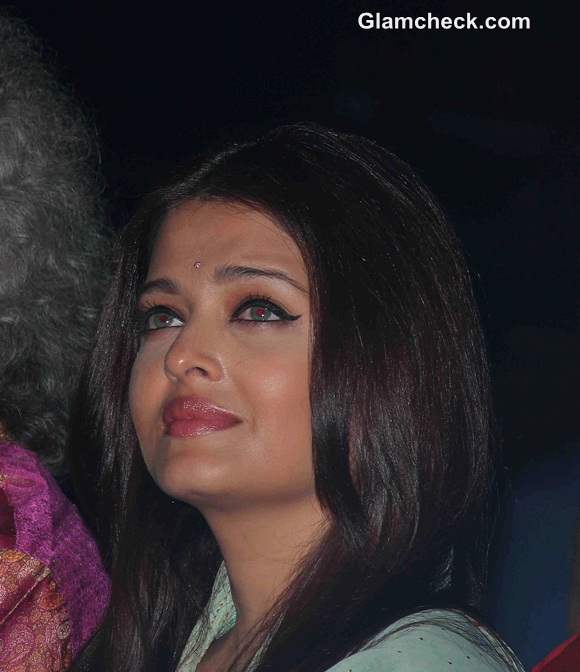 Aishwarya Rai Bachchan 2014 Pictures
The 40-year-old took a long sabbatical from the silver screen to start a family. But she's ready to get  back to work with an as-yet-unnamed project with director Mani Ratnam.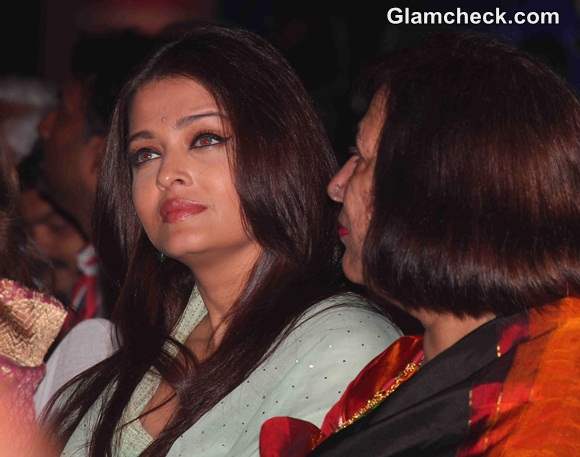 Aishwarya Rai Bachchan 2014 at Sri Sathya Sai Baba Concert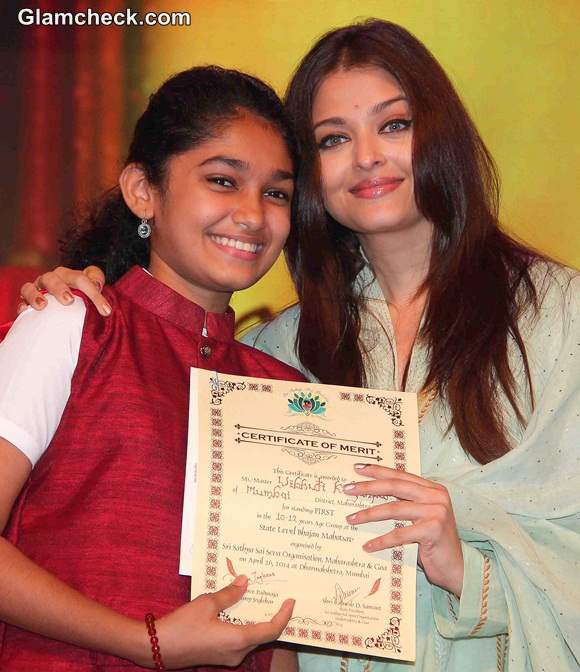 Aishwarya Rai Bachchan at Sri Sathya Sai Baba Concert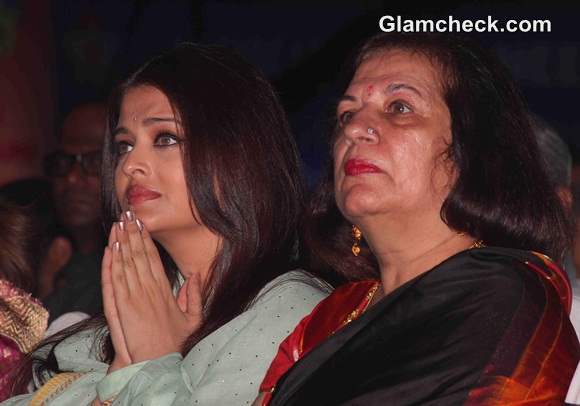 Aishwarya Rai Bachchan 2014 Sri Sathya Sai Baba Concert
Solaris Images