Several Bollywood celebs joined the cast of the upcoming film "Citylights" for a special screening in Mumbai, India on May 18, 2014.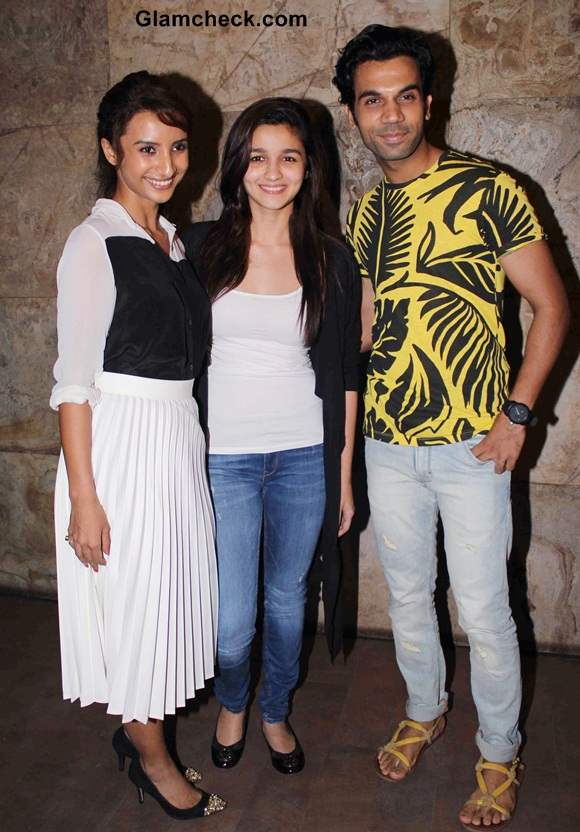 Special Screening of Citylights
Alia went with a classic casual look in a white tee, blue jeans, black bellies, long black jacket and natural makeup.She said after the show that she found the movie outstanding and her favourite song from the playlist is Muskrane jo.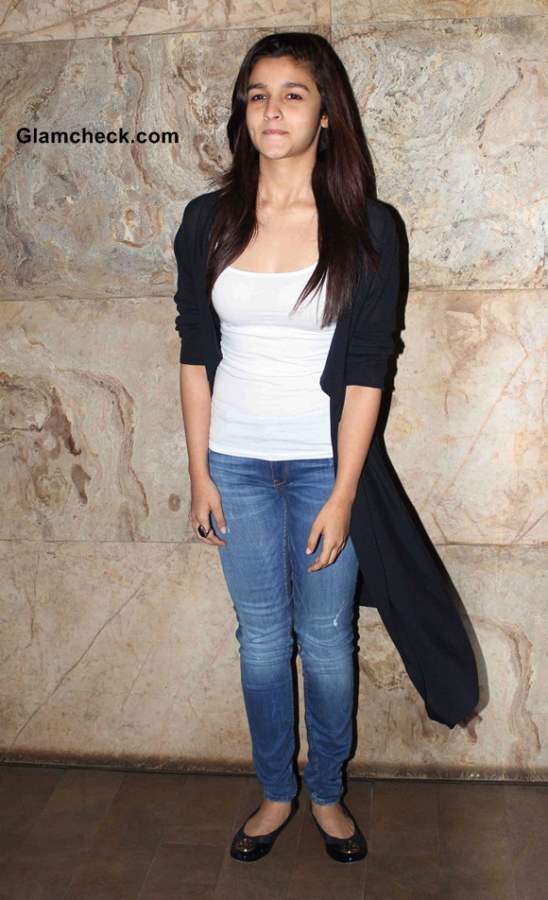 Alia Bhatt 2014 at Special Screening of Citylights
Alia's parents Soni Razdan and Mahesh Bhatt were also at the screening. Mahesh was happy with Alia's reaction to the film, saying that he knows youngsters today are far more discerning and intelligent than the world gives them credit for. He has no doubt, he said, that the rest of the nation's youth would respond to the film in the same way.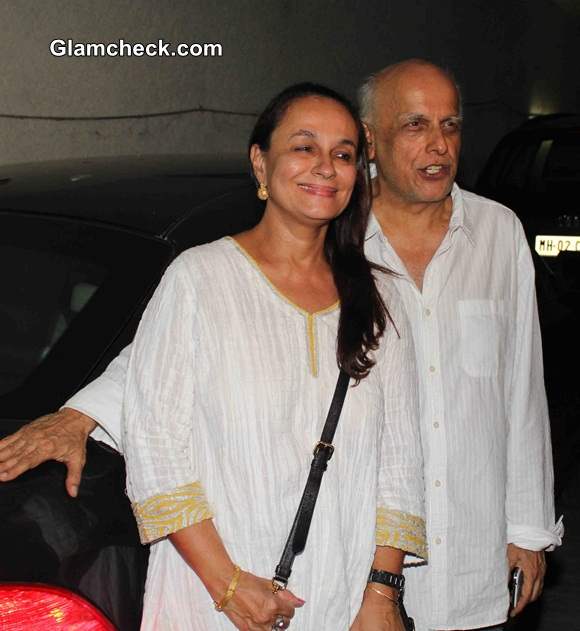 Soni Razdan with her husband Mahesh Bhatt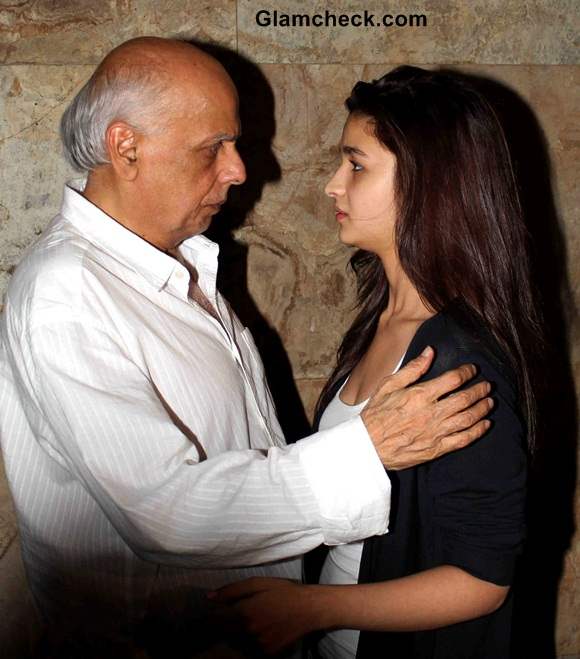 Mahesh Bhatt with his daughter Alia Bhatt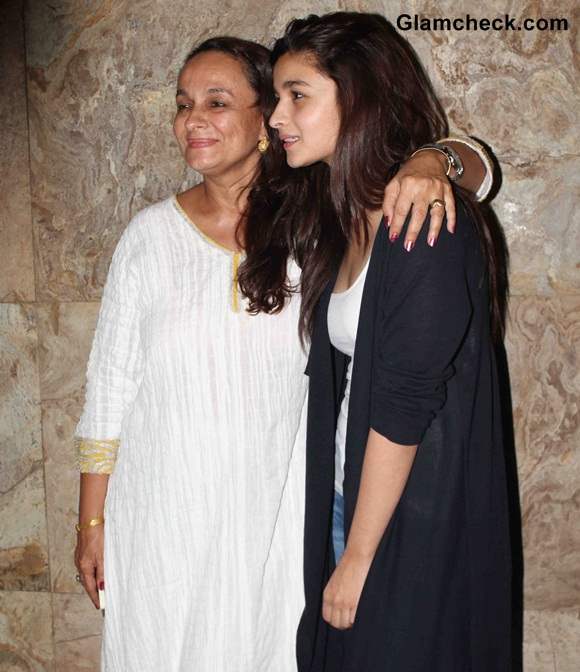 Soni Razdan with her daughter Alia Bhatt
Lead actress Patralekha chose a monochrome look, teaming her white pleated skirt with a white and black blouse and sequin-tipped black heels.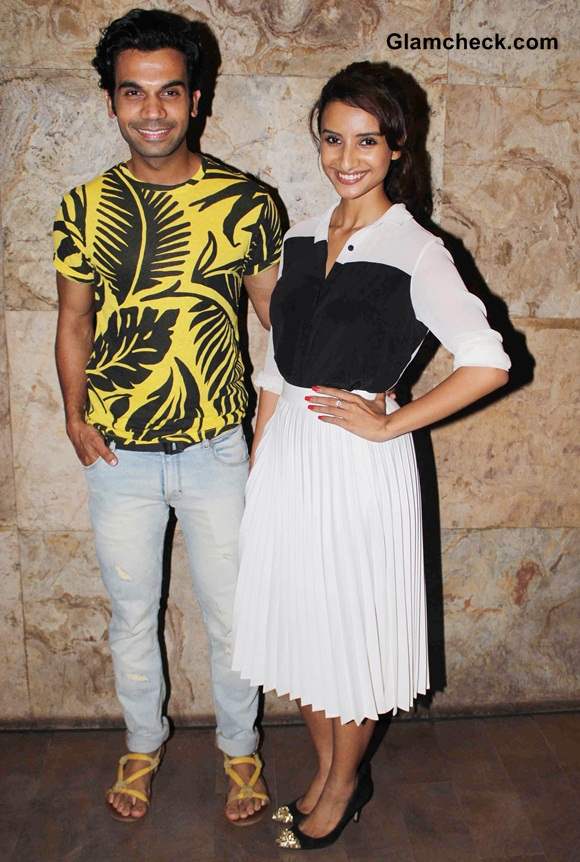 Rajkumar Rao and Patralekha
Her co-star Rajkumar Rao wore an expressive yellow and black tee with pale blue jeans and yellow sandals. Definitely one of the more interesting looks on Bollywood guys ever. The rest of the lot should take a page out of his book and put a little more personality into their clothes.
Directed by Hansal Mehta, Citylights releases on May 30, 2014. 
Solaris Images