Bollywood filmmaker Yesh Chopra's wife Pamela Chopra was joined by her daughter-in-law Bollywood actor Rani Mukerji to launch India's first cinema-inspired fashion brand 'Diva'ni' in Mumbai, India on May 29, 2014.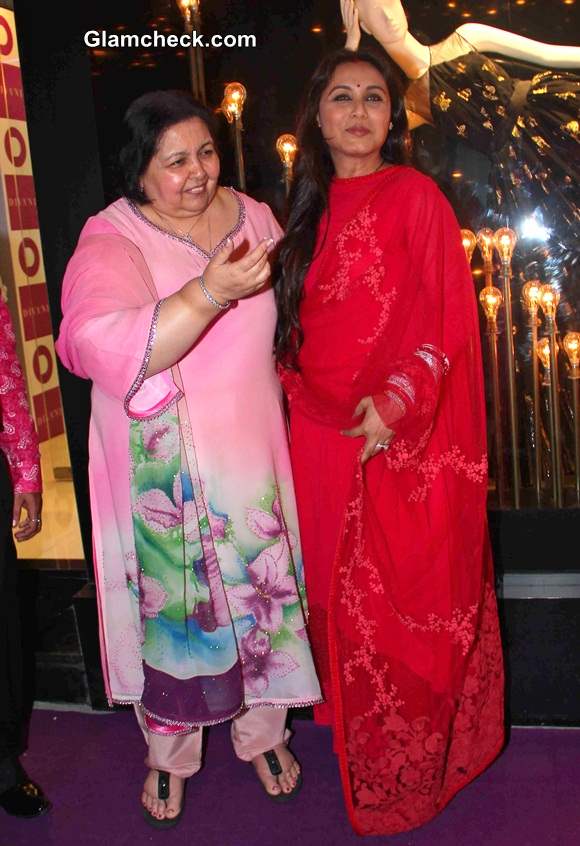 Yesh Chopras wife Pamela Chopra with  Rani Mukerji
Both ladies went with a traditional look. Rani wore a red Sabyasaachi anarkali outfit that featured sheer red lace detailing on the lower half as well as on the dupatta. The colour wasn't the only thing that marked her as a new bride. She also wore dozens of white and red bangles on both hands and added sindoor for an authentic touch. A red lippie, red stacked pumps and a red bindi rounded out the look.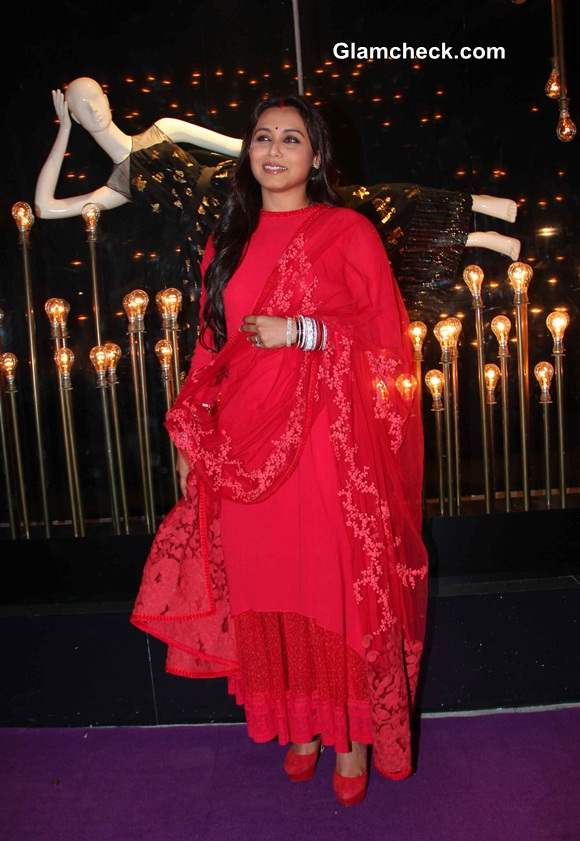 Newly Married Rani Mukherjee Pictures
Mum-in-law Pamela too chose from the same colour scale. She wore a light pink salwar kameez, the bottom half of the kurta lit up by a floral print. Quite a few celebs attended the launch including Alia Bhatt, Arjun Kapoor, Sushant Singh Rajput and Parineeti Chopra.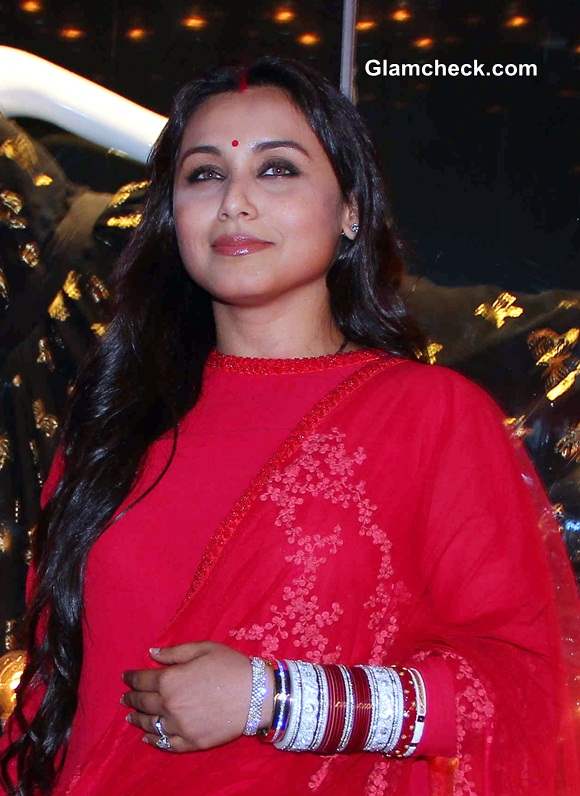 Rani Mukherjee Pictures 2014 after marriage
The new store will showcase fashion inspired completely by Bollywood. Hand-painted, hand-crafted, intricately-embroidered and full-on filmi, the aim of the line is to make any woman feel like an actress in one of Yash Raj's films.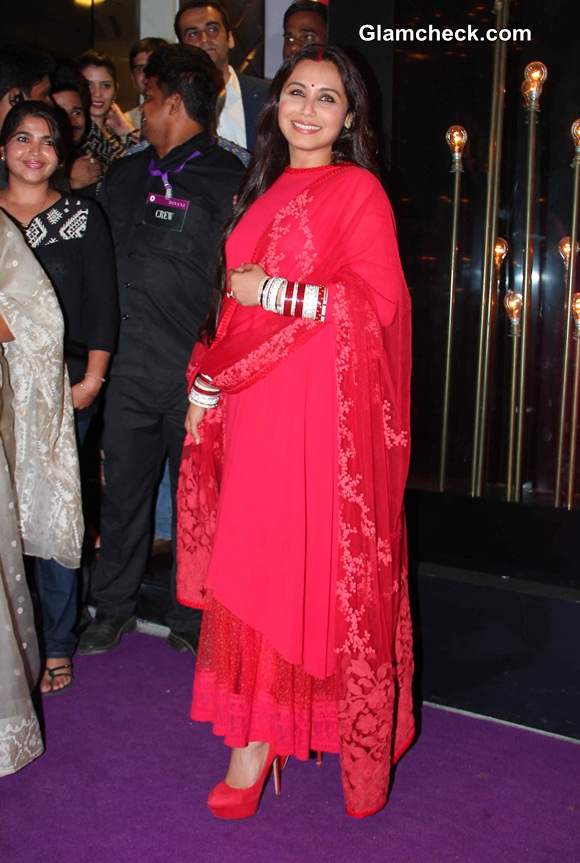 Rani Mukherjee in red Sabyasaachi anarkali 2014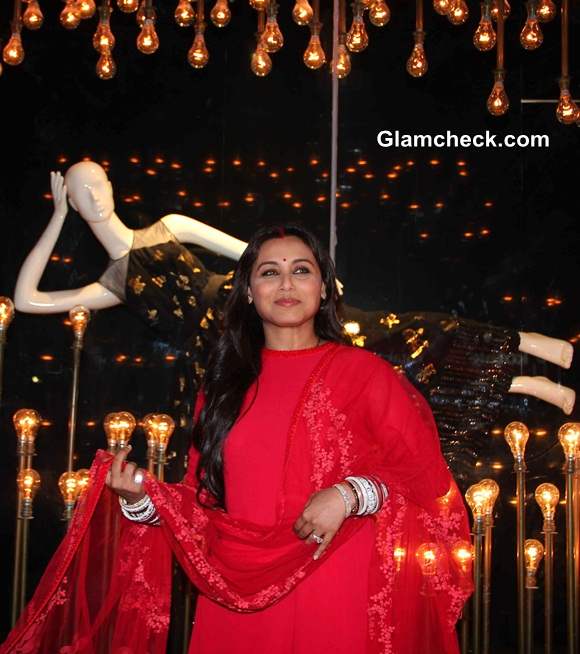 Rani Mukherjee 2014 pics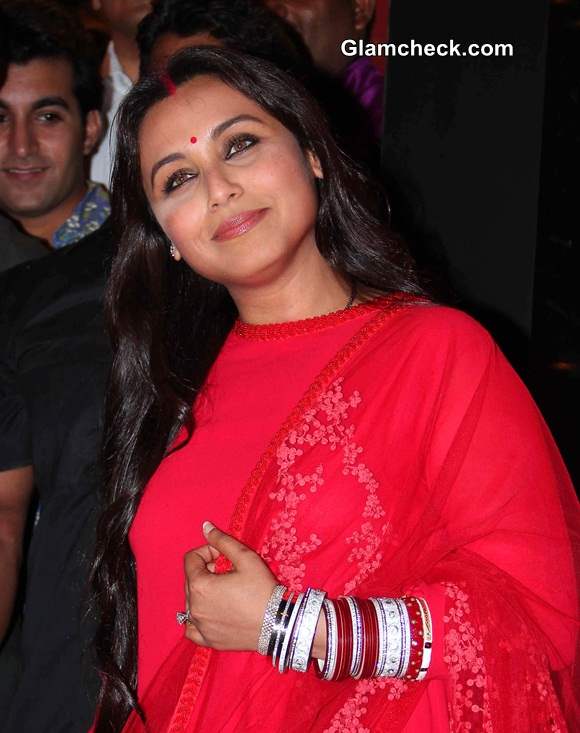 Newly Married Rani Mukherjee 2014 pics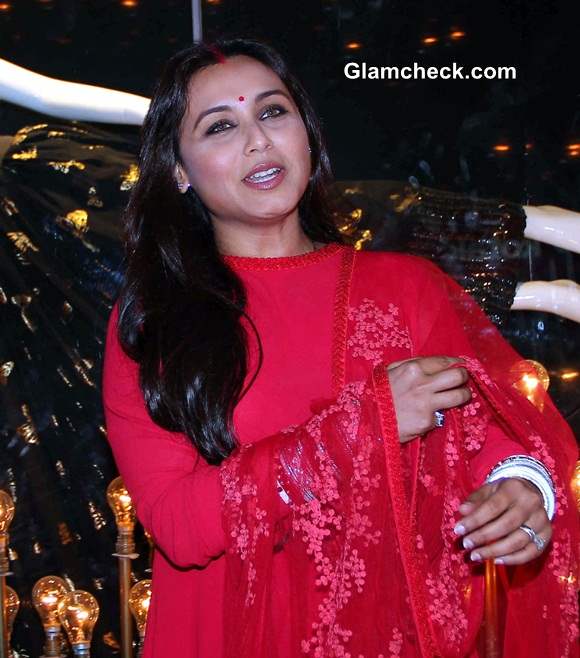 Rani Mukherjee 2014 pictures
Solaris Images