Alia Bhatt 2013 Harper's Bazaar issue
What a sight Bollywood actress Alia Bhatt was as she unveiled the special double issue of Harper`s Bazaar in Mumbai!
Her Outfit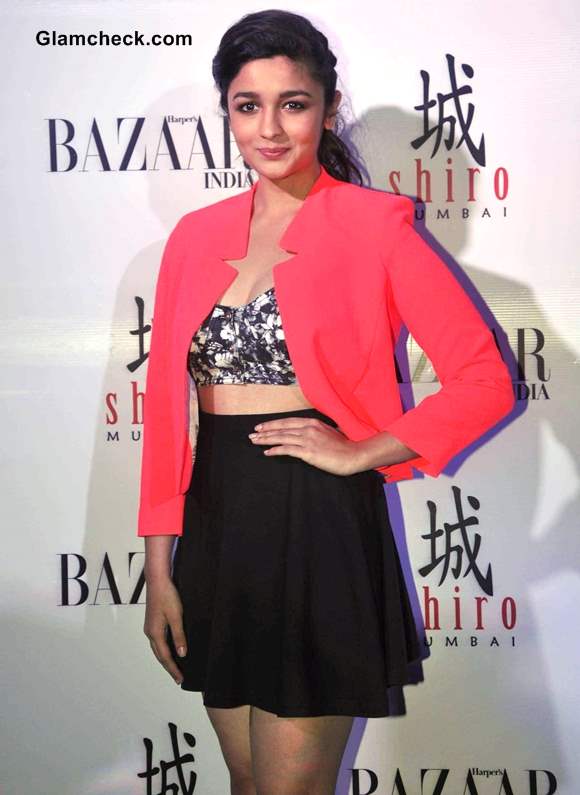 Alia Bhatt in short Black Skirt 2013
Alia paired a black and white bra top that bared her midriff with an adorable short pleated black skirt. A pink blazer and black pointy T-strap pumps rounded off the look.
It was such a cute ensemble! Definitely feminine and womanly, but with such fun and sexy accents thrown in that you couldn't help but be carried away by its appeal.
Hair and Makeup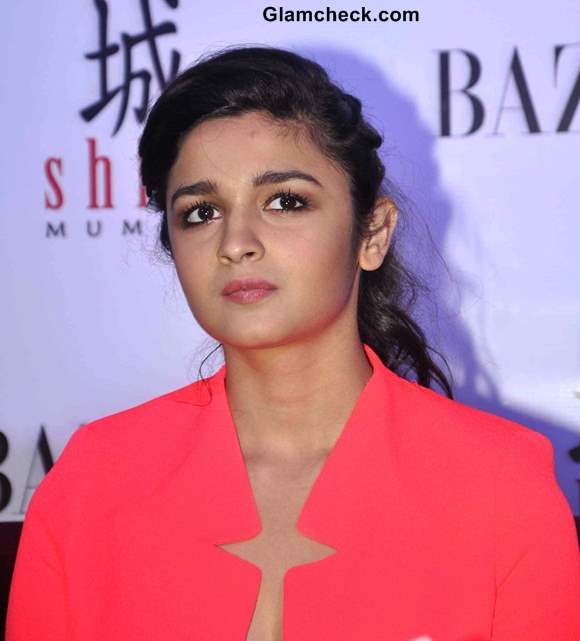 Alia Bhatt 2013 Harper's Bazaar
Her styling of the look was superb too. Her hair was fashioned into a curly ponytail while a little eye liner and a little pink lippie completed her look.
We love how doable this ensemble is but also how it has a Bollywood undertone which ups its glam quotient considerably. 
Image: IANS