Check out Rani Mukherji's radiant sun kissed look during the launch of Amy Billimoria's House of Design store in Mumbai on May 8th.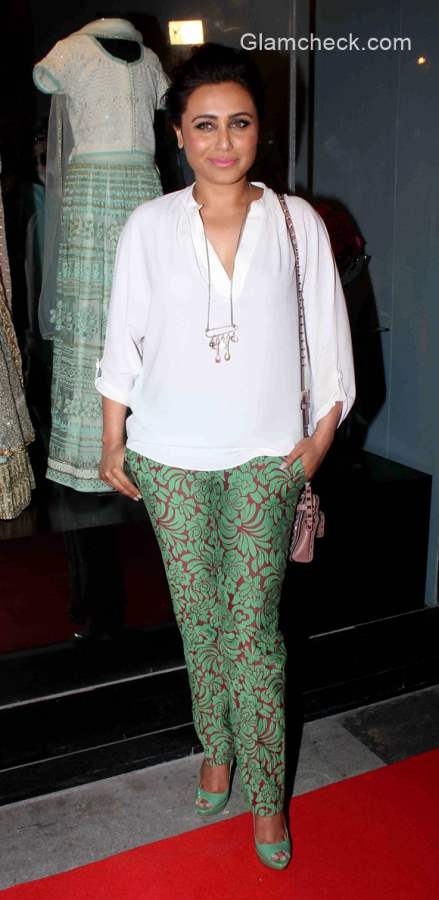 Rani Mukerji 2015
Unlike the other celebrities who went for a dressy look, Rani decided on a rather easy casual style. She wore the trendy printed pants that are a huge rage of late among the celebs. To balance off its striking look, Rani went for a classic white blouse. Matching green peep-toes, delicate neckpiece and studded pink handbag completed the look. She looked great but for us, what really made us notice her look was the sun kissed make-up.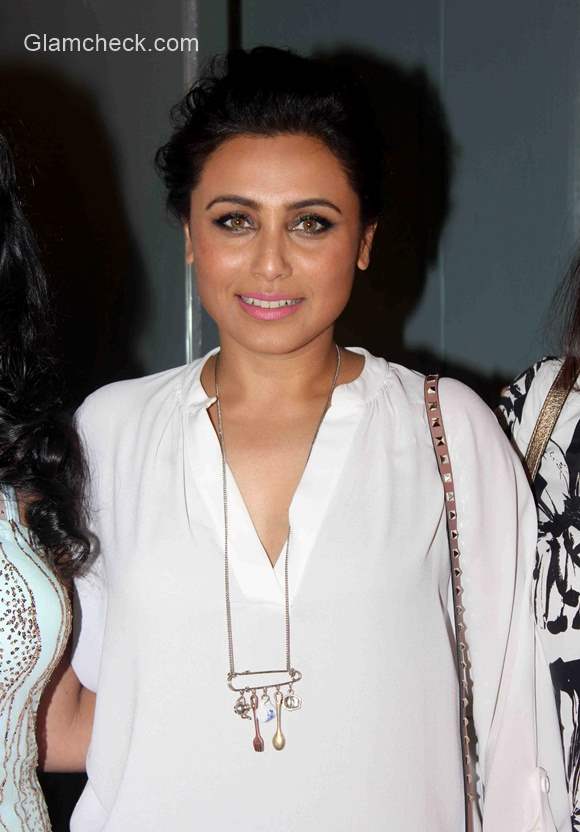 Rani Mukerji sun-kissed look
Piling her hair into a messy to knot, she gave her bronzer some work. Not overdone, it was just the right touch and the highlights on her cheeks brought out that summer glow. Having a sun-kissed look is surprisingly not about the foundation but the use of color that will help bring out that healthy skin. A light rosy cream blush should be just about enough for the cheeks.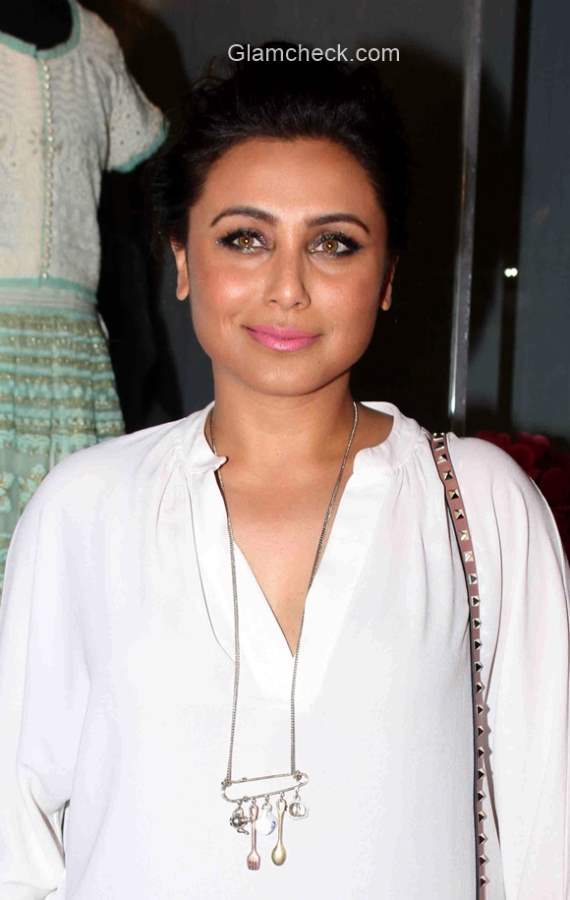 Rani Mukerji Makeup 2015
Another important element is the eye make-up. We love how Rani has achieved that perfect smokey eyes. Instead of the popular black, go for a color with a hint of metallics. Copper, Grey and champagne are good choices to make your eyes really pop. And then load up on the mascara, just like Rani, the more is the better. Don't miss the eyebrows; bold dark eyebrows are hot this season!
Lastly finish off with a rosy pink or nude lipstick. Just a sweep of your favorite clear lip gloss should work just fine. Perfect tan, so beautiful and not overdone, Rani's look is just so summer ready!

Rani Mukerji 2015 pics
Solaris Images