The Bollyoowd fraternity has been looking forward to the release of Vidya Balan's "Bobby Jasoos" as much as anybody else. They were lucky enough to catch the movie in Mumbai, India on July 3, 2014 ahead of its release this weekend.
Sophie Choudry 2014 pics
Sophie Choudhry kept things simple but really quite charming in blue jeans, a monochrome sweater with a skull print, black pumps and a black handbag. Pink lips, a simple ponytail and a monochrome headband completed her look.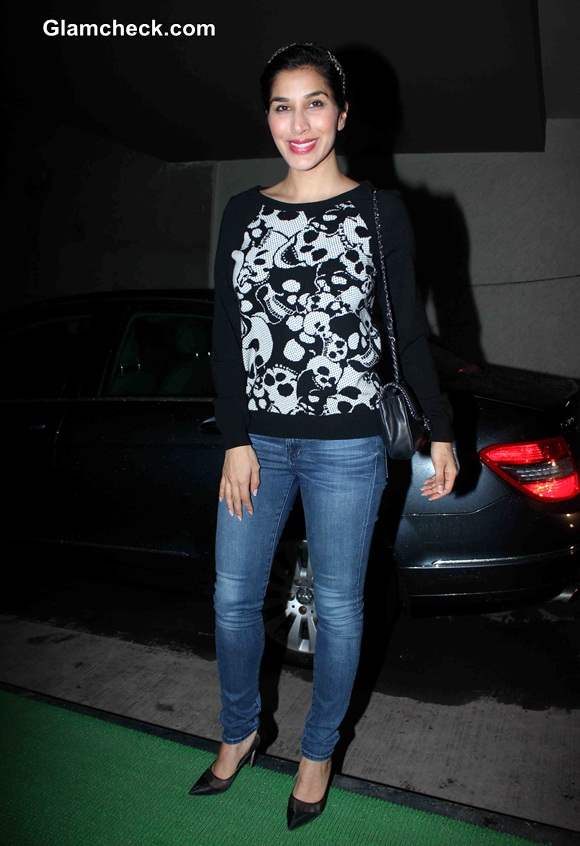 Sophie Choudry 2014
Riteish Deshmukh and his pregnant wife Genelia D'Souza took a break from their lives to come see the flick. He wore a grey, long-sleeved tee, black pants and red, black and white sneakers while she looked pretty in a blue dress, loose-fitting to cover up her growing belly. She sported blue and white sneakers in a style similar to her husband's, rounding out the ensemble with a ponytail and pink lips.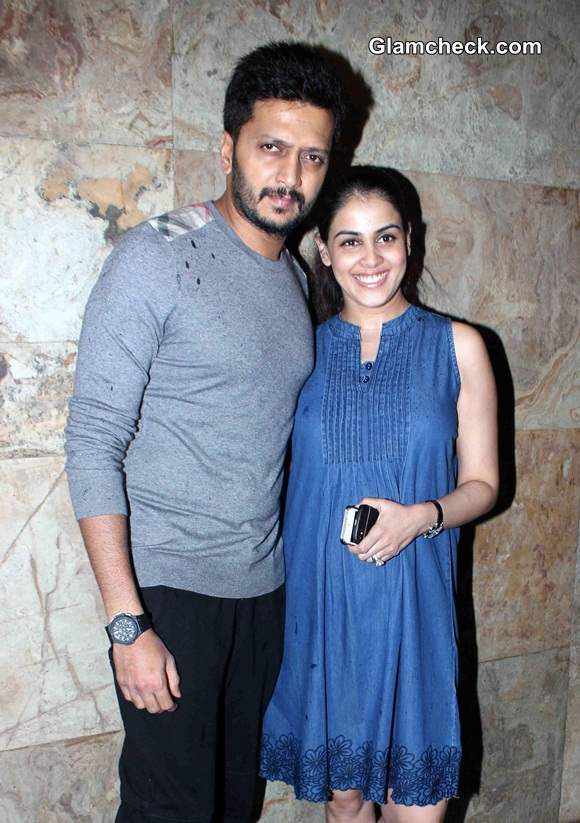 Riteish Deshmukh with his wife Genelia D'Souza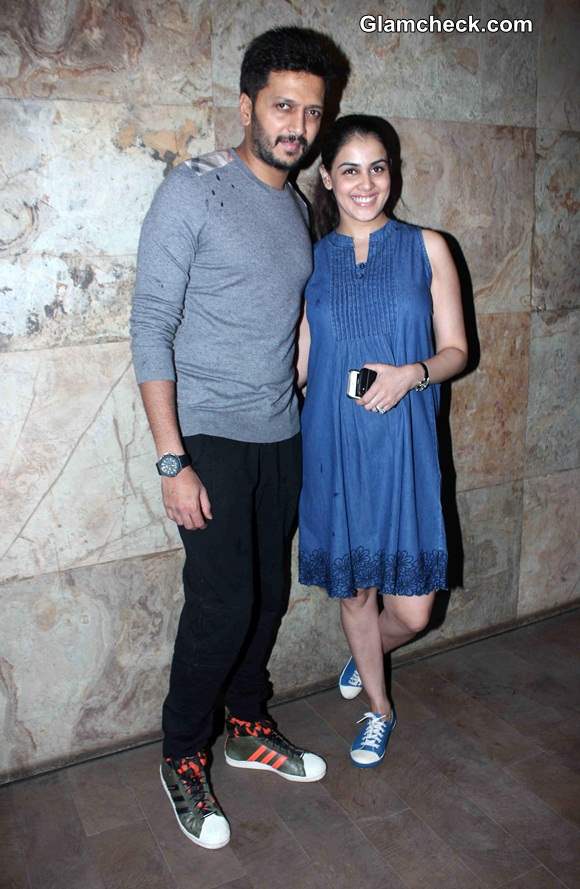 Riteish Deshmukh with his wife and actor Genelia D'Souza
Sanjay Khan and daughter-in-law Malaika Parekh took in the film together. He dressed old school in a blue shirt, beige pants and brown shoes with a polka dotted monochrome scarf tied around his neck harking back to decades ago while Malaika went with blue jeans, a black tee, grey jacket, red sandals and an animal print bag.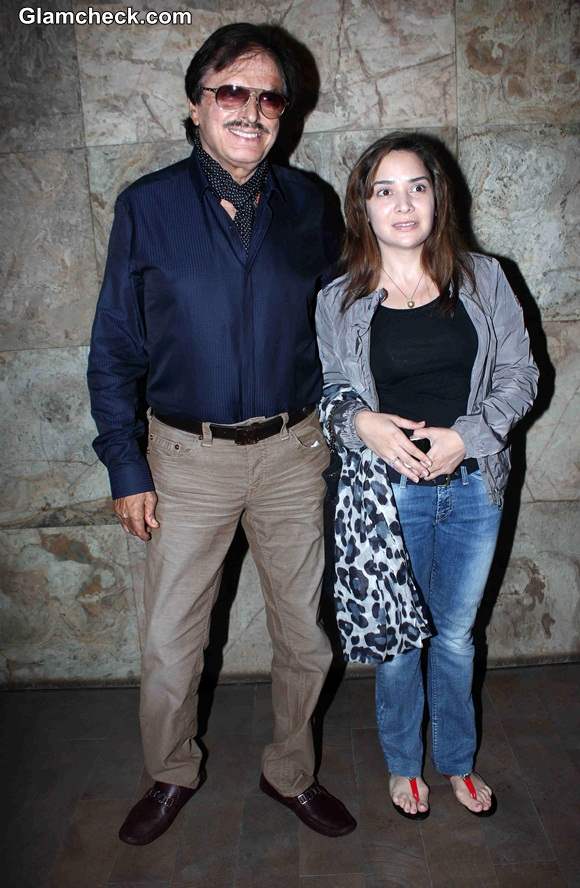 Sanjay Khan with his daughter in law Malaika Parekh
Finally, Aditya Roy Kapoor went totally casual in a checked shirt, blue jeans, black shoes and an unshaven look complemented with a black cap.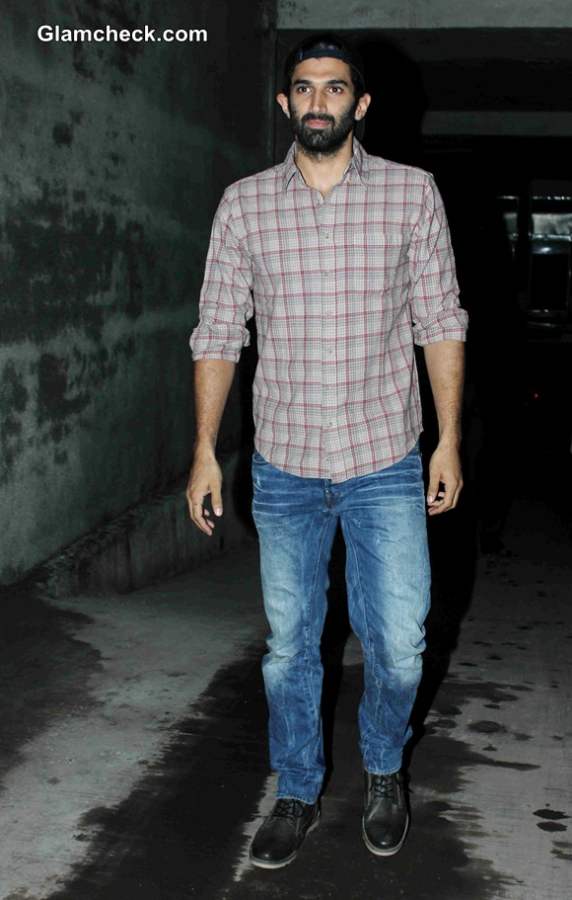 Aditya Roy Kapoor 2014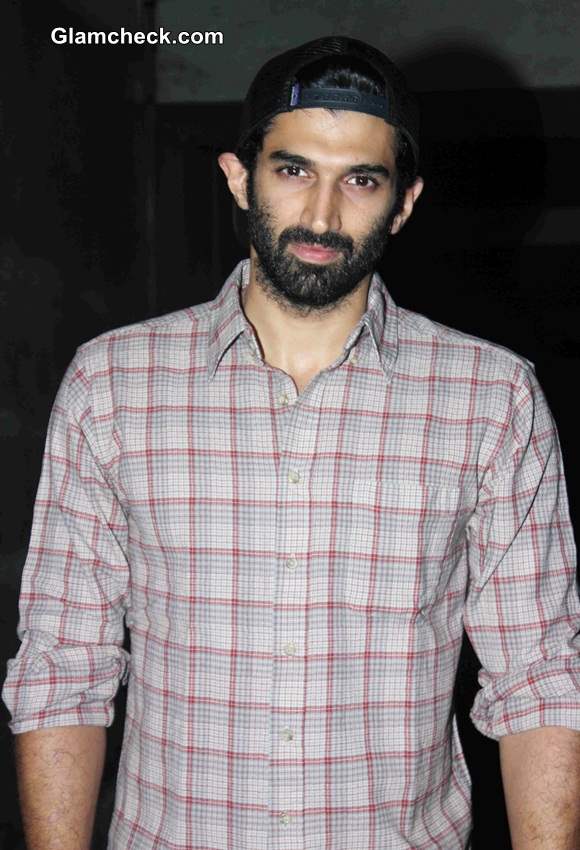 Aditya Roy Kapoor
 Solaris Images