She didn't do too well with her independent Rashtriya Aam Party in the recent elections, but that's just a small dent in Bollywood actor Rakhi Sawant's political aspirations. She joined the Republican Party of India (RPI) in the presence of party Chief Ramdas Athavale in Mumbai, India on June 28, 2014.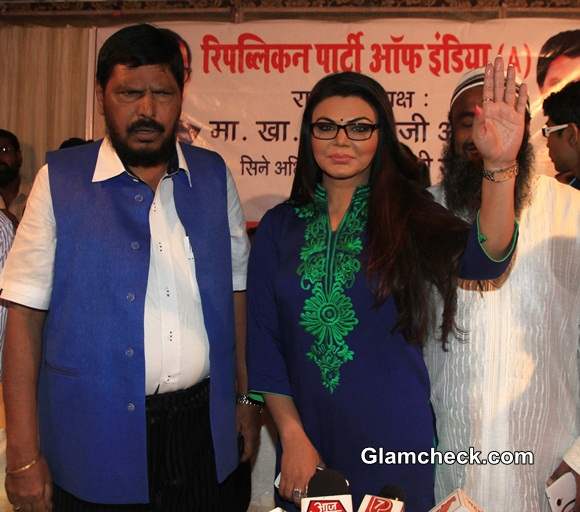 Rakhi Sawant Joins Republican Party of India
She wore a blue salwar kameez featuring green embroidery on the neckline. The black frames that started making an appearance when she was contesting the Lok Sabha elections were also included in this avatar. Looks like they're here to stay.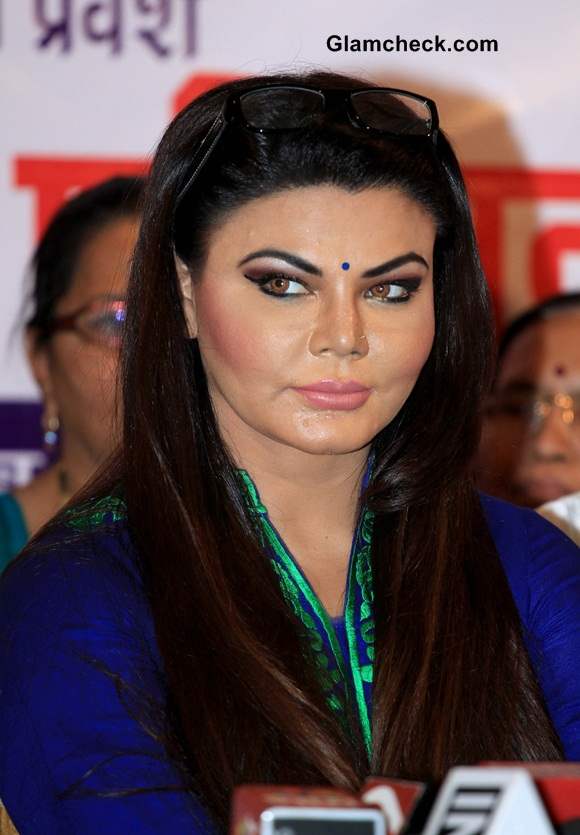 Rakhi Sawant 2014 pics
Rakhi said that her only focus even with this new party would be the same as it was before – to work for the poor and downtrodden. She referred to the failed previous election as a rehearsal and said she now had experience on her side.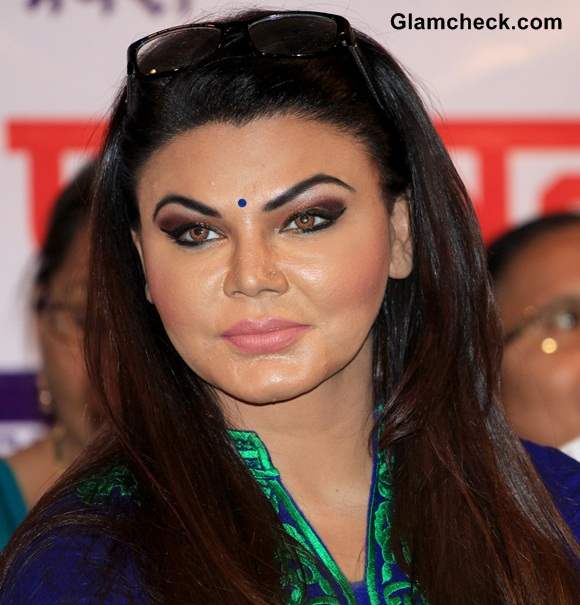 Rakhi Sawant 2014 Pictures
Ramdas said that because Rakhi's face was well-known in villages and cities alike, she would be a great help to their party in the elections. But it isn't just her celebrity status that makes her a good candidate for the RPI, he cleared up, she is also heavily into social work and that combination is what drew the party to her.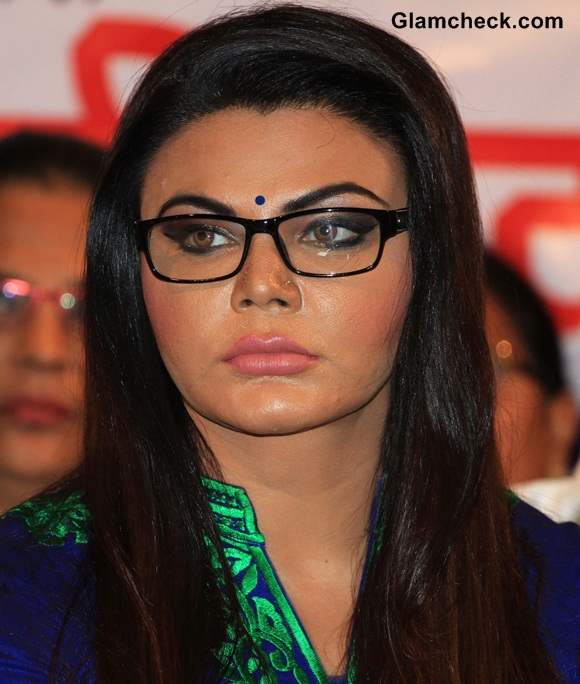 Rakhi Sawant 2014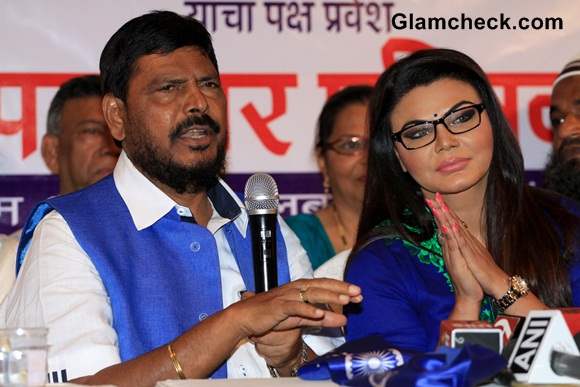 Rakhi Sawant Joins Republican Party of India 2014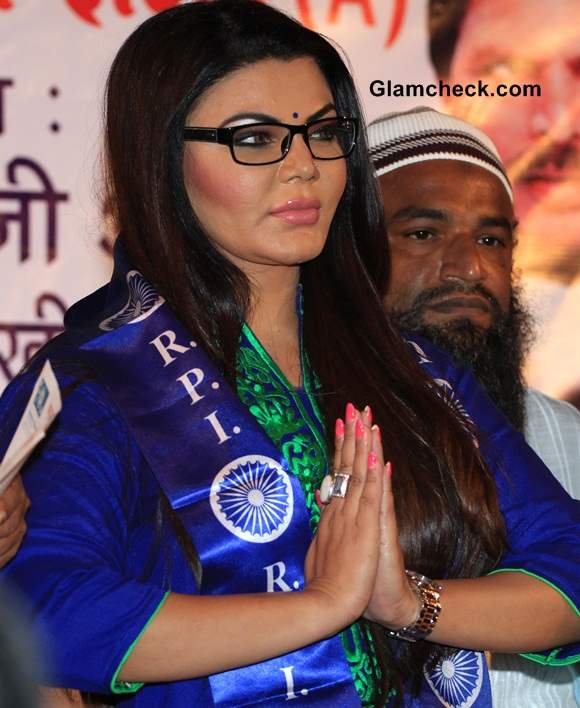 Rakhi Sawant Republican Party of India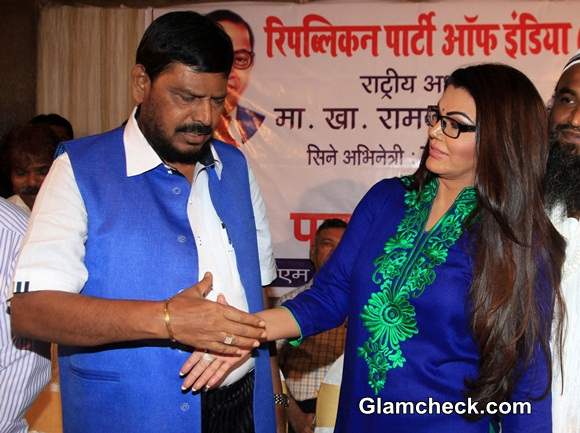 Rakhi Sawant member of Republican Party of India
Solaris Images