Sonam Kapoor took to the ramp twice at the recently-concluded India International Jewellery Week. Once in a Neeta Lulla traditional ensemble and the other in a stunning dress by Rio Tinto as she presented pieces from the Nazraana jewellery line.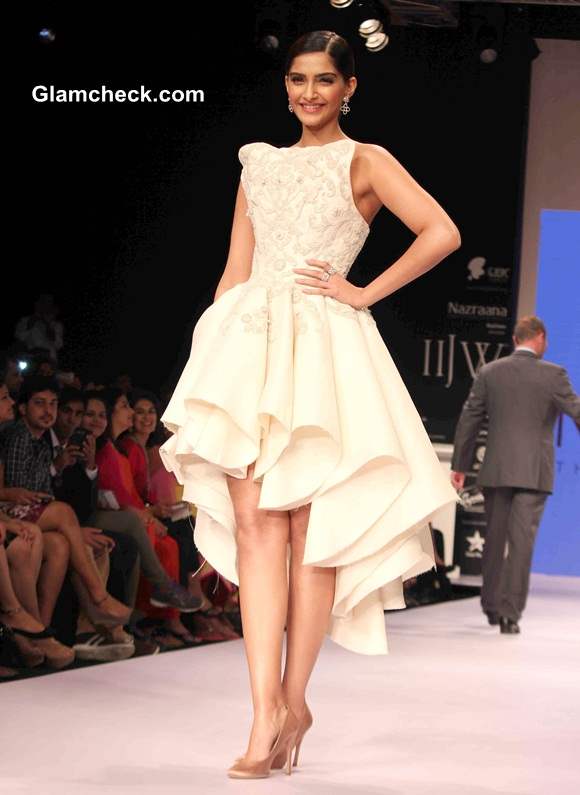 Sonam Kapoor in Rio Tinto at IIJW 2014
The Rio Tinto number was one of the most breath-taking to be presented over all three days. It was strapless, had an asymmetrical pleated skirt and a bodice embellished with pearls and other precious stones.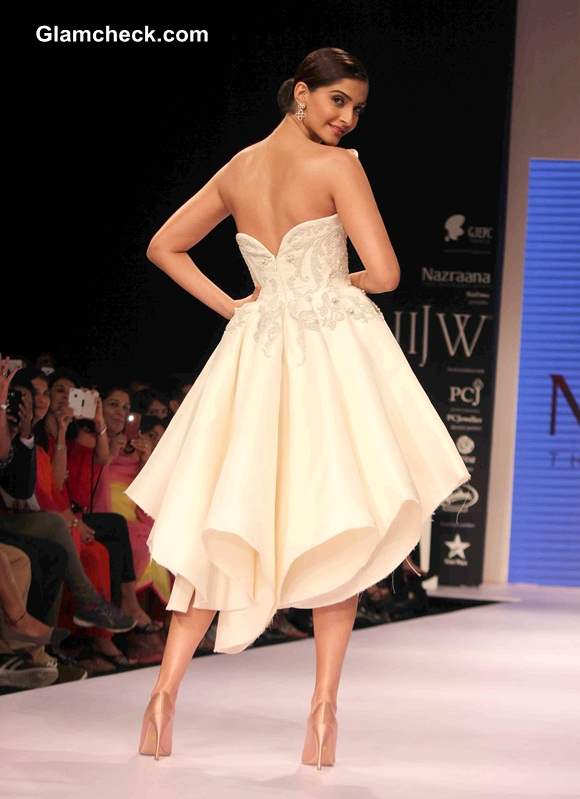 Sonam Kapoor at IIJW 2014 
We fell in love immediately with the metallic light bronze pumps and off-white clutch that accessorized the outfit. And thank god the choice of jewellery was understated – just clover-leaf earrings and three finger rings. Anything more would have seriously ruined everything.
A flawless look!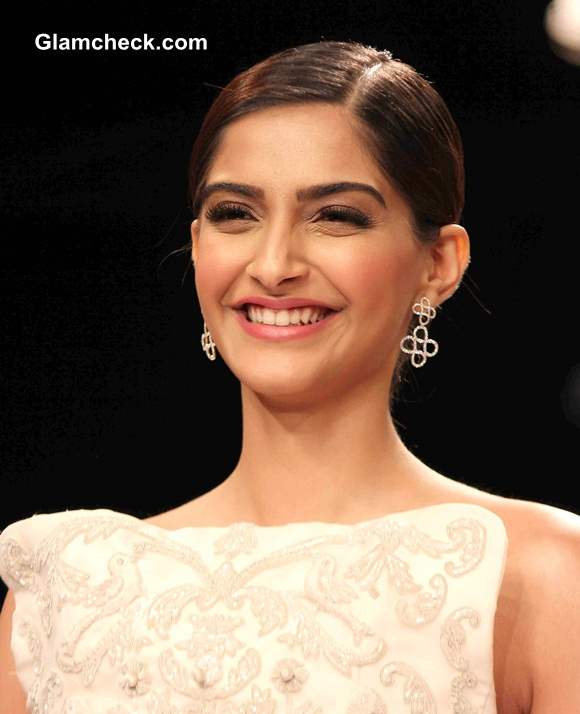 IIJW 2014 Sonam Kapoor Pics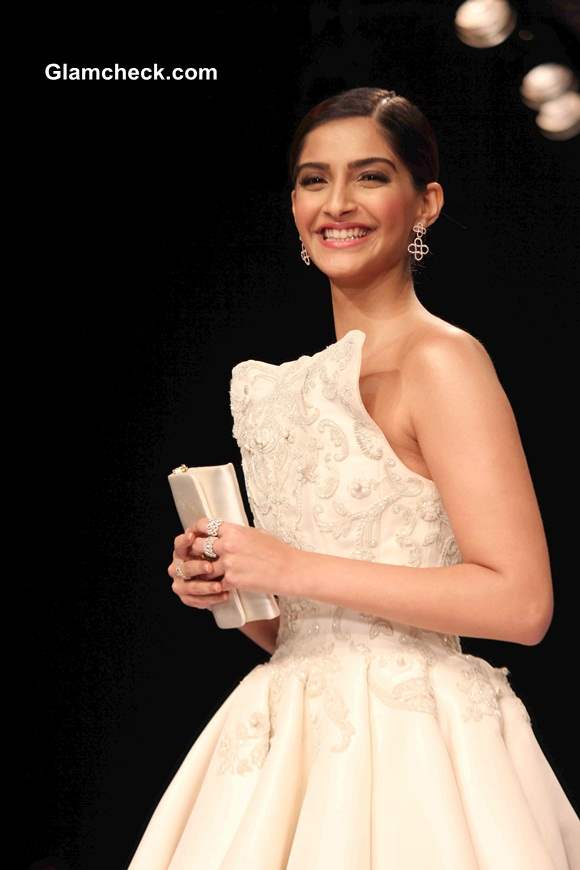 IIJW 2014 Sonam Kapoor pictures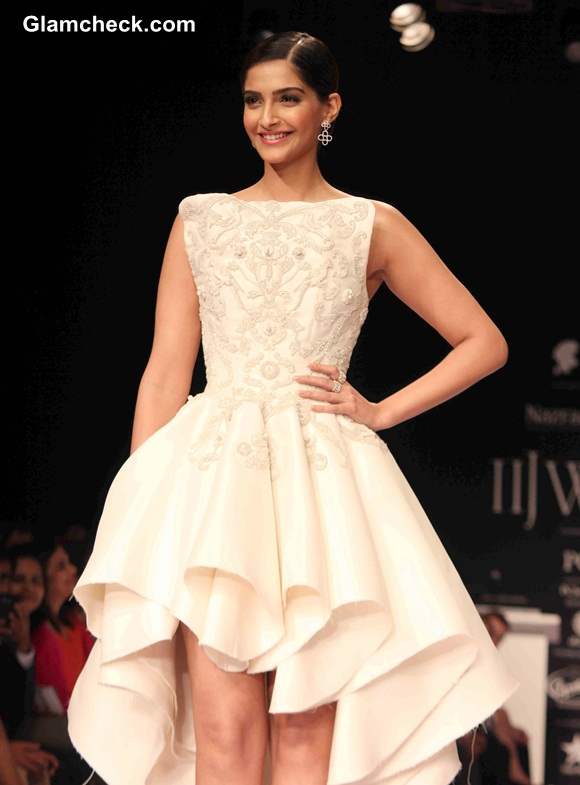 IIJW 2014 Sonam Kapoor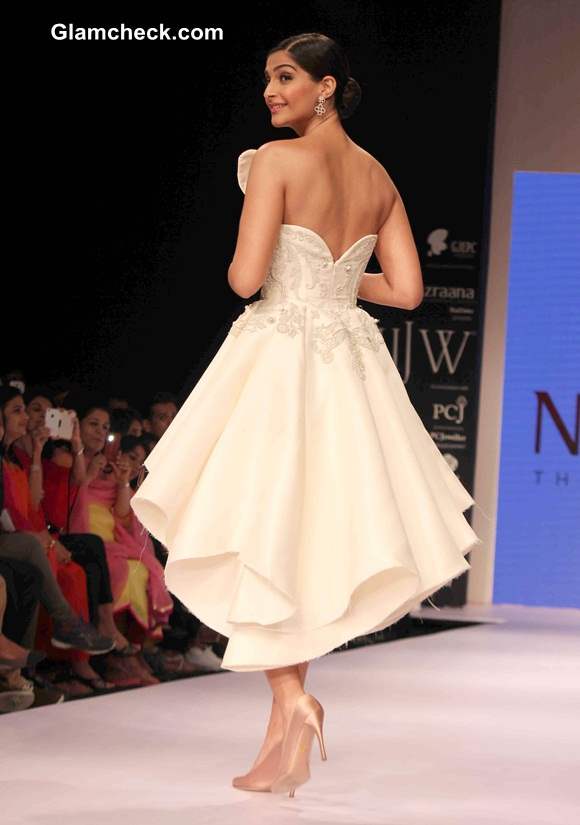 Sonam Kapoor in Rio Tinto  IIJW 2014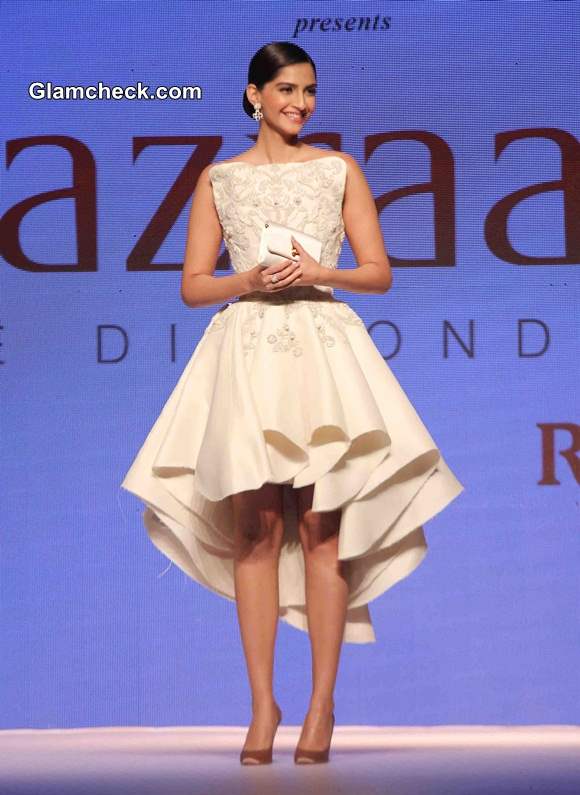 Sonam Kapoor in Rio Tinto dress at IIJW 2014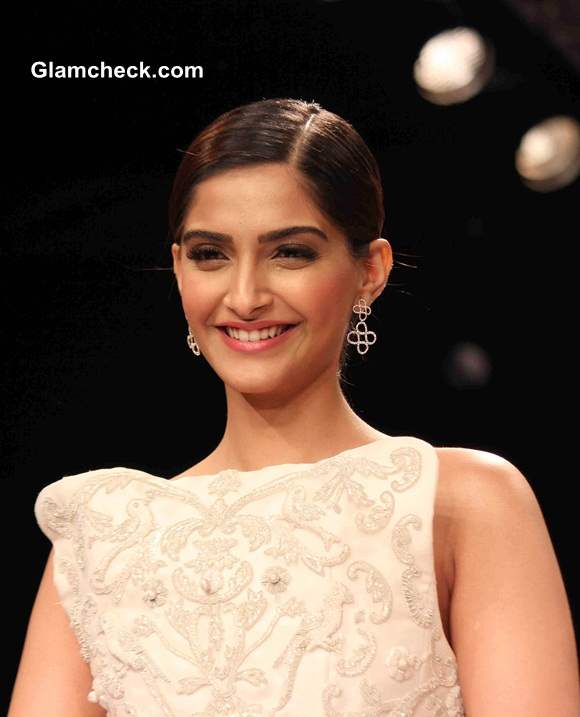 Sonam Kapoor IIJW 2014
Solaris Images