Bollywood actress Shilpa Shetty was spotted looking fabulous as usual as she announced the Goa Wedding Show in Mumbai, India on July 25, 2014.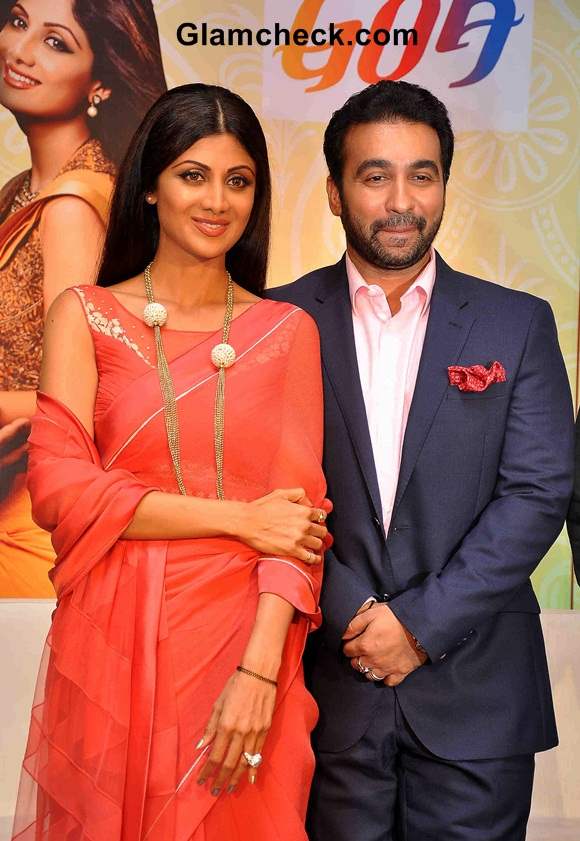 2014 Goa Wedding Show
Her red-orange Tarun Tahiliani sari was a sure hit. It was a graceful, pretty colour and quite contemporary too.
Also contemporary was her slick hair – straightened and left loose from a middle parting. A nice change from her curls which, though we love them, sometimes seem just a tad dated.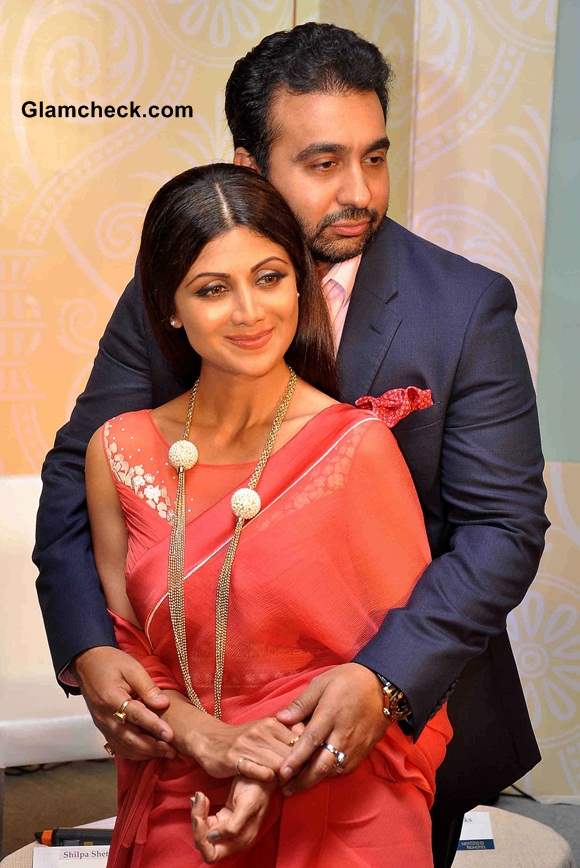 Shilpa Shetty Announces 2014 Goa Wedding Show in Tarun Tahiliani Sari
The leggy beauty rounded out her look with a statement necklace, stud earrings and a statement ring.
Hubby Raj Kundra accompanied her to the event and boy, did he look proud as he constantly turned his gaze her way. Well, we know at least one person agrees that she looked great!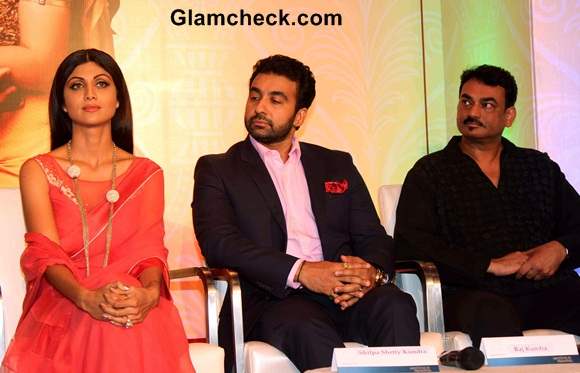 2014 Goa Wedding Show Announcement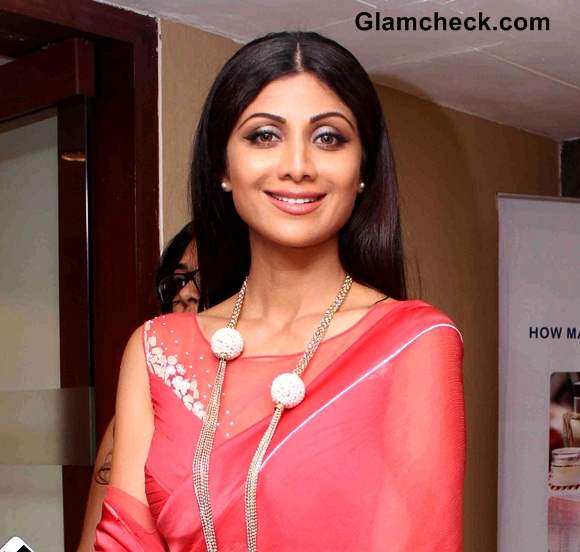 Shilpa Shetty Announces 2014 Goa Wedding Show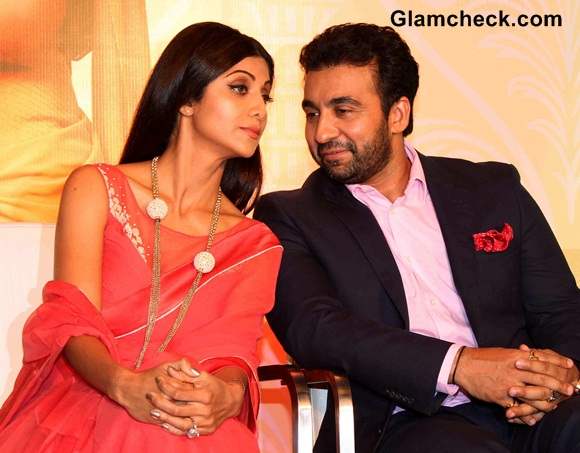 Shilpa Shetty at 2014 Goa Wedding Show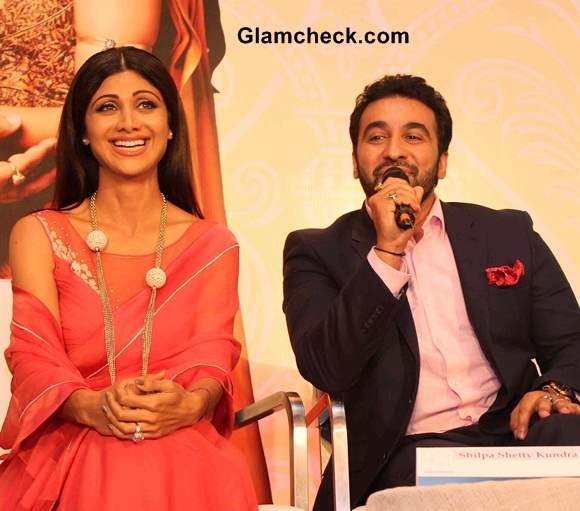 Shilpa Shetty at 2014 Goa Wedding Show Announcement
Solaris Images