Bollywood actress Mugdha Godse was spotted at an on-location shoot of the upcoming film 'Ishq Ne Crazy Kiya Re' in Mumbai, India on August 2, 2014.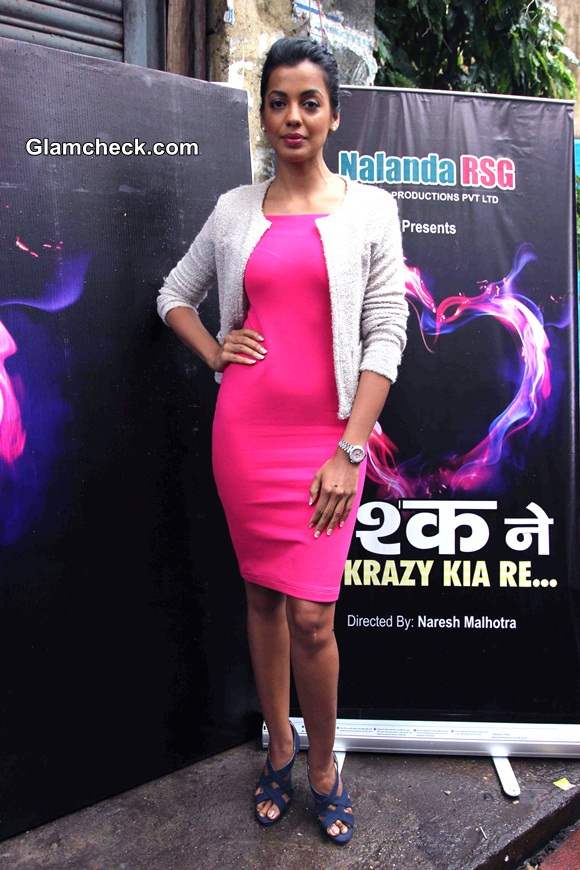 Mugdha Godse in Fuchsia Dress at 'Ishq Ne Crazy Kiya Re' on-location shoot
The dusky beauty was smoking hot in a fuchsia sheath dress, the brighter colour beautifully contrasting and complementing her skin tone and the fit doing wonders for her curves.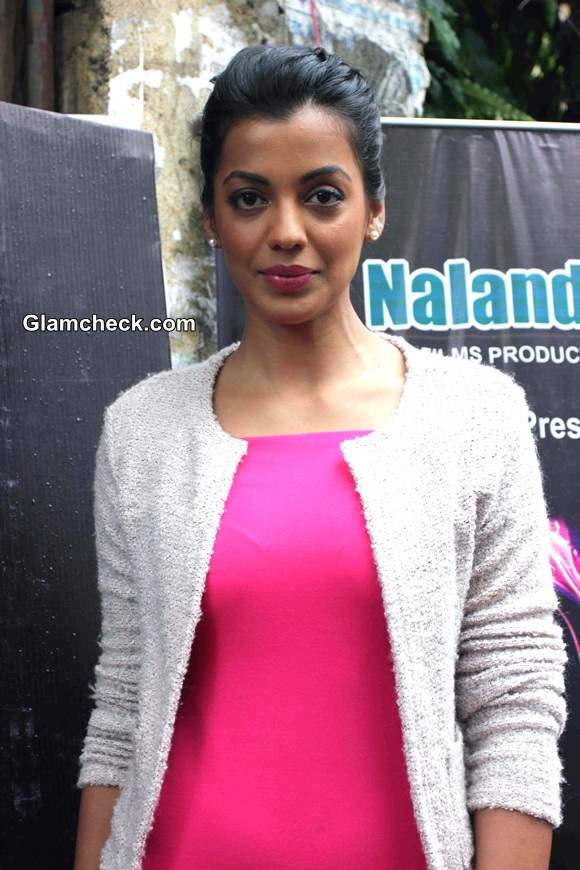 Mugdha Godse in Ishq Ne Crazy Kiya Re
She kept things minimal yet sophisticated in the way of accessories with a silver watch, pearl stud earrings, blue strappy heels and a textured jacket.
A simple updo, fuchsia lippie an defined eyes rounded out her look.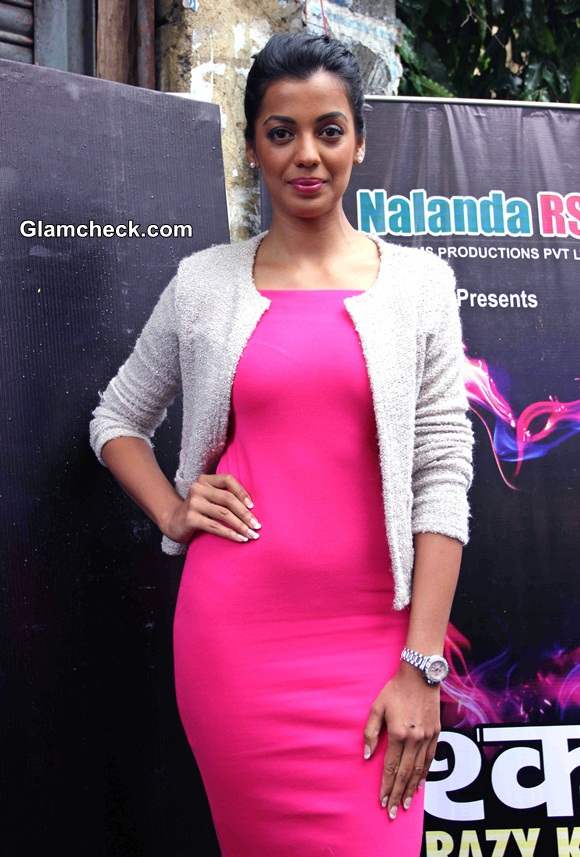 Mugdha Godse in Ishq Ne Crazy Kiya Re movie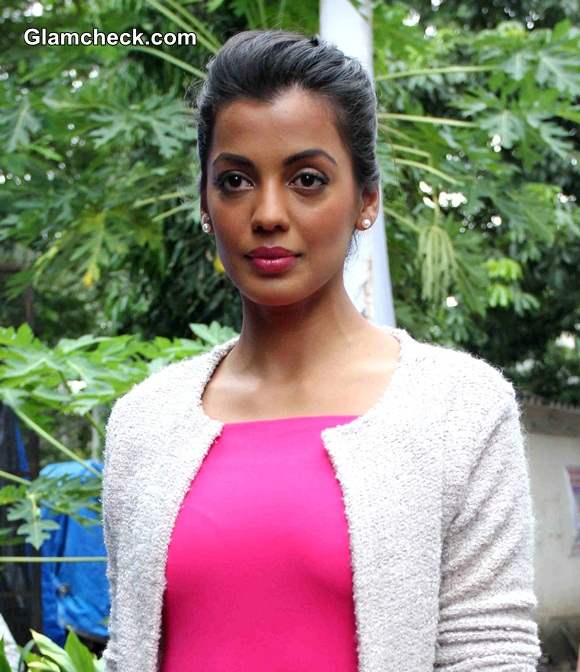 Mugdha Godse 2014 Movie Ishq Ne Crazy Kiya Re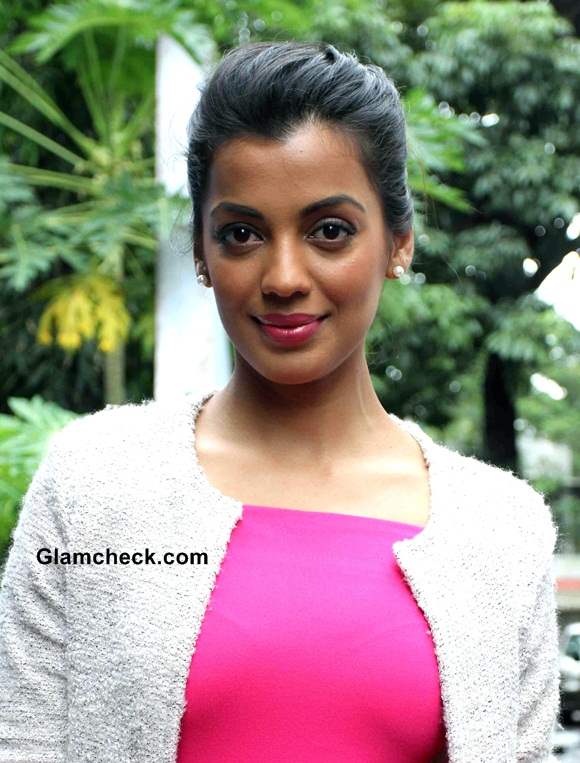 Mugdha Godse 2014
Solaris Images