Bollywood actress Nimrat Kaur launched the DVD of her critically-acclaimed film 'The Lunchbox' in Mumbai, India on August 6, 2014.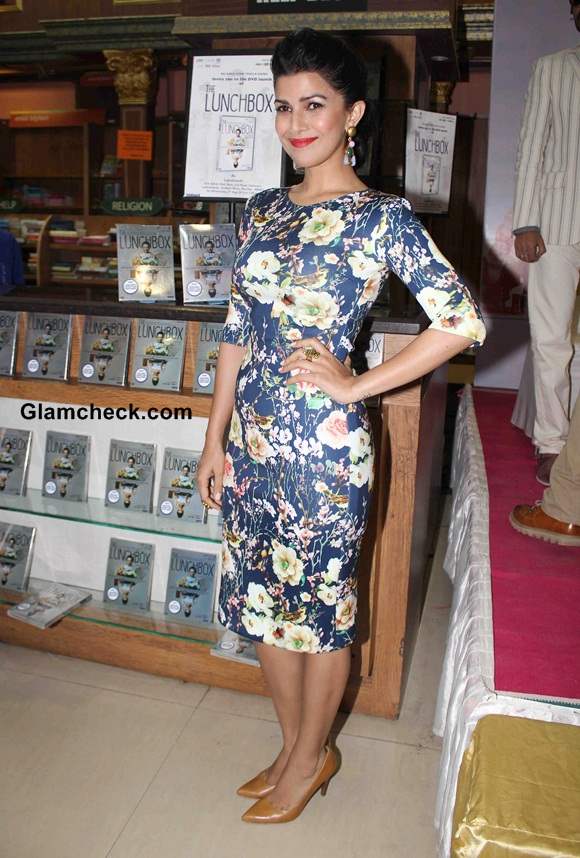 Nimrat Kaur in Nishka Lulla at DVD Launch of 'The Lunchbox'
She looked really pretty and very chic in a blue, floral print dress by Nishka Lulla. It had an international feel to it and you'd hardly have guessed that it was from the designer's collection.
Nimrat accessorized with fun dangle earrings by Valliyan by Nitya and tan pumps. She rounded out her ensemble with a bright red lippie and curly ponytail.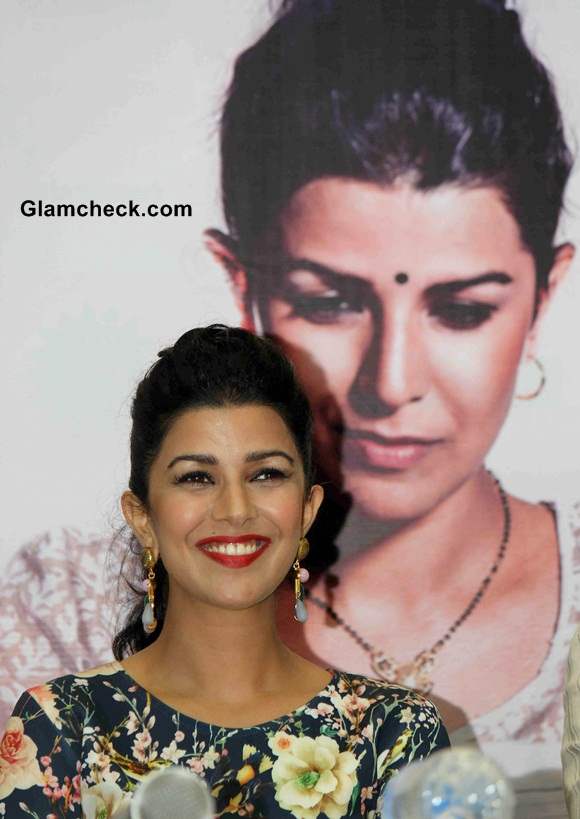 Nimrat Kaur at DVD Launch of The Lunchbox
Also at the DVD launch were the film's other stars – Nawazuddin Siddiqui and Irfan Khan.
Irfan said that what The Lunchbox had done for the Indian art film industry was really amazing because the movie has been viewed at film festivals across the world and captured the attention of the global entertainment industry, thus proving that Indian film itself is maturing and ready for a wider audience than ever before.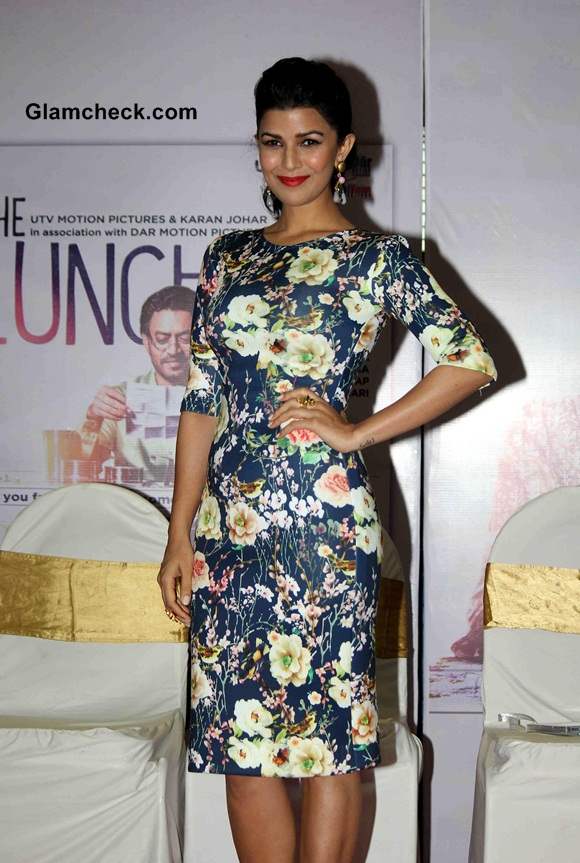 Nimrat Kaur in Nishka Lulla Outfit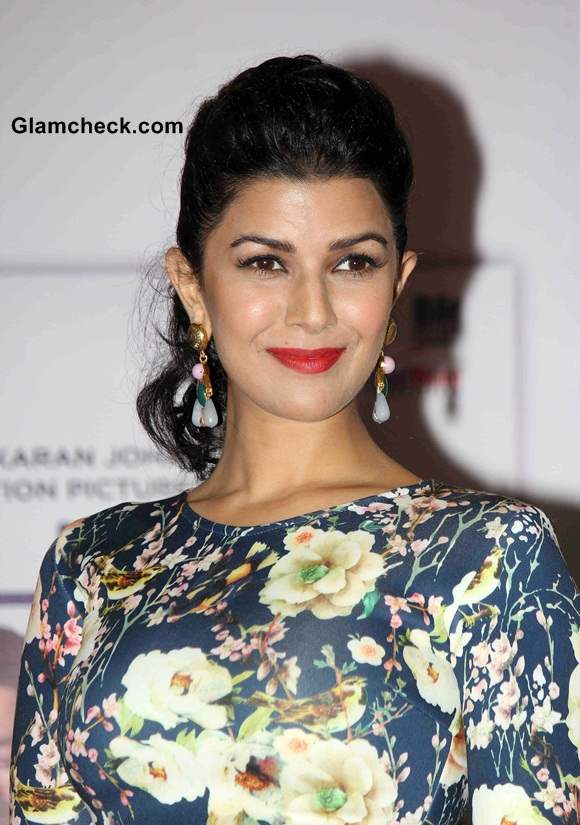 Nimrat Kaur 2014
Solaris Images