Fashion Designer Amit Agarwal is well known for his love for form and clear structured silhouettes. This time he chose to give a tribal spin to his modern yet contemporary designs.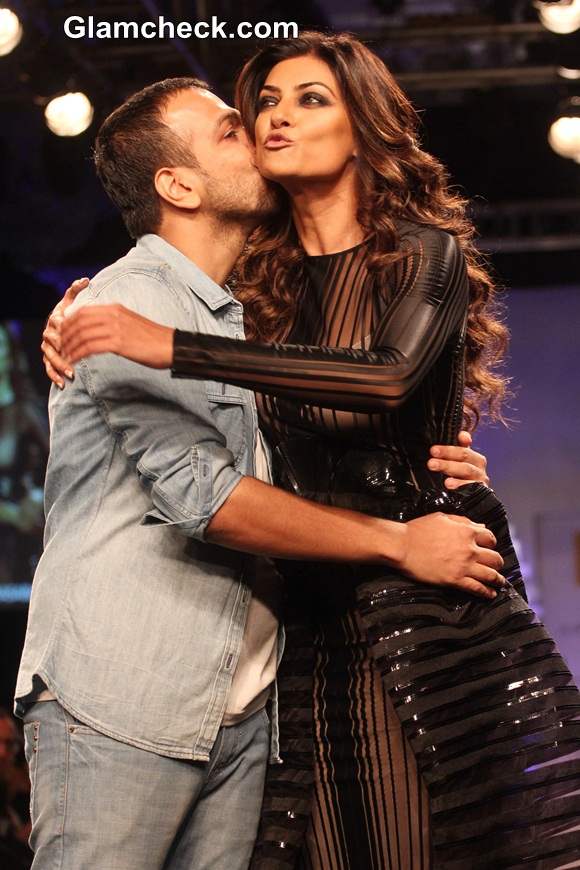 Sushmita Sen showstopper for Amit Agarwal at LFW Winter-Festive 2014
Amit Agarwal couldn't have chosen a better showstopper than the ultra glamorous Sushmita Sen for his edgy collection at the Lakme Fashion Week Winter Festive 2014.
Admitting that she felt sexy wearing the gorgeous dark-hued sheer black gown, she exuded confidence and portrayed, as Amit Agarwal had expected, the woman who lives life on her own terms. With those smokey eyes and perfect curls, she was in every inch a stunner.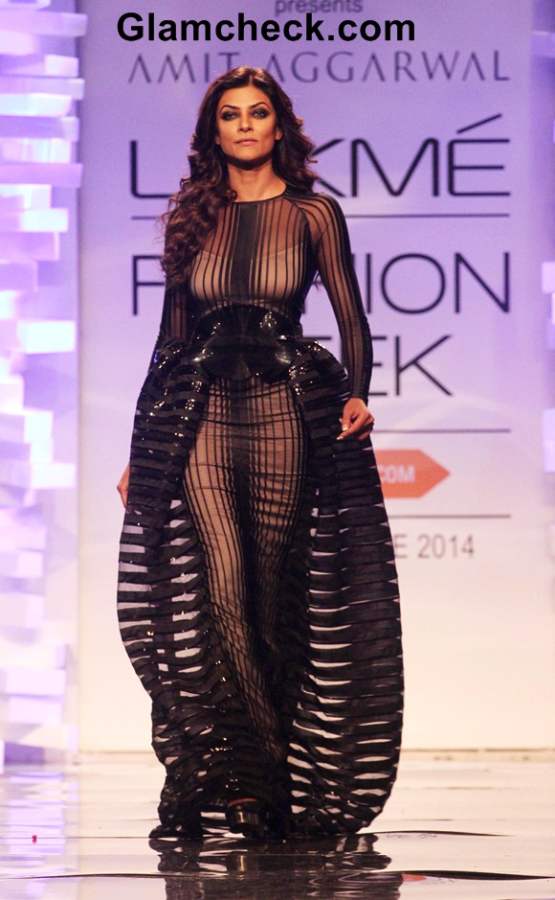 Sushmita Sen for Amit Agarwal at LFW Winter-Festive 2014
The masterpiece garment was given a 3D effect, beautifully created using mesh detailing with the black and see-through stripes.
His stunning collection featured not only interesting saree style gowns, wrap gowns and textured gowns but also fringe burkhas! Amit Agarwal's designs were a beautiful interpretation of Tribal fashion through modern form and structure.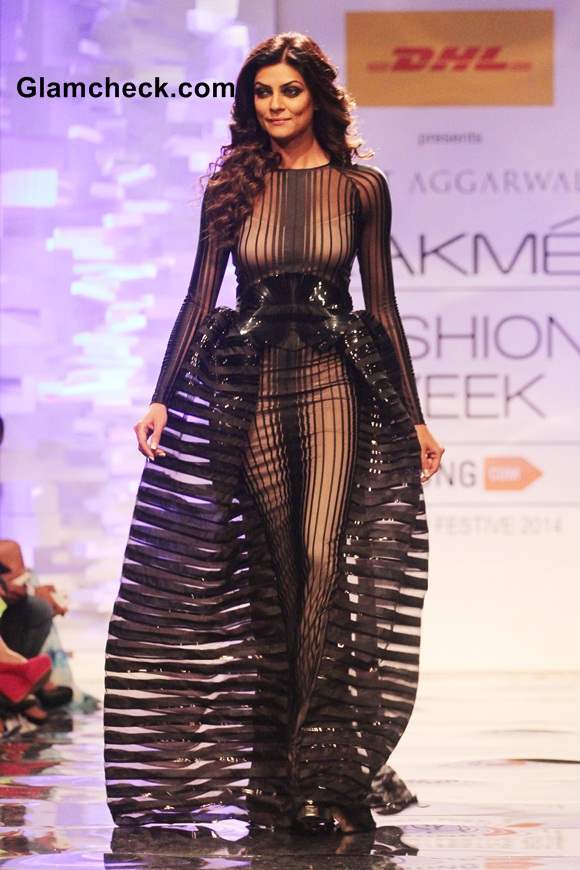 Sushmita Sen showstopper for Amit Agarwal at LFW Winter-Festive 2014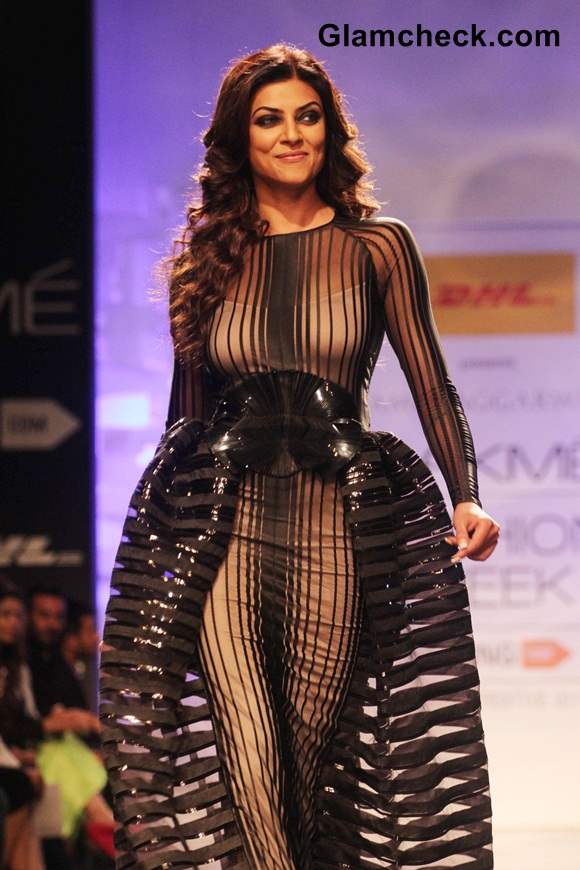 Sushmita Sen for Amit Agarwal at LFW Winter-Festive 2014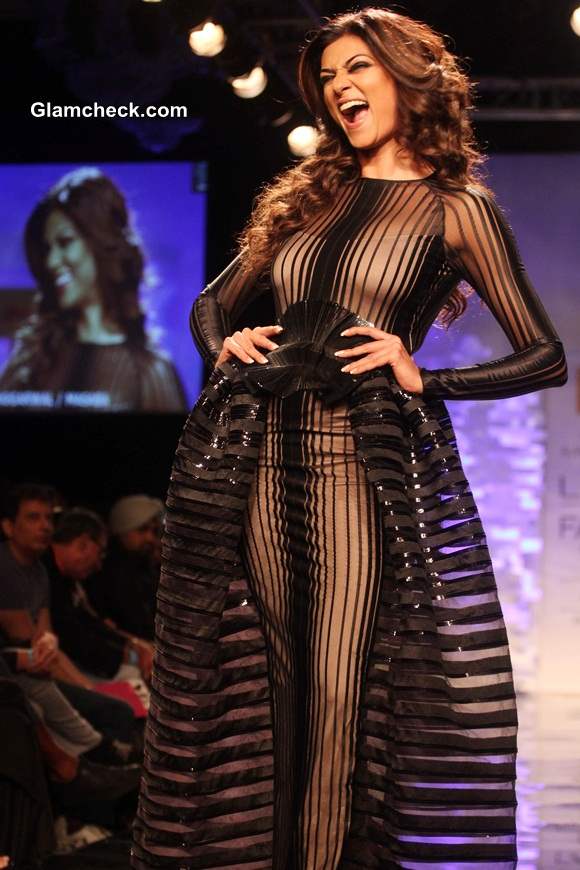 Sushmita Sen at LFW Winter-Festive 2014
LFW Winter-Festive 2014 Sushmita Sen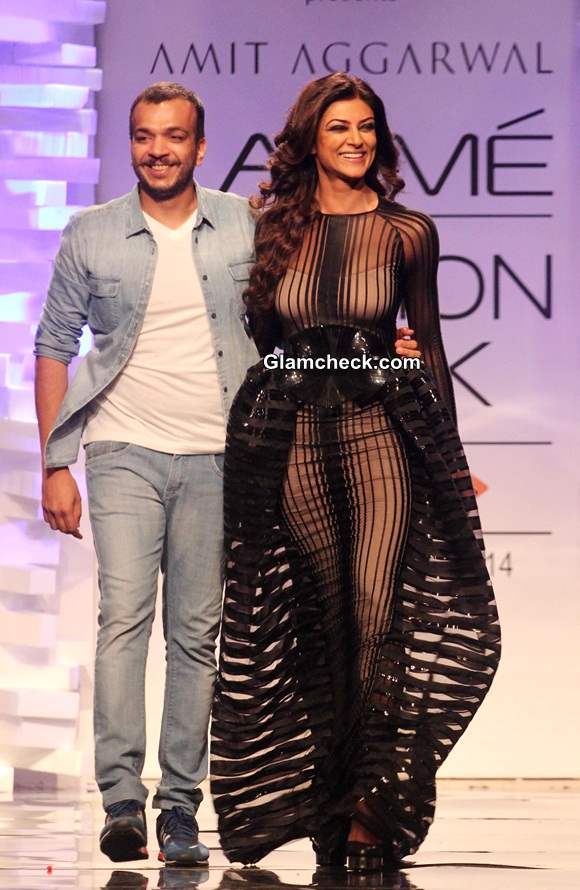 LFW Winter-Festive 2014 Sushmita Sen for Amit Agarwal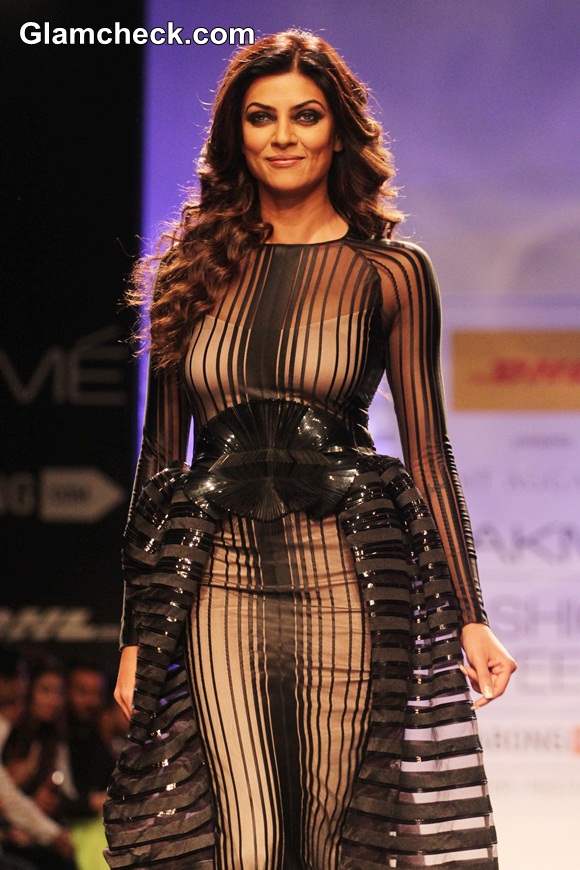 Amit Agarwal LFW Winter-Festive 2014 Sushmita Sen
Solaris Images