Actresses Raveena Tandon, Shweta Tiwari and Ragini Khanna were spotted at the launch of the new Sony Pal serial 'Yeh Pal Hamara Hai' in Mumbai, India on August 21, 2014. All three ladies were dressed in traditional outfits.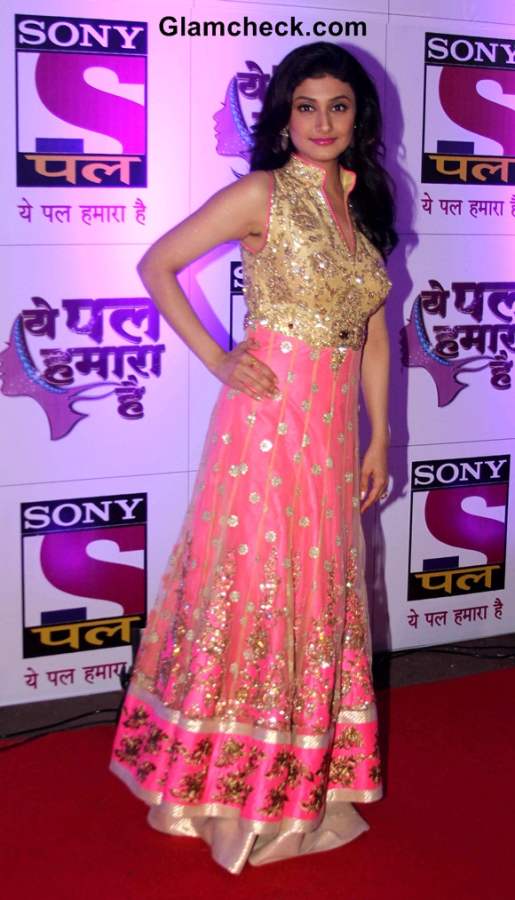 Ragini Khanna in Yeh Pal Hamara Hai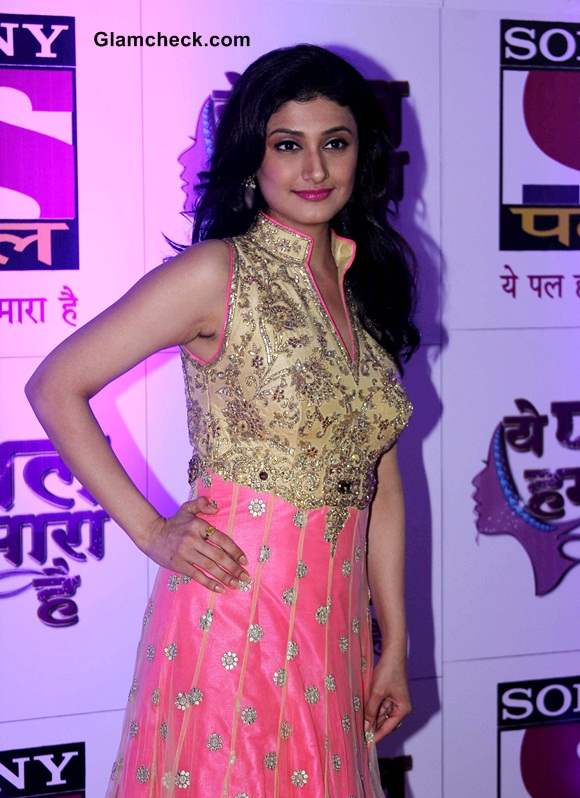 Ragini Khanna in Yeh Pal Hamara Hai serial
Ragini sported a light pink and cream anarkali suit which was generously embellished with gold and silver embroidery and sequins. A dark pink lippie, lined peepers and wavy hair left loose completed her look.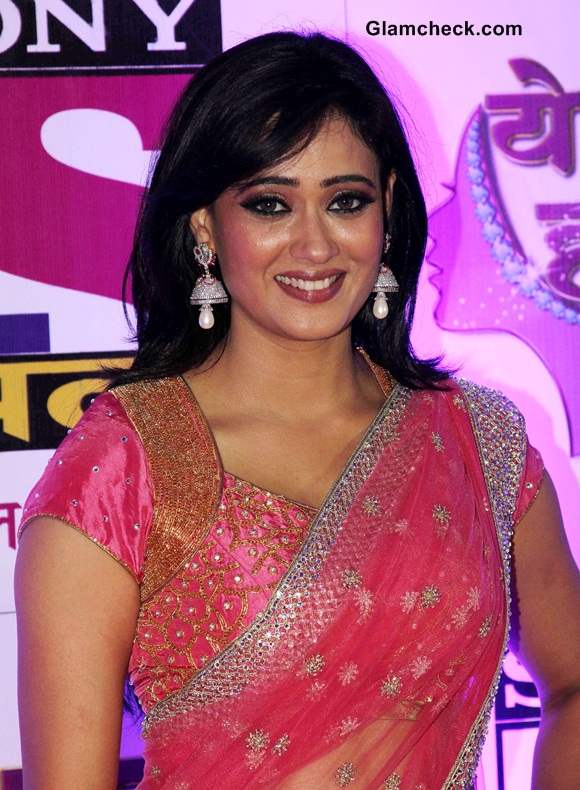 Shweta Tiwari 2014
Shweta was radiant in a pink sari with plenty of silver embroidery. Her blouse was the same pink as her sari but it featured gold embroidery instead. Dazzling silver earrings and matching rings and bangles accessorized the outfit. Her hair was tamed into very gentle waves with the bangs combed over to the side. Very heavy eye makeup and a rose pink lippie rounded out the ensemble.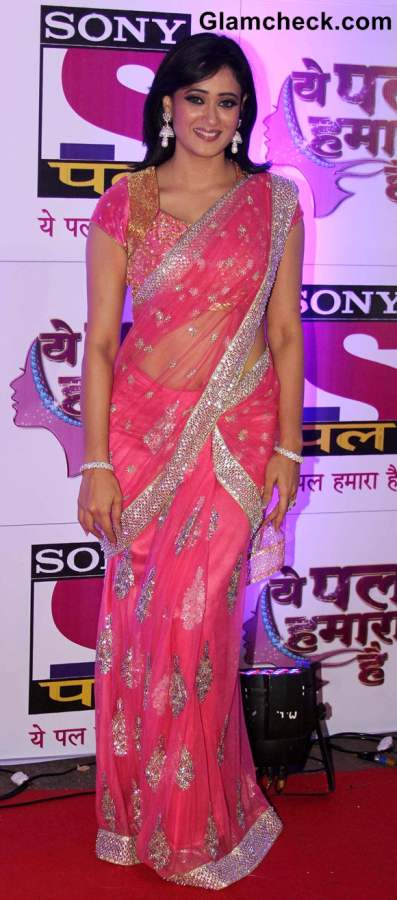 Shweta Tiwari in Yeh Pal Hamara Hai Television serial
Raveena too went the anarkali way sporting a rich blue one with sequins splattered on the bottom half. A glossy pink lippie, pink eye shadow, curly hair and dangle earrings added the finishing touches.
Raveena Tandon in Yeh Pal Hamara Hai serial
Yeh Pal Hamara Hai – a musical extravaganza – will air from September 7, 2014 only on the Sony Pal channel.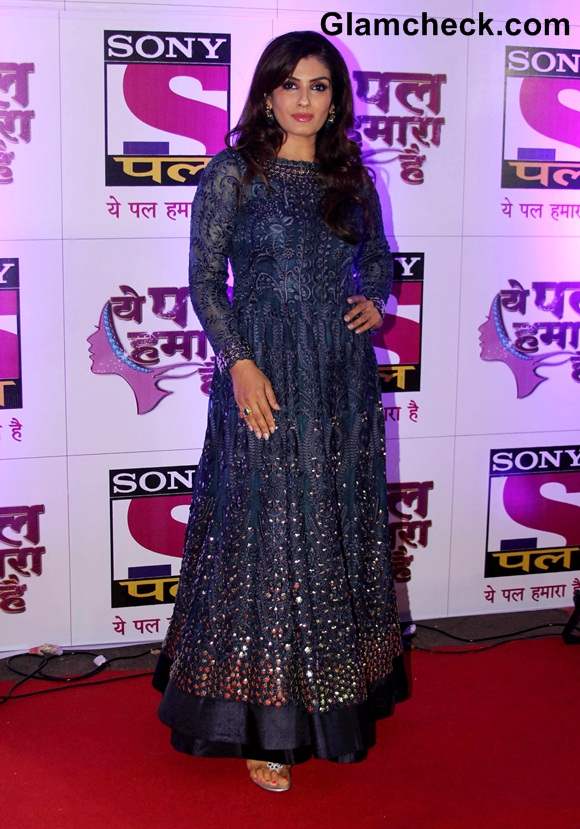 Raveena Tandon in Anarkali suit at Yeh Pal Hamara Hai launch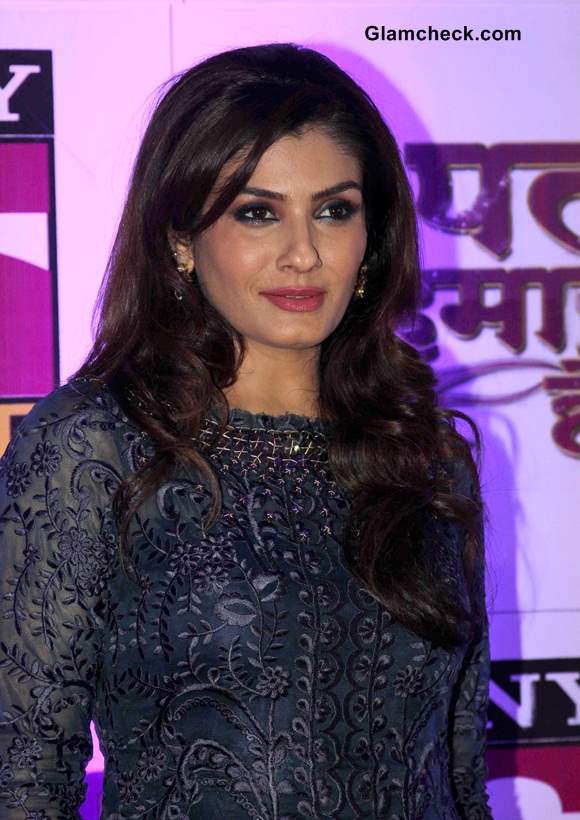 Raveena Tandon 2014 in Anarkali suit at Yeh Pal Hamara Hai launch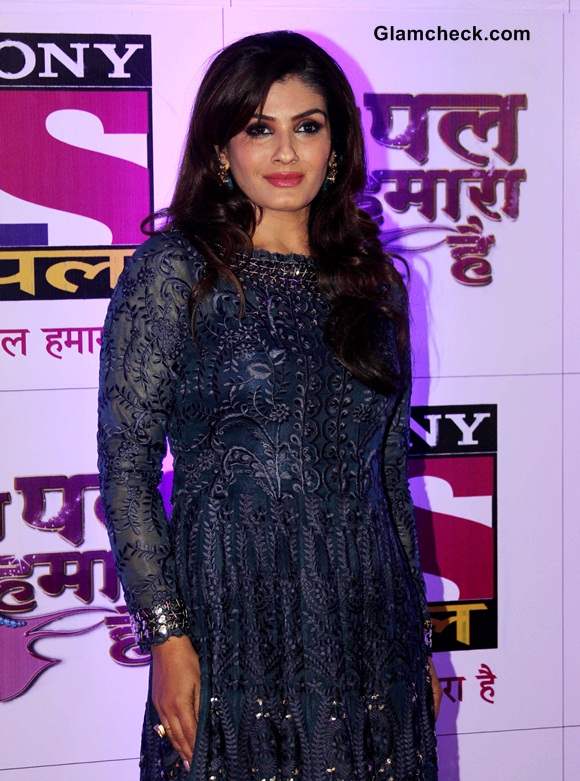 Raveena Tandon 2014
Solaris Images