Bollywood actress Shilpa Shetty made an appearance for the inauguration of 'Anmol Jewellers showroom' to add a dose of celeb glamour to the event.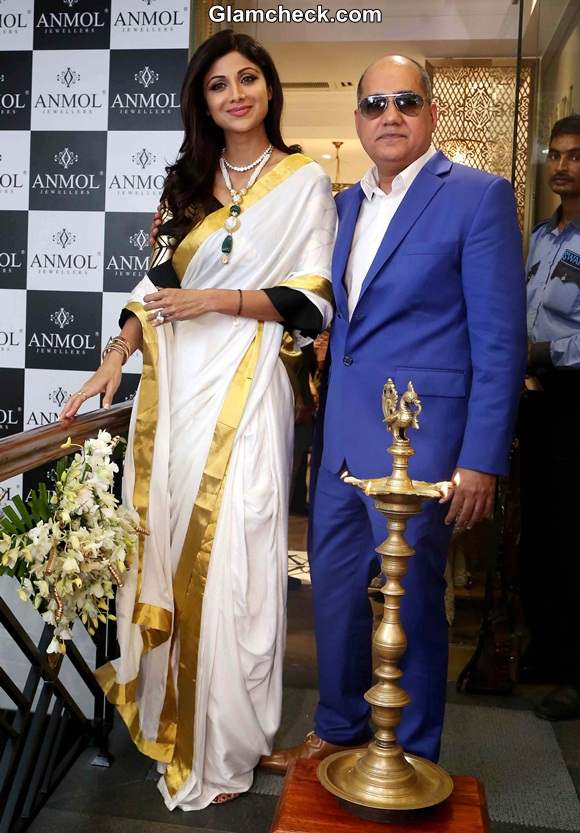 Shilpa Shetty during inauguration of Anmol Jewellers showroom
She chose a classic Kerala Kasavu saree for the event. We love how she's done her make-up with that glamorous winged eyes and glossy-nude lip-color. Her gorgeous hair was let to fall loosely around her shoulders, her straight hair was finished off with delicate wavy curls added towards the end.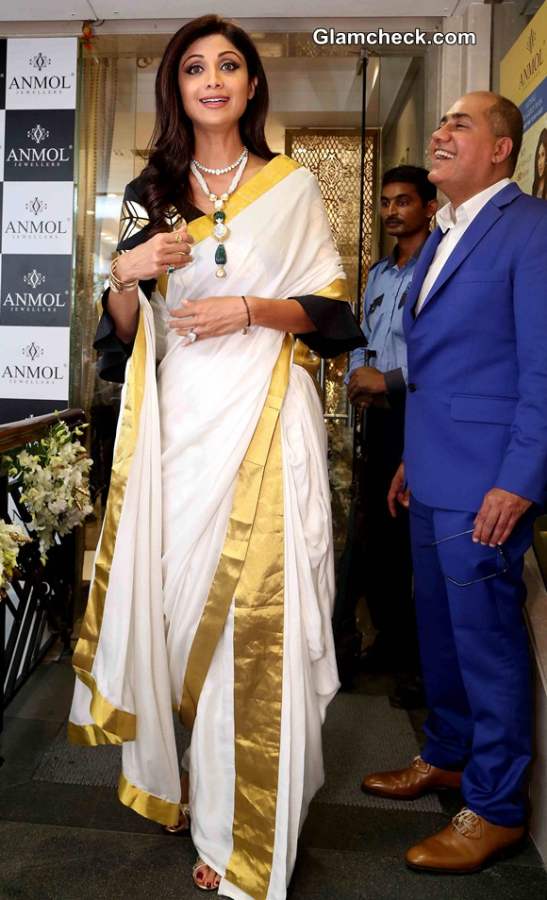 Shilpa Shetty in Kerala saree during the inauguration of Anmol Jewellers showroom in New Delhi
Her choice of accessory , strings of pearls for her neck also beautifully complimented the stark white with gold bordered Kerala saree.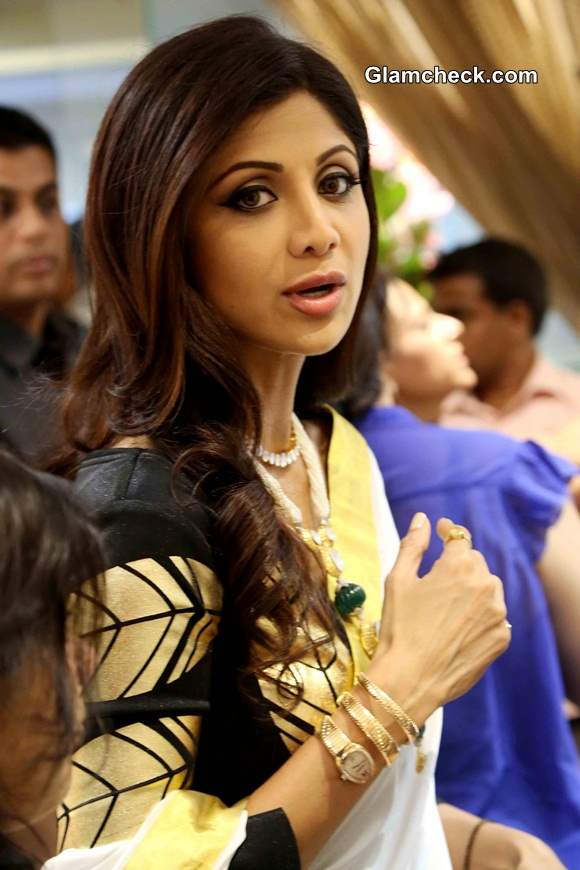 Shilpa Shetty at the inauguration of Anmol Jewellers showroom in New Delhi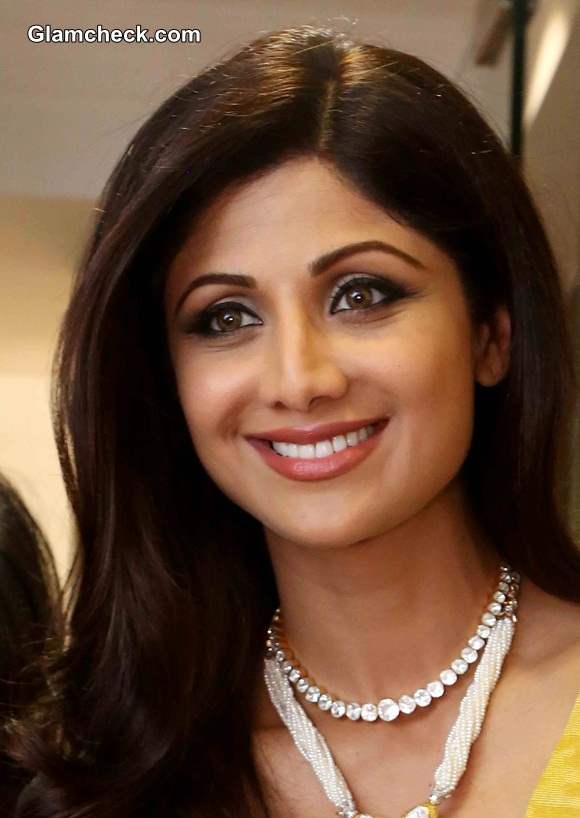 Shilpa Shetty 2014 Pics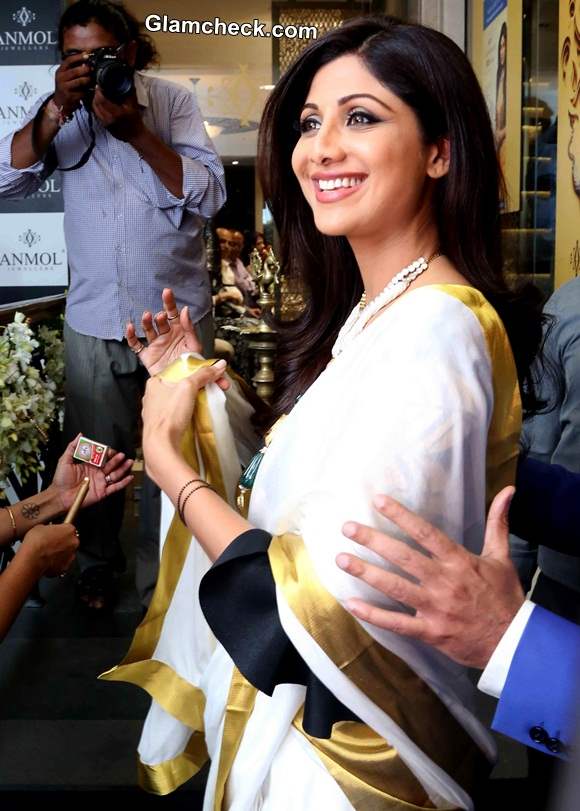 Shilpa Shetty 2014 Pictures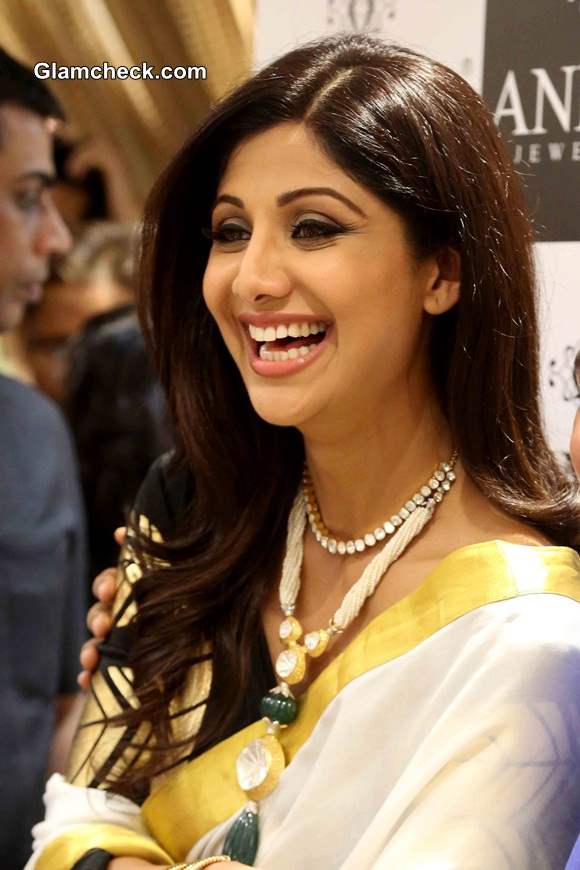 Shilpa Shetty 2014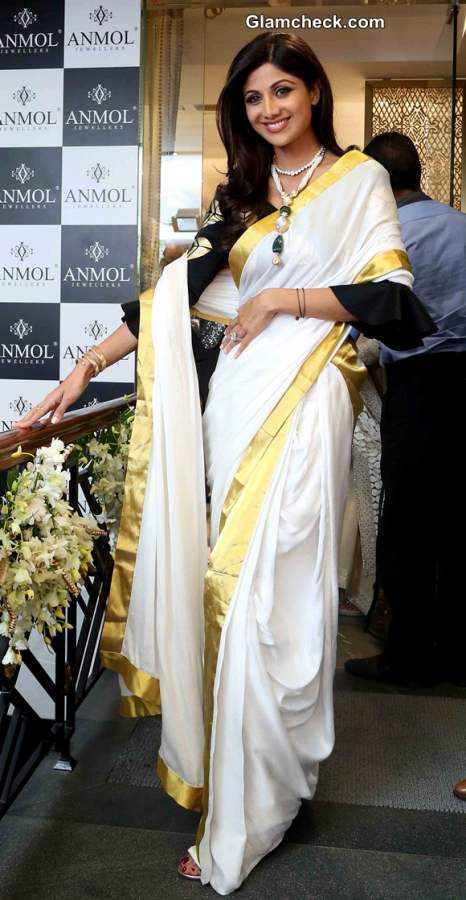 Shilpa Shetty in Kerala saree pics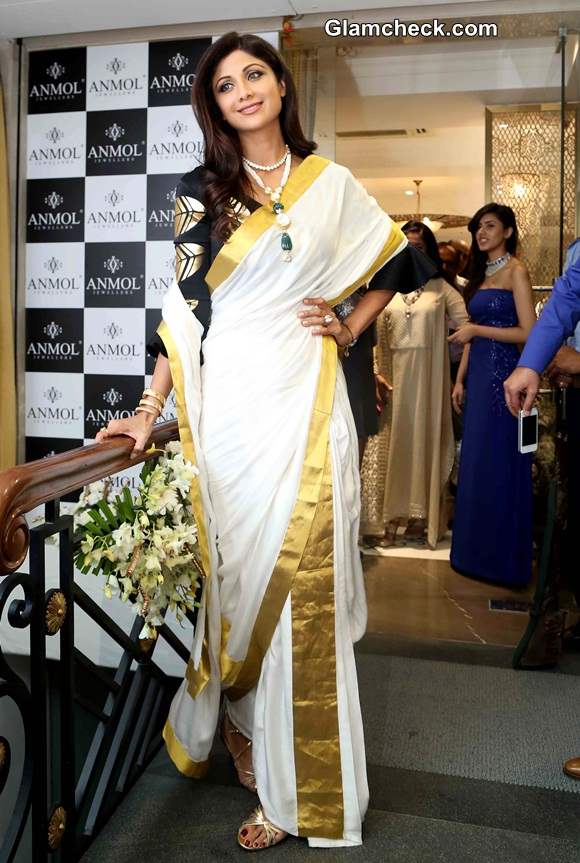 Shilpa Shetty in Kerala saree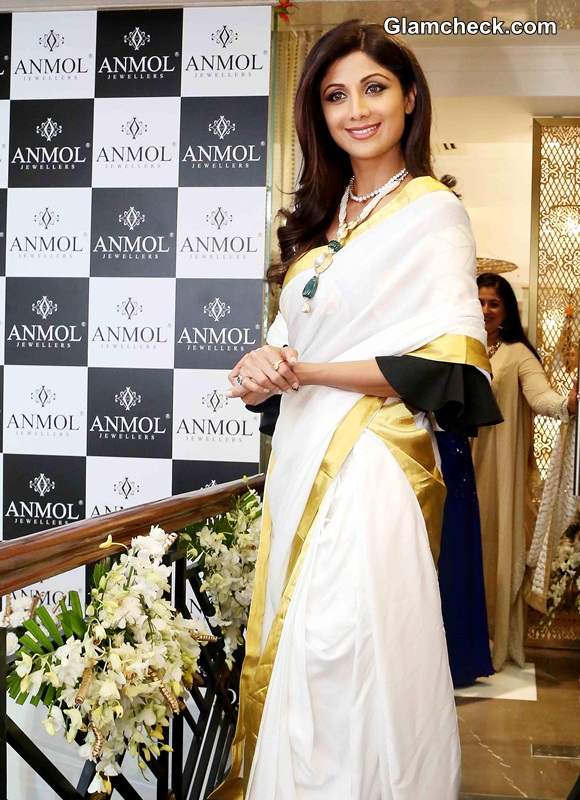 Shilpa Shetty in white gold Kerala saree
Solaris Images