Bollywood actor Sushmita Sen, who is known for her intellect as much as her glamour quotient, made an appearance for a discussion on genetic based Anti-Ageing Solution with well known skin specialist Dr. Shrilata Suresh Trasi. The event took place at La Piel Dr Trasi's clinic in Mumbai on 29th October, 2014.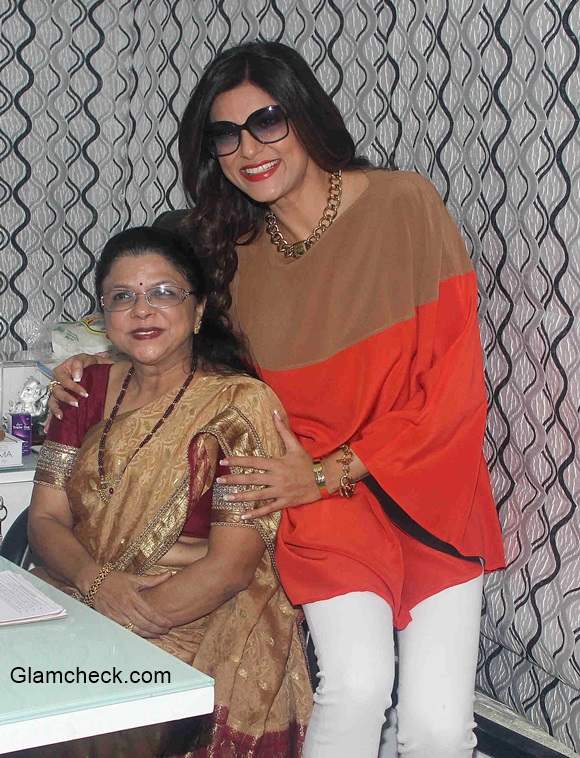 Sushmita Sen discusses Genetic based Anti- Ageing Solution with Dr Shrilata Suresh Trasi
Sushmita Sen manages to give us a fashion high every once in a while. For the occasion, she wore a poncho style top in beige and orange. She paired it with white skin tight trousers and beige pumps. We think she managed to carry off the look quite well and in style.
What do you think; did Sushmita go fab or drab?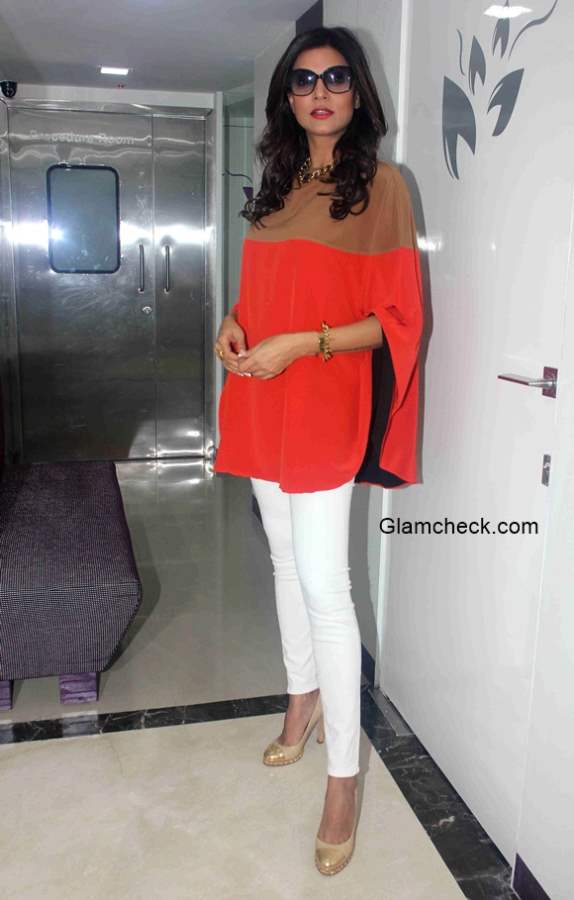 Sushmita Sen 2014 Pics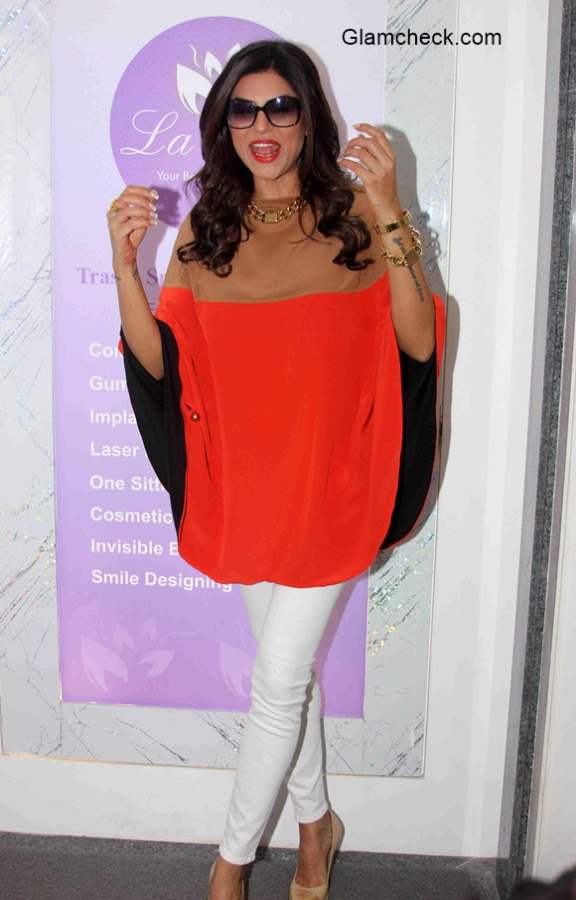 Sushmita Sen 2014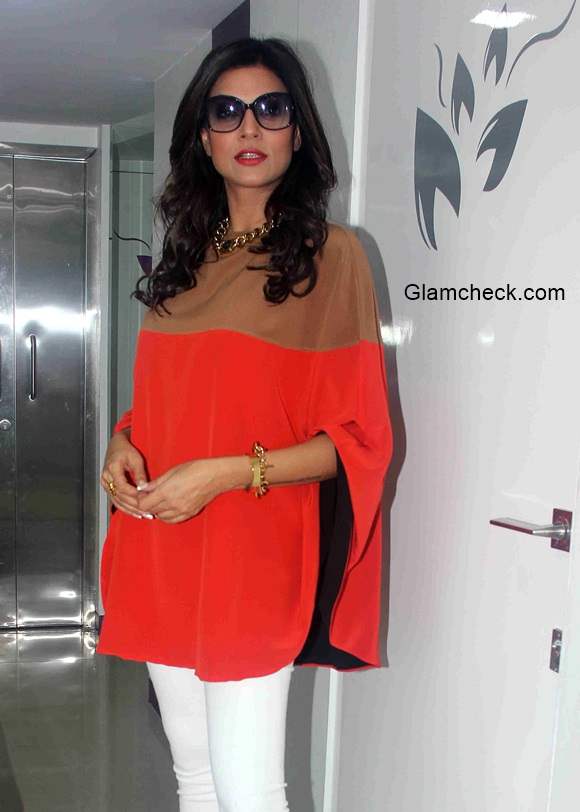 Sushmita Sen Style 2014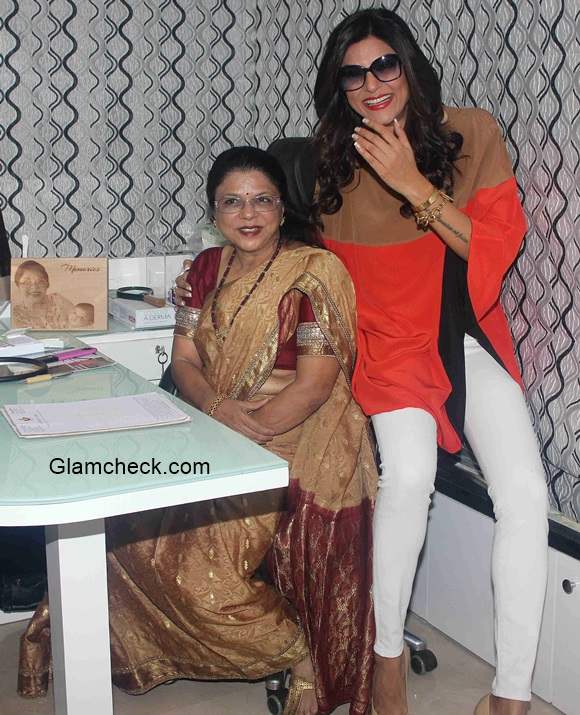 Sushmita Sen with Dr Shrilata Suresh Trasi
Solaris Images