An evening high on glitz, glamour and fashion, when celebs put their best foot forward to impress the fashion police; yes! It is time for the Hello! Hall of Fame Awards 2014.
In our list of the best dressed celebs who rocked the red carpet at the Hello! Hall of Fame Awards held in Mumbai, 9th November 2014 is the ultra glamorous Kareena Kapoor Khan.
A shimmering navy blue gown from Andrew GN's Pre Fall 2014 collection complimented by Valentino clutch and jewelleries from Gehna, Kareena definitely knows how to dazzle at the red carpet.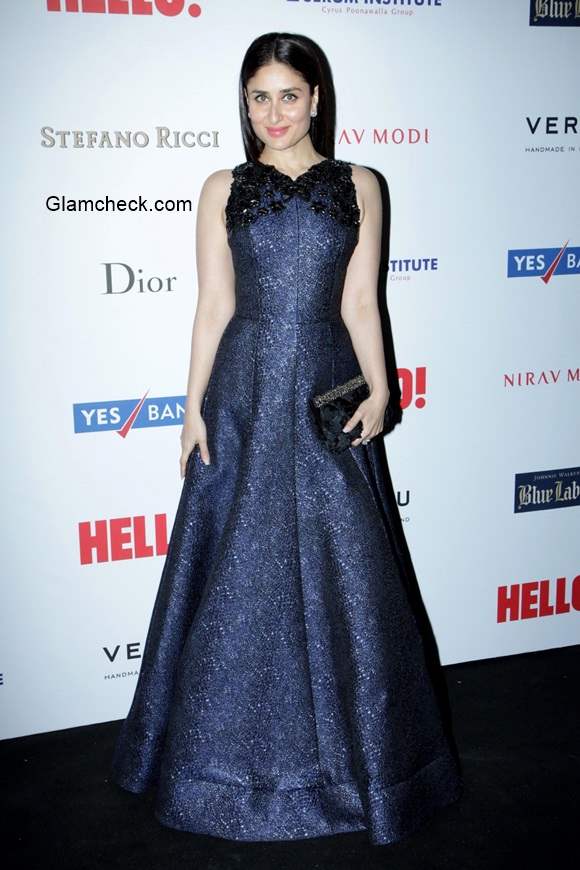 Kareena Kapoor Khan in Andrew GN gown during the HELLO Hall of fame awards 2014
We so love the elegant sleek centre parted hair and the minimal make-up, Kareena hit all the right notes with her look.
It's not surprising that she walked off 'Glamour Icon of the Year Award'; we would say she deserves it.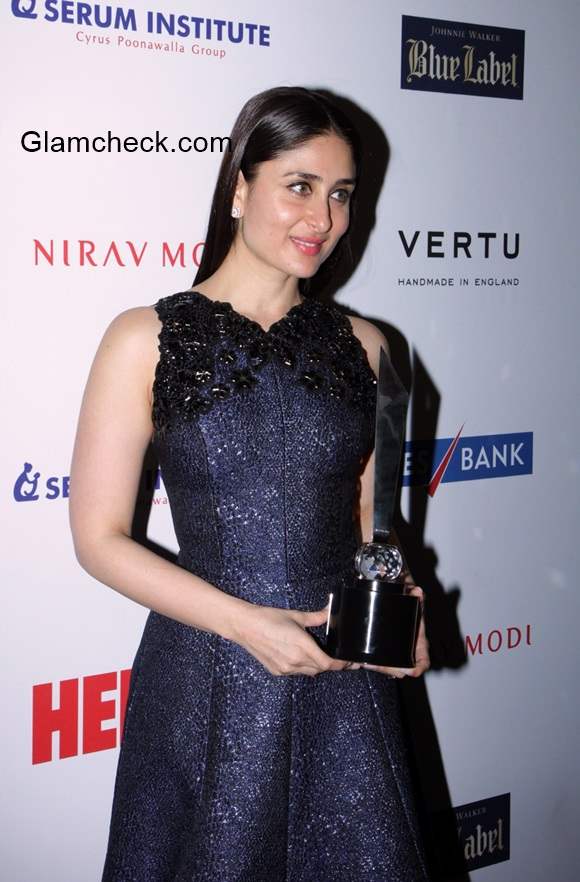 Kareena Kapoor at HELLO Hall of fame awards 2014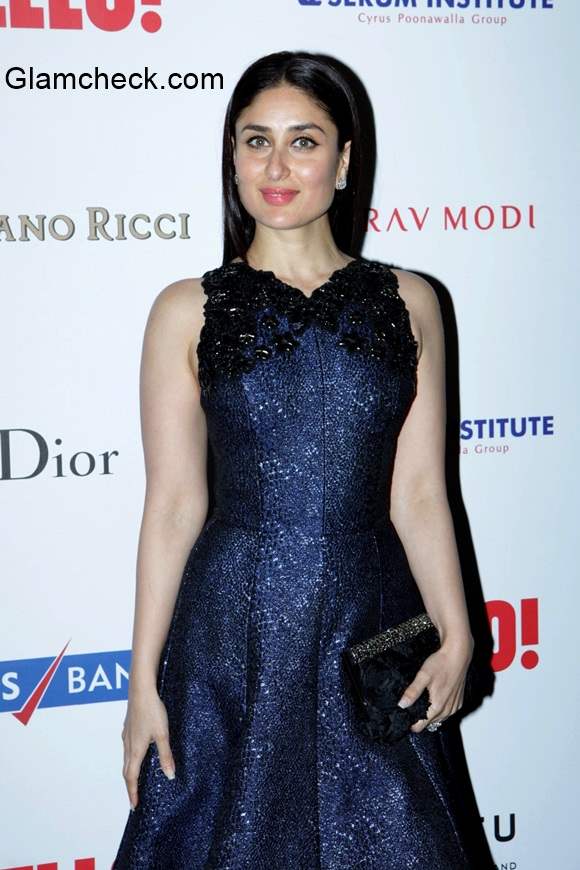 Kareena Kapoor Khan in Andrew GN gown at HELLO Hall of fame awards 2014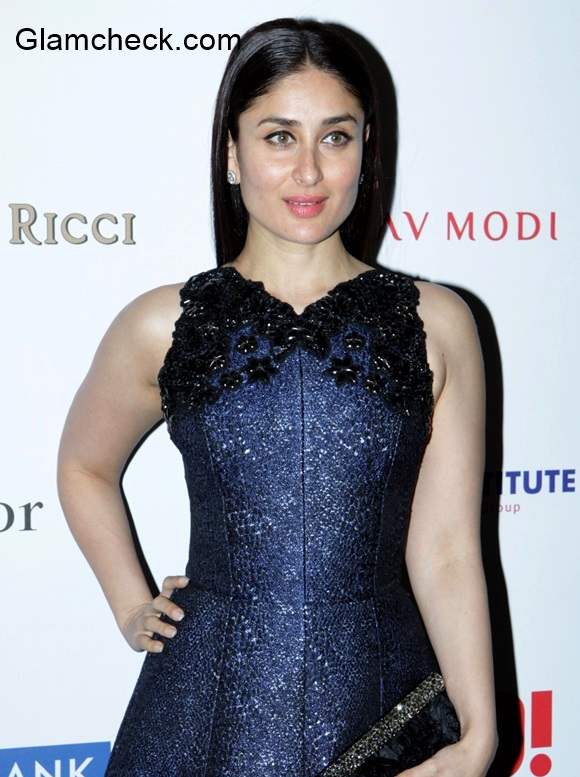 Kareena Kapoor 2014 HELLO Hall of fame awards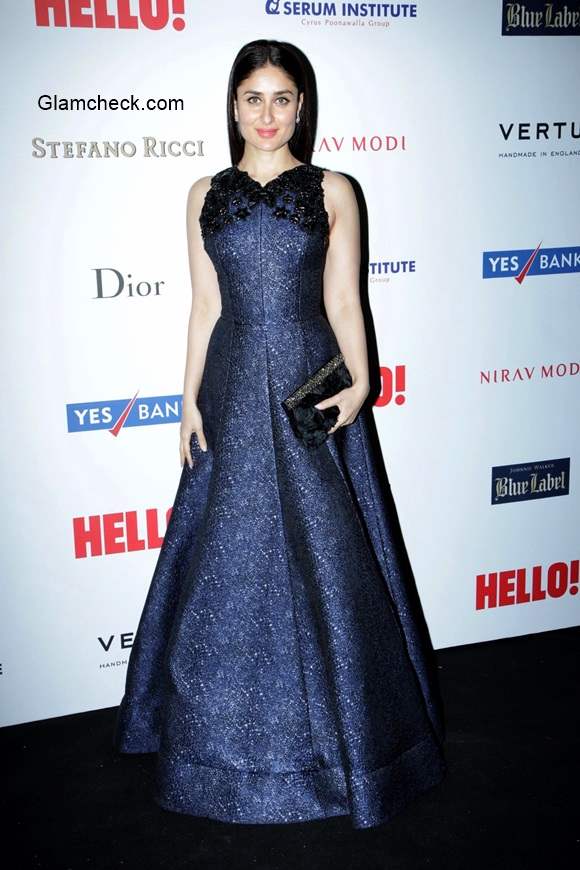 Kareena Kapoor Gown at HELLO Hall of fame awards 2014
Solaris Images