Known to be the icons of health and fitness, they have always come forth to encourage healthy living and lifestyle. It was now time for them to give the green signal for the launch of the 3rd SBI Pinkathon which as we all know, is a marathon running event with an endeavour to fight cancer and encourage active lifestyle.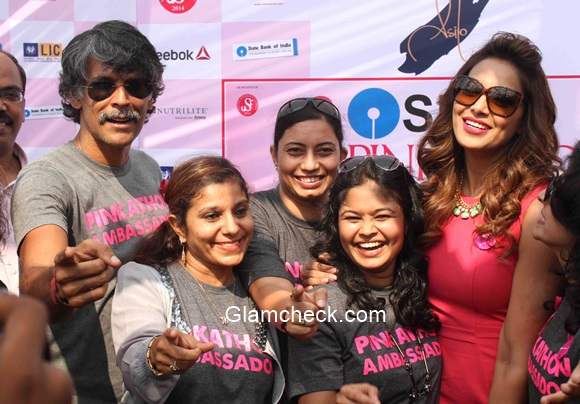 Milind Soman and Bipasha Basu announces the 3rd edition of Pinkathon in Mumbai
The brand ambassador of Pinkathon is himself a fitness enthusiast, a popular barefoot runner, actor and one of India's most sought after super model. Yes, we are talking about none other than Milind Soman. He along with fellow model and Bollywood actress, Bipasha Basu announced the 3rd edition of Pinkathon in Mumbai on November 25, 2014.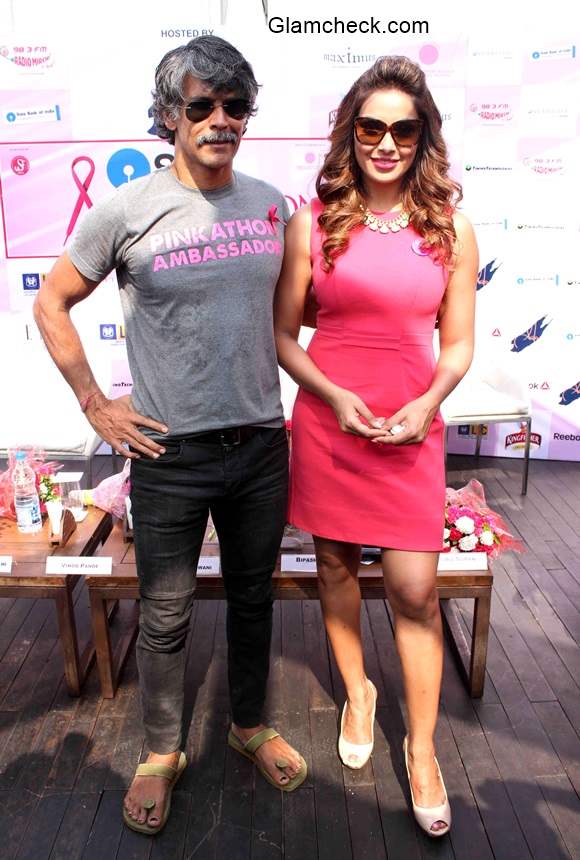 Milind Soman and Bipasha Basu announce the 3rd edition of Pinkathon in Mumbai
With his grey Pinkathon ambassador T-shirt and Pink Ribbon screaming out loud his support for the cancer awareness initiative, Milind Soman kick started the launch event in Mumbai. He paired the grey shirt with black jeans and sandal slippers. Looking gorgeous as always, Milind Soman is definitely on our hot favourite list of men who make Grey the new Black!
Speaking during the event, Milind said that Pinkathon is beyond just a marathon; it is a run for a noble cause and is now becoming a national movement. He also expressed his gratitude towards Bipasha Basu who has lent her support to the cause for the third time.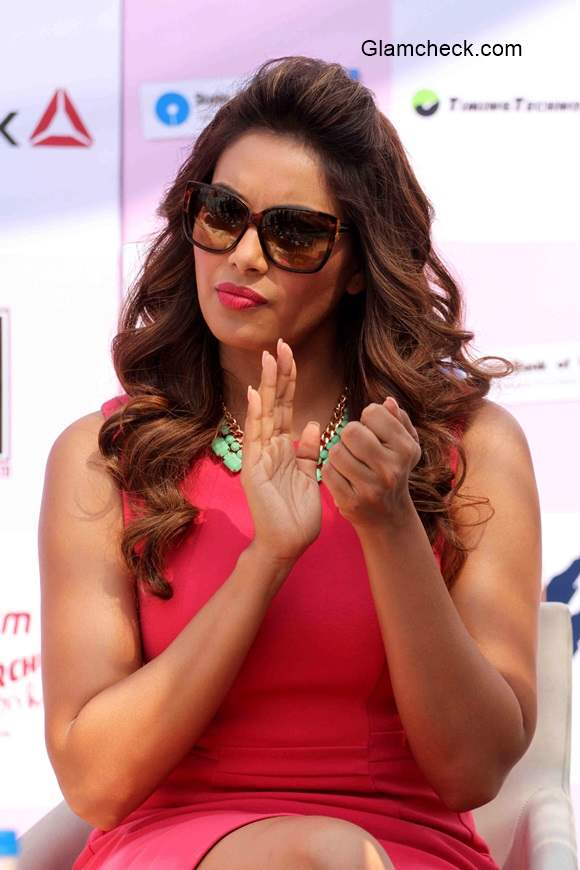 Bipasha Basu 2014 the 3rd edition of Pinkathon in Mumbai
Bipasha Basu came out in support of the campaign dressed in a pretty pink dress which she paired with a Lila necklace from The Trunk Label styled by her. During the event, she expressed how she believed Pinkathon to be a platform for women to come forth, speak up about their fight with cancer and show the world that they are winners even during the toughest phase of their lives. She urged women to participate in the running event and make Milind's noble endeavour a success.
Pinkathon 2014 will take place in Mumbai on 14th December, 2014 after having received huge support in Bengaluru, Chennai, Delhi, Ahmedabad and Pune.
We give them our best wishes for their noble initiative.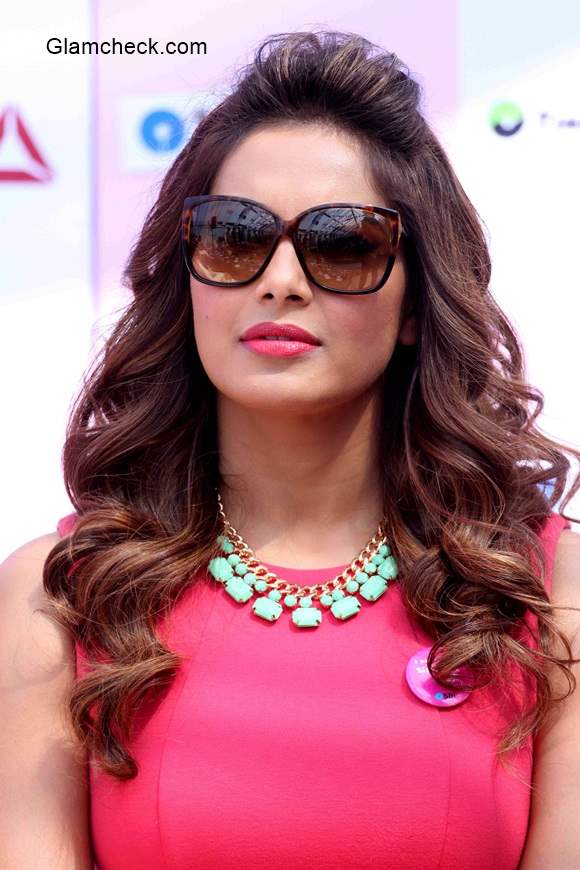 Bipasha Basu 2014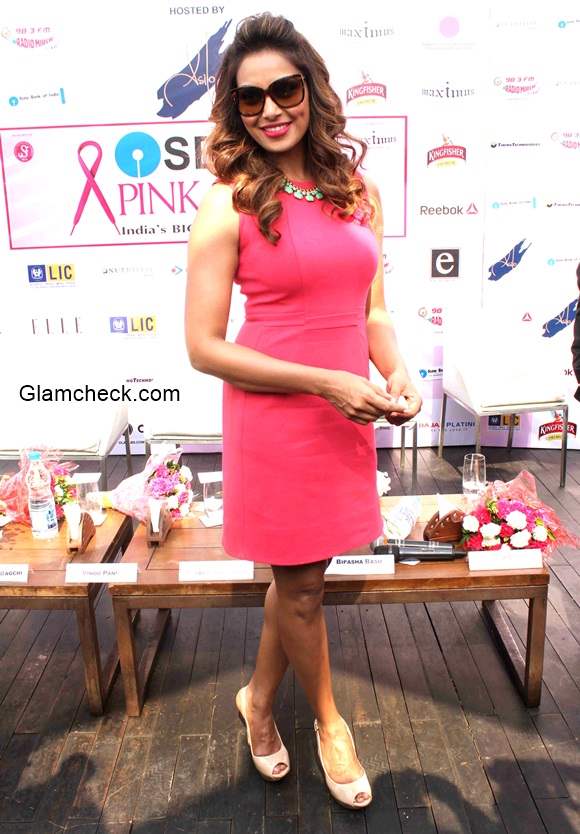 Bipasha Basu announces 3rd edition of Pinkathon in Mumbai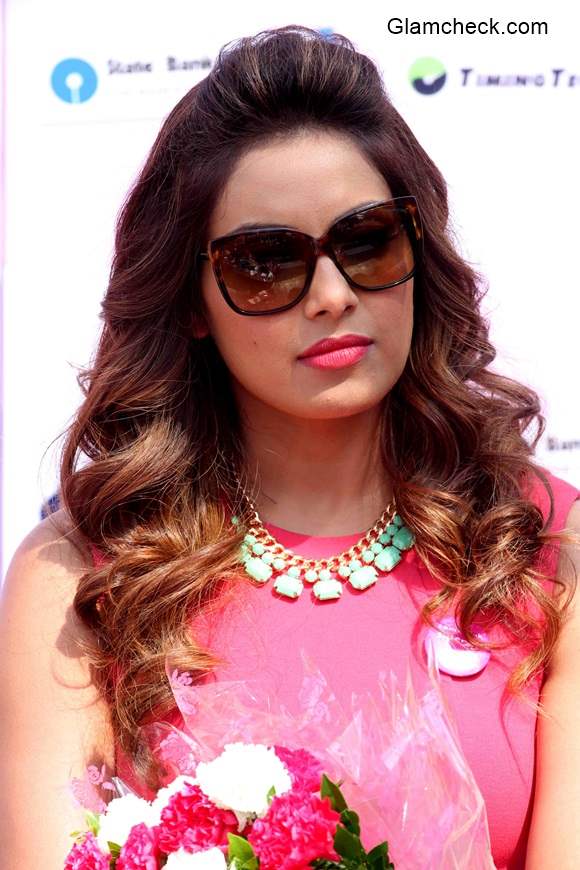 Bipasha Basu announces the 3rd edition of Pinkathon in Mumbai
Solaris Images