People all around the world were seen in their best Christmas spirits as they attended vigil mass during Christmas Eve. Many Bollywood celebs were also seen heading to churches to attend the mass.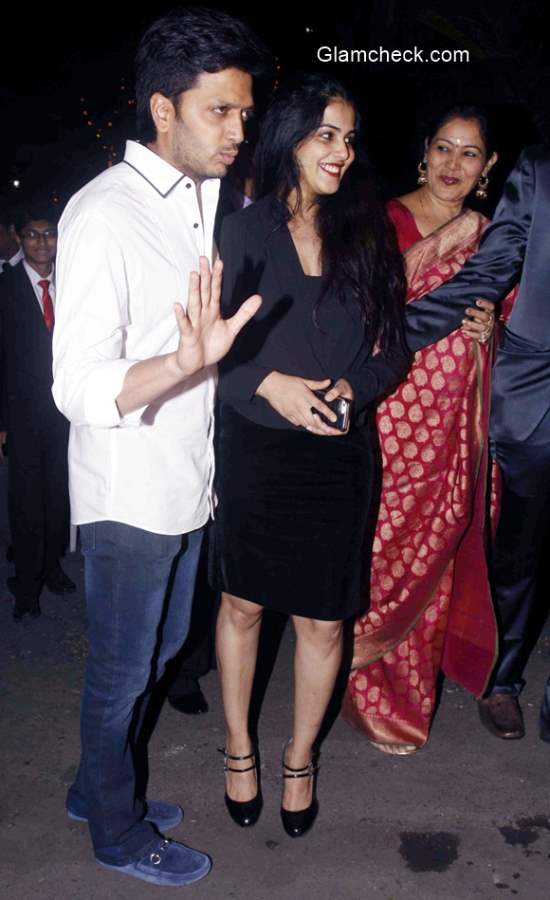 Riteish Deshmukha and Genelia DSouza attends the Midnight Mass on Christmas Eve
Midnight 'Vigil' Mass at Christmas Eve in essence is the wait in joyful hope for the coming of the Savior Christ. Churches celebrate the birth of Christ which is believed to have occurred at night. Vigils, according to the early Christian history, were a spiritual practice held before the commencement of every feast in preparation of the feast itself.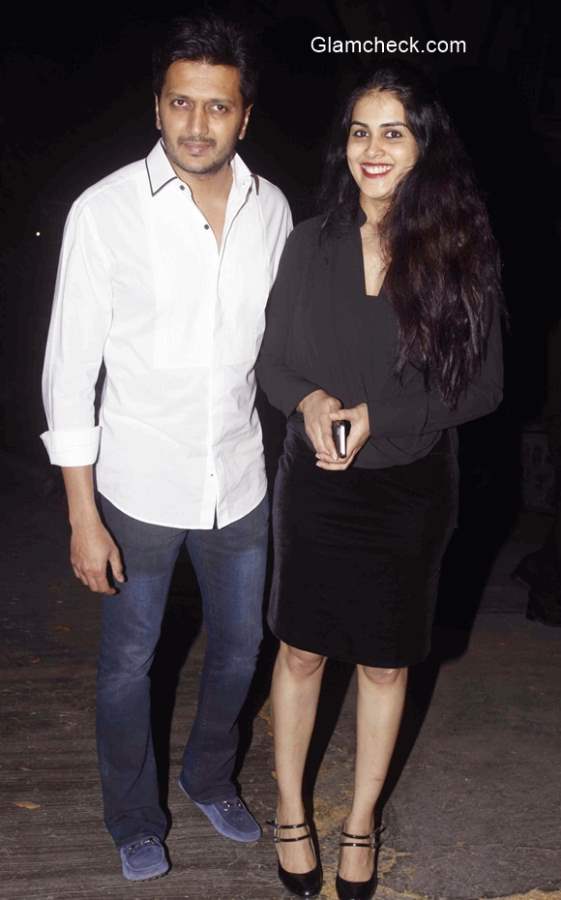 Riteish Deshmukha Genelia DSouza at the Midnight Mass on Christmas Eve
Attending this Midnight Mass on Christmas Eve, 24th December, we spotted the lovely Bollywood couple Riteish Deshmukha and Genelia D Souza. The cute pair was clicked as they stepped out of a Church in Mumbai.
Genelia teamed all black separates in a chiffon top, velvet skirt and Mary Jane flats. Red lips added a pop of color to her ensemble and she wore her hair down, partially pinned.
Riteish kept the look smart in a white shirt, blue jeans and blue shoes. They looked cute!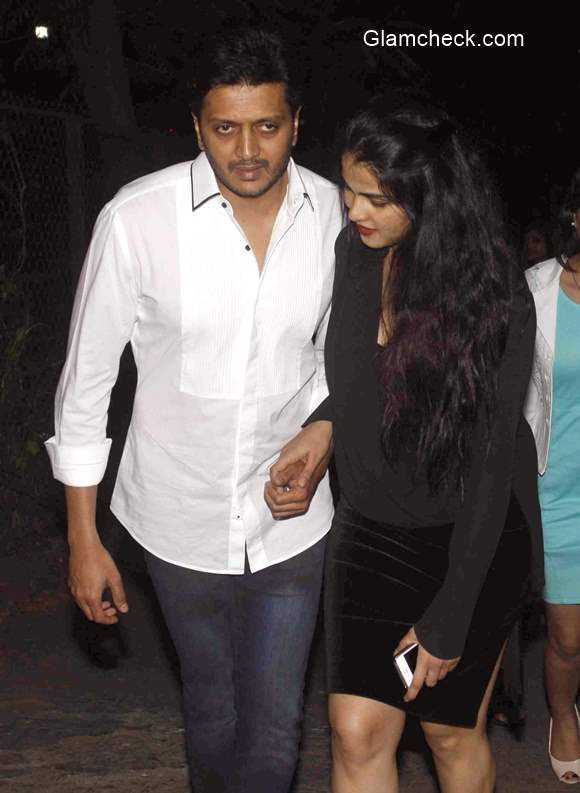 Riteish Deshmukha and Genelia DSouza pics
Solaris Images