Sophie Choudry painted a pretty picture in a red mini H&M lace dress during a press meet in Mumbai on 26th December.
Love the way she put the look together. She made sure she put her amazing endless legs to display as she finished off with a black Christian Louboutin heels. Her accessories included a gold toned ring by Eina Ahluwalia.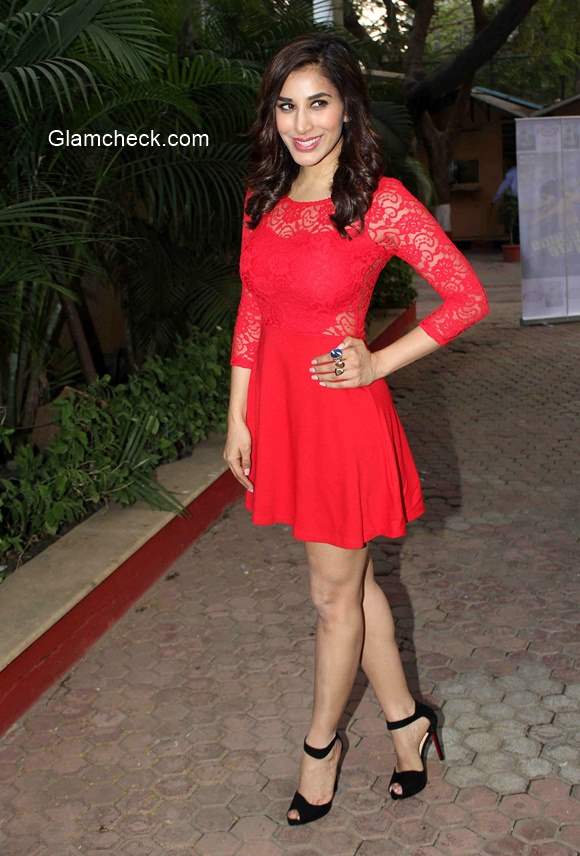 Sophie Choudry in Mumbai to announce her New Years Eve performance at Pune
Lovely pink on the lips and soft wavy curls completed Sophie's look.
Sophie was there to announce her performance at Country Club, Pune on New Year's Eve. Speaking to the media, she expressed how she loves being on the stage. She had performed for Country Club before and has always seen a huge turnout of crowd.
Sophie Choudry 2014
Pune being a friendly place with a young and cool crowd, Sophie said she would love to perform for them and make them rock. She will be performing latest superhit Bollywood songs during her performance.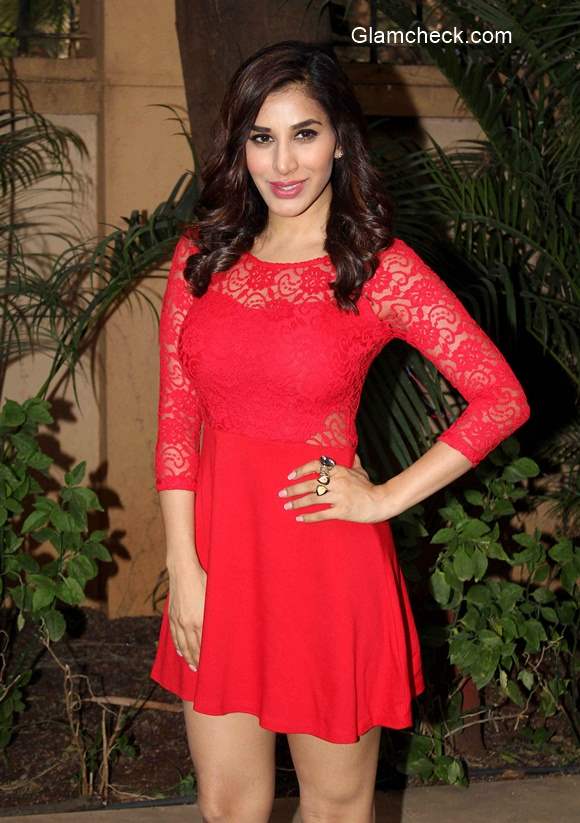 Sophie Choudry 2014 announces her New Years Eve performance at Pune
Solaris Images