The music launch of Dirty Politics saw controversy queen, Mallika Sherawat make a comeback in Bollywood after quite a long gap. The event was held in Mumbai on 20 January, 2015.
Mallika chose to go ethnic with much jazz as she dressed herself in a sparkly pink hued ghagra-choli. Matching bangles and traditional jootis completed the look.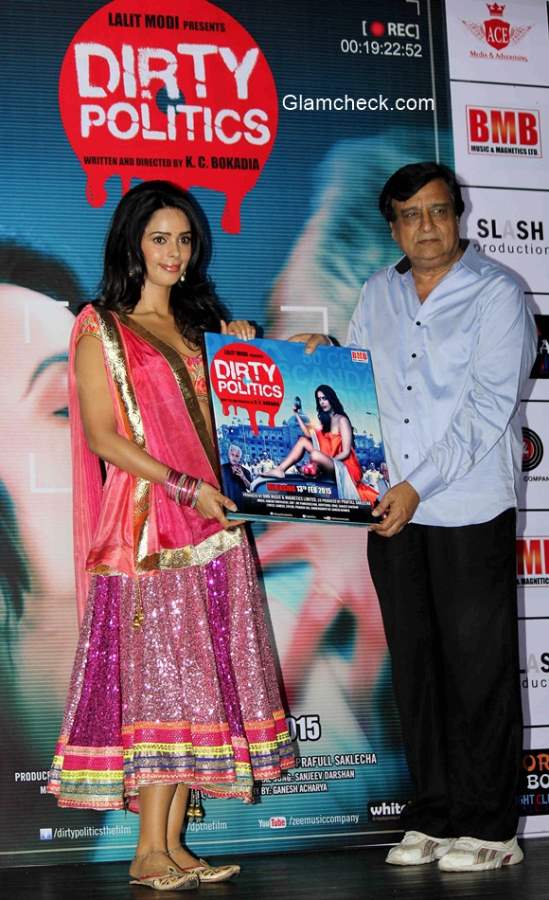 Mallika Sherawat and KC Bokadia launches the music of film Dirty Politics
Also present during the event was K.C. Bokadia who has written and directed the film. Speaking to the media, he expressed hope that 'Dirty Politics' will bring about a new trend in Hindi cinema to make good, serious films. He showed confidence that it will create the same sensation as his first film 'Pyaar Jhukta Nahin'.
Dirty Politics stars Naseeruddin Shah, Anupam Kher, Jackie Shroff, Om Puri and Ashutosh Rana besides Mallika Sherawat. It is set to hit the screens on 13 February this year.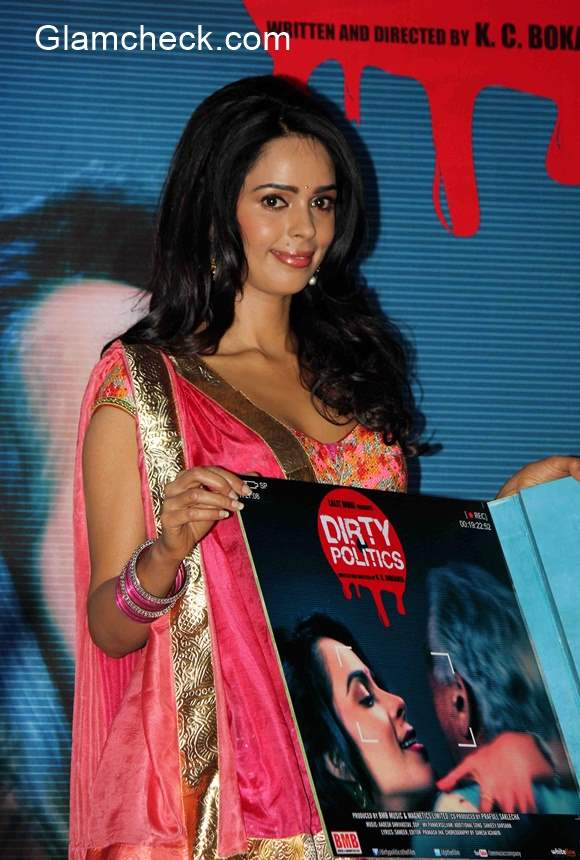 Mallika Sherawat launches the music of film Dirty Politics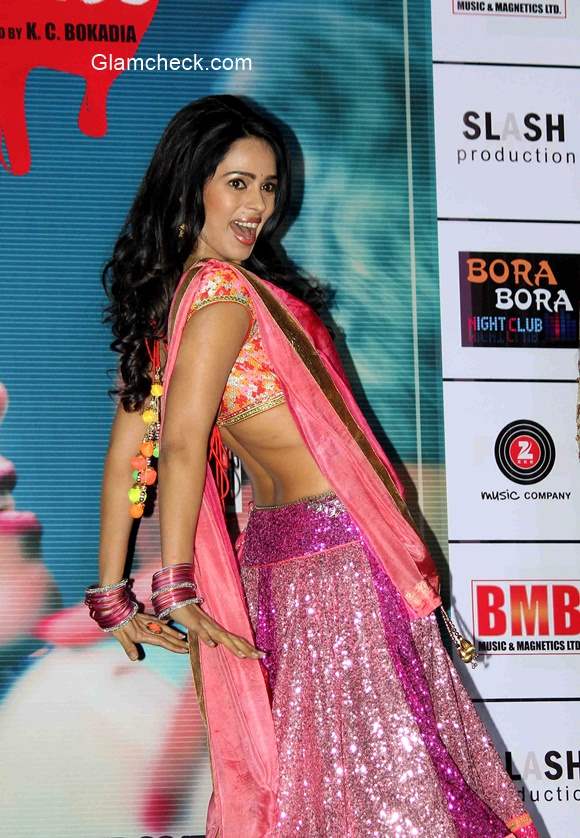 Mallika Sherawat in film Dirty Politics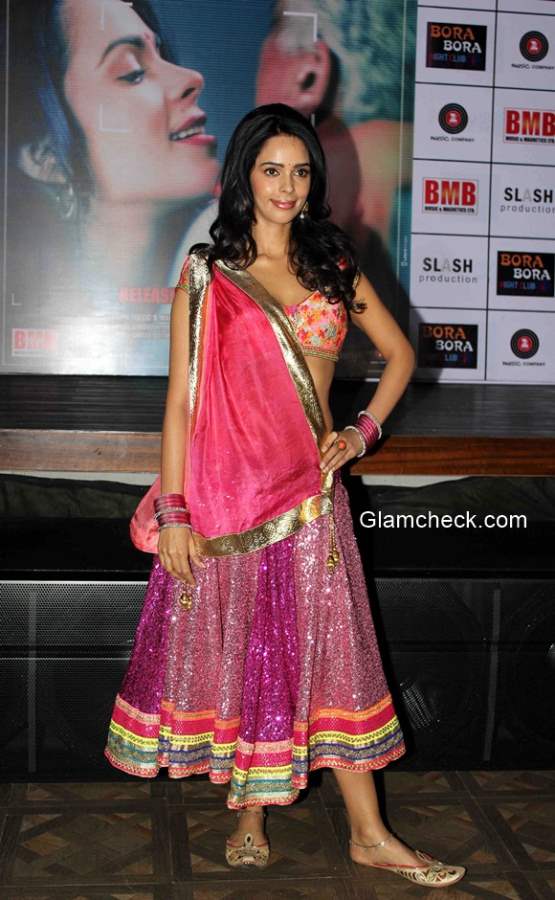 Mallika Sherawat in film Dirty Politics 2015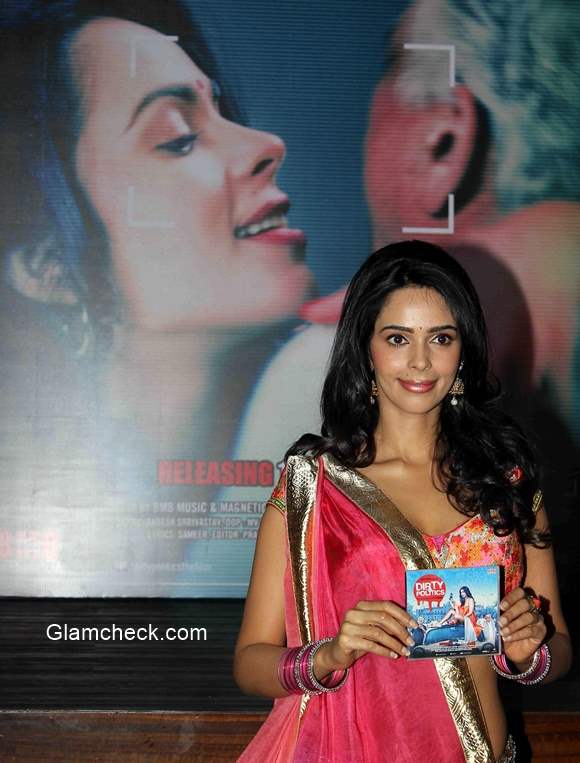 Mallika Sherawat in Dirty Politics 2015
Solaris Images