Designer Kunal Anil Tanna brought the beauty and colors of Japanese culture to the Lakme Fashion Week Summer/Resort 2015 (Mumbai) with his collection 'Ume Matsuri' on the final day of the show, 22nd March. Ume (Plum) signifies the beginning of spring in Japan, thus Plum Blossom festival or Ume Matsuri is of great importance in Japan.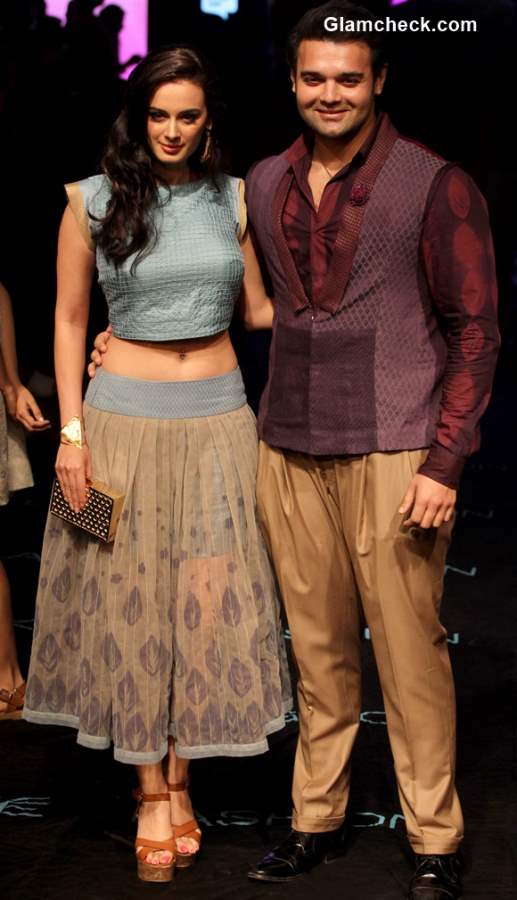 Evelyn Sharma and Mahaakshay Chakraborty for Kunal Anil Tanna at LFW Summer-Resort 2015
Along with the colors associated with the Plum blossom i.e. shades of white, dark pink and red, Kunal Anil Tanna's color palette included shades of soft blue and neutral beige.
'Ume Matsuri' turned out to be a show marked with multiple celeb appearances. One of them was Evelyn Sharma who was dressed in soft shades of powder blue and beige. The crop top was given a more structure while the sheer skirt was given pleats that gave it a flared look. Accessories and make-up were kept subtle and natural, a bracelet, earrings, box clutch and a pair of brown wedge heels were all that were added to the look. Evelyn's hair was given soft waves and pulled to one side. For the designer, it was the grace of the Japanese Geisha that he took inspiration from and the end result was truly remarkable. Evelyn looked beautiful!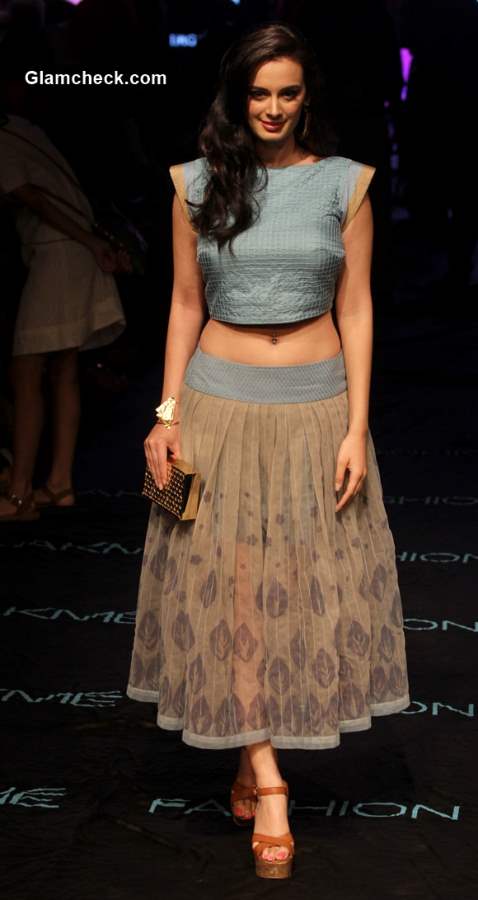 Evelyn Sharma at LFW Summer-Resort 2015
Mahaakshay Chakraborty was one of the celebs who walked for the men's section which drew inspiration from traditional Japanese menswear. For Mahaakshay, it was a beige-brown trouser that drew inspiration from the pleated Hakama Pants. Shades of plum and marsala were used for the top wear that included a shirt and waistcoat. A tiny but detailed ornamentation was given with the boutonnière that was created using the Japanese Kanzashi method of folding fabric flowers.
A truly remarkable show, it wouldn't be wrong to say that Kunal Anil Tanna managed to bring the serene and elegant beauty of Japanese culture through his meticulously detailed garments.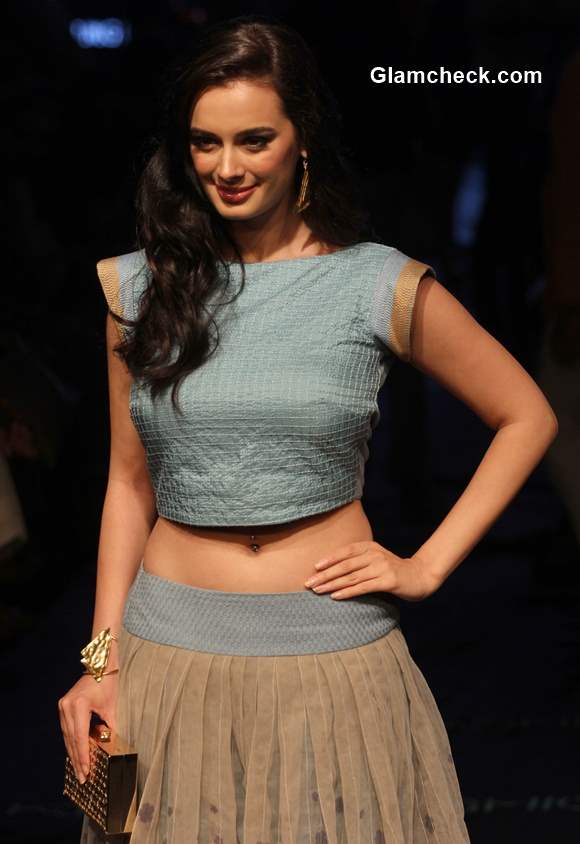 Evelyn Sharma 2015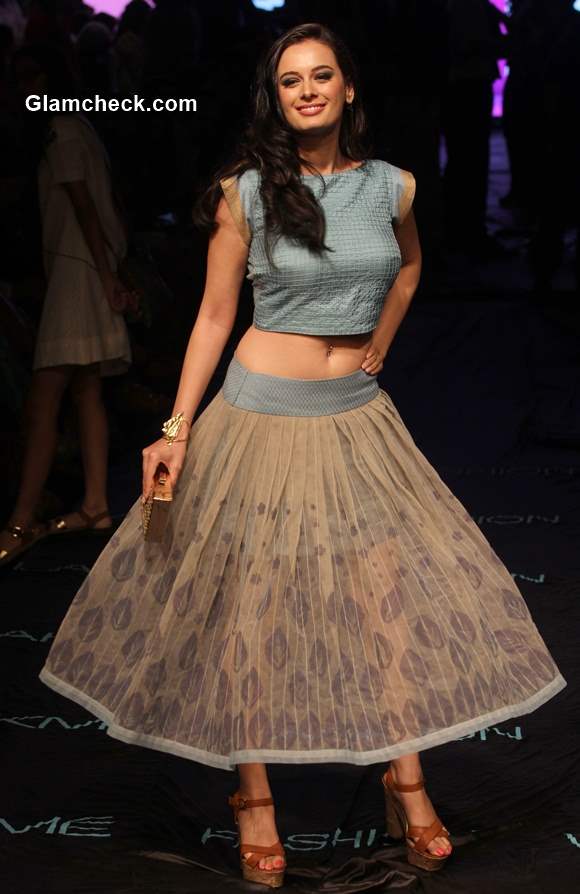 Wearing Crop Top with a Skirt
Solaris Images