Good news for the dance professionals and emerging dance enthusiasts in India, our very own dance queen Madhuri Dixit Nene and famous choreographer Terence Lewis have launched 'Jungnee'. So what is Jugnee? A first ever, five day long contemporary dance festival to be held in Mumbai which is a non-profit association that strives to give skilled dancers a platform and a voice to showcase their unique talents. Jugnee has also brought internationally renowned dance gurus under one roof.
The festival was launched by Madhuri and Terence amid much fanfare in Mumbai city on April 23rd, 2015. Here are some glimpses from the event.
We so glad Madhuri decided on this white Rohit Bal salwar suit. She styled the look with an elegant updo, a pair of earrings and Jimmy Choo heels. A good choice, we say, letting the striking suit remain the focus of the look. She looked beautiful!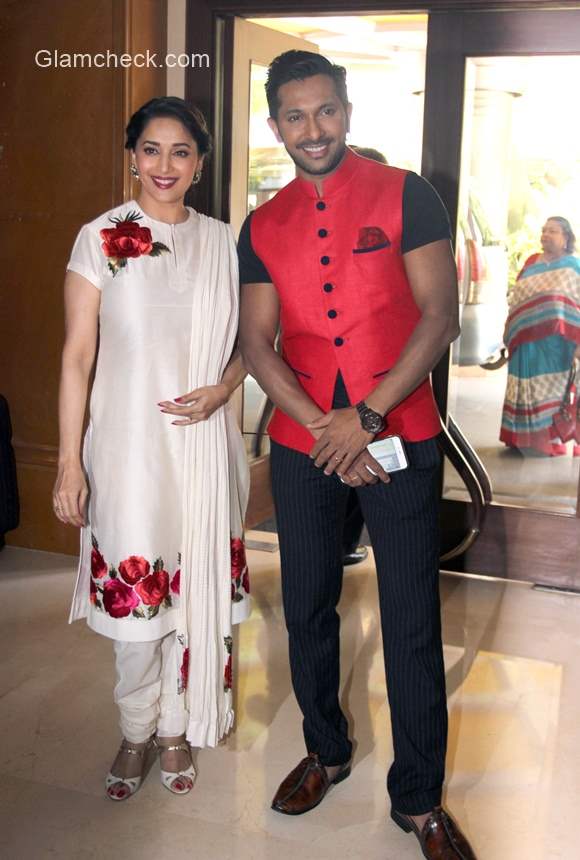 Madhuri Dixit Nene and Terence Lewis launch JUNGNEE
Terence paired his pin striped trousers with black shirt and half Nehru jacket in red. A smart look and we indeed like it that both their looks were well co-ordinated.
Speaking on the occasion, Terence said that it was important to unite the several dance communities in India since they work in isolation and are unaware of the opportunities they have for themselves. For one, this collaboration will give a platform to young struggling and emerging artists as the best teachers from India as well as Internationally renowned faculties will come together to train and educate them.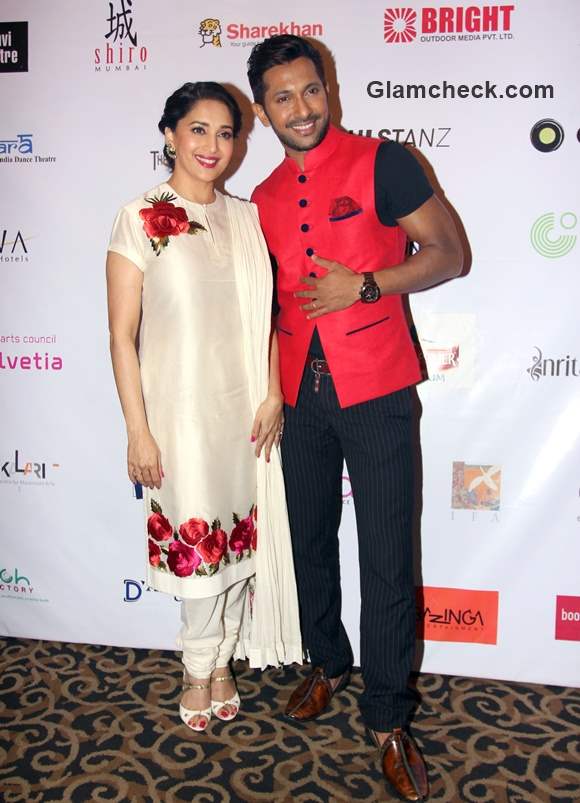 Madhuri Dixit Nene and Terence Lewis at JUNGNEE
On collaborating with Madhuri Dixit Nene, he lavished praise on the actress saying that she is the icon of dance in India and her name itself has become synonymous with talent, beauty and grace. Madhuri brought respect and dignity to dance with her performances.
It is also worth mentioning that Madhuri has her very own app, a first in India, the 'Dance with Madhuri: DWM'. The app was launched to help people across the world learn dance, even those who may not have the luxury to learn dance professionally.
The Jugnee festival will be held across different venues in Mumbai for each of the five days.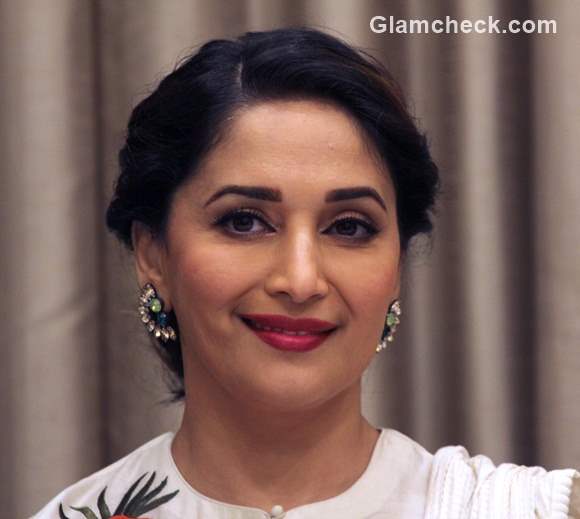 Madhuri Dixit 2015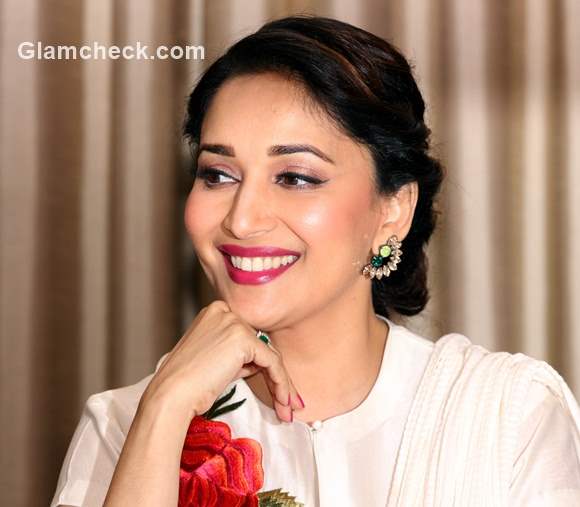 Madhuri Dixit 2015 pics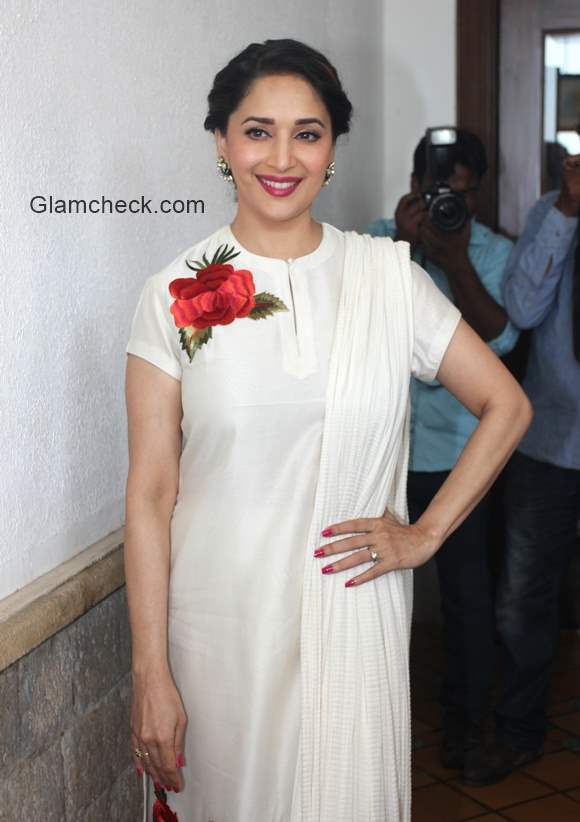 Madhuri Dixit 2015 pictures
Solaris Images