After giving us some eye-popping ultra glam looks as the celeb judge of India's Got Talent, Malaika Arora Khan decided to go de-glam! Check out her pictures from the special screening of film 'Piku' in Mumbai on May 12th.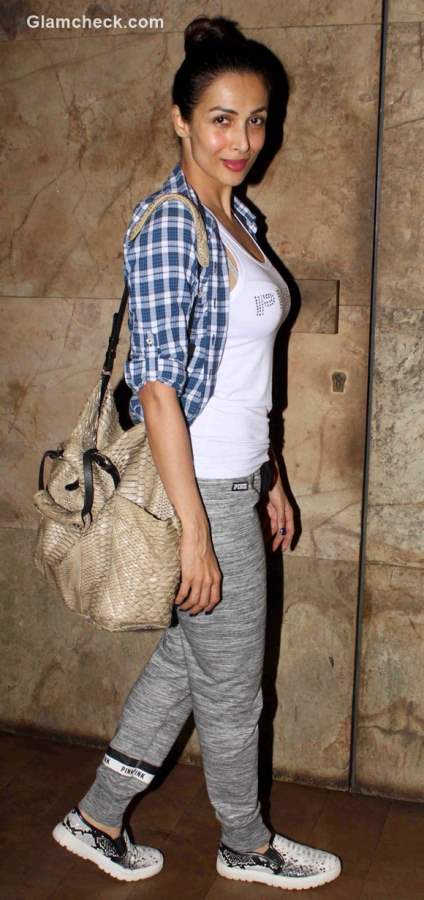 Malaika Arora Khan Casual Style 2015
Malaika, as well all know, manages to look like a stunner even after stepping out from a sweaty gym workout. So could this be any different? Yes she's got no make-up, yes she's done no fancy hair-do, yes it's just a shirt thrown over her tee and workout pants. But check out those snakeskin sneakers and Jimmy Choo snakeskin tote, she does de-glam in style! Loved it!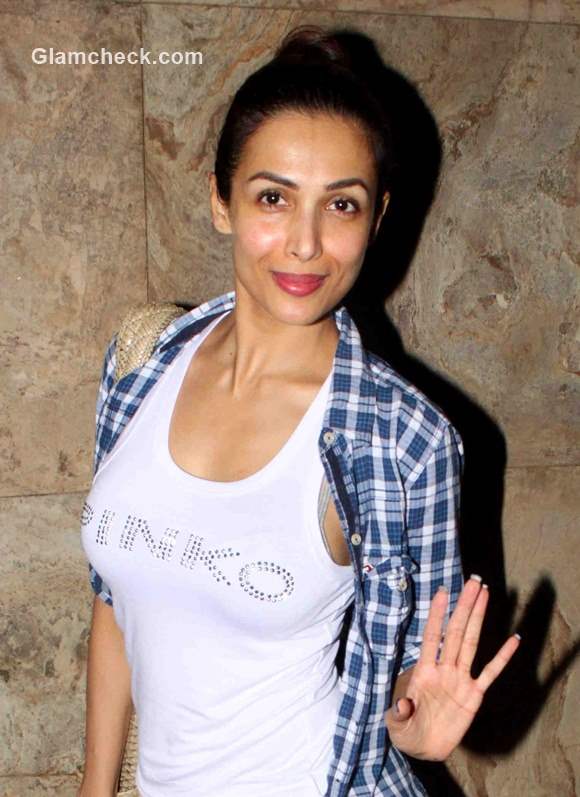 Malaika Arora Khan Style 2015
We also spotted her sister Amrita Arora during the outing. Like Malaika, she went for a relaxed style, a shirt dress to be more precise that she wore with brown boots. Not a fan of the footwear choice especially at this time of the year. The only thing that caught our eye about Amrita's look was her gorgeous lustrous hair. It's like she came out of a Disney princess movie, minus the outfit that is. What do you think?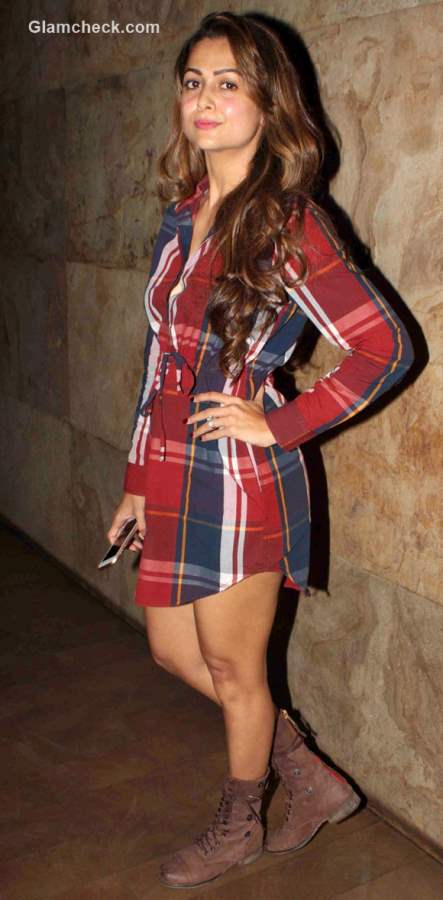 Amrita Arora 2015
Solaris Images