The 'Bezubaan Ishq' filmmaker Jashwant Gangani along with the lead actors Sneha Ullal and Nishant Malkani were spotted during a promotional event for the film in Mumbai on June 10th.
Ms. Ullal wore her cuffed up ripped jeans with black heels and yellow top. Even with the peek-a-boo midriff, she failed to generate any interest. Those shoes are just too formal to go with torn jeans and her make-up plus hair looked tired and boring. That was a nay!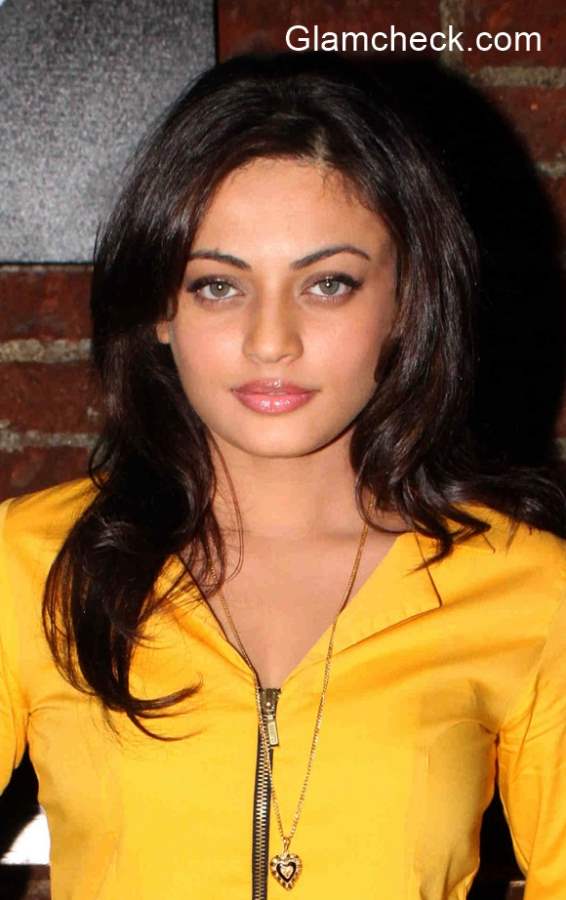 Sneha Ullal in Bezubaan Ishq
Sheha was launched by Salman Khan in 'Lucky: No Time for Love' but dwindled sooner, apart from few appearances in Tollywood films. Hopefully this movie will mark her comeback in Bollywood.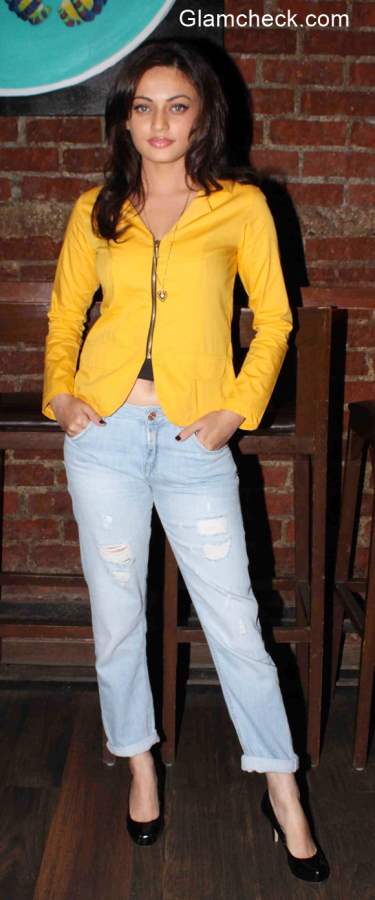 Sneha Ullal in film Bezubaan Ishq
Nishant Malkani is already a popular Indian television actor who made his cinematic debut in Vikram Bhatt's film 'Horror Story'.
Their new film Bezubaan Ishq, directed by Jashwant Gangani is a typical Bollywood love triangle. Also starring Mughda Godse, the story revolves around the love drama between a modern traditional boy, a traditional Indian girl and an independent rocker chic girl.
The film is slated for release on June 26, 2015.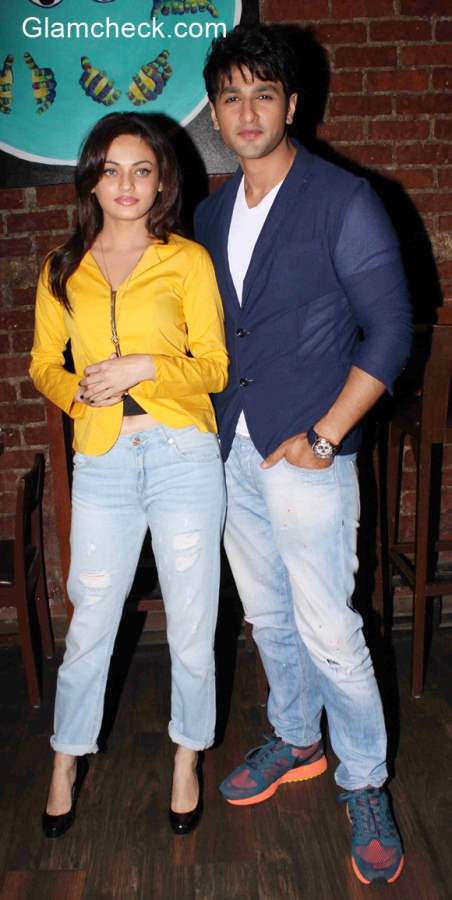 Sneha Ullal and Nishant Malkani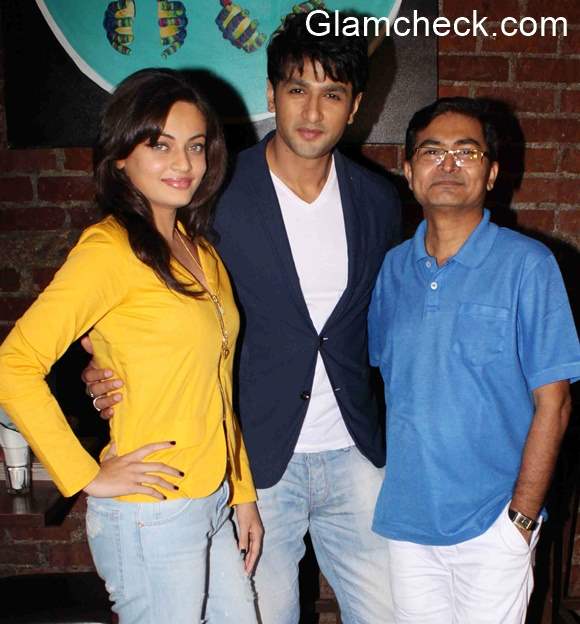 Bezubaan Ishq
Solaris Images