Popular e-commerce shopping portal 'Amazon' has collaborated with Best Deal TV, a home shopping channel co-founded by Indian actor Akshay Kumar and businessman Raj Kundra. The announcement was made on 24th June in New Delhi by Bollywood celebrity Shilpa Shetty and her husband Raj Kundra, co-founder of Best Deal TV.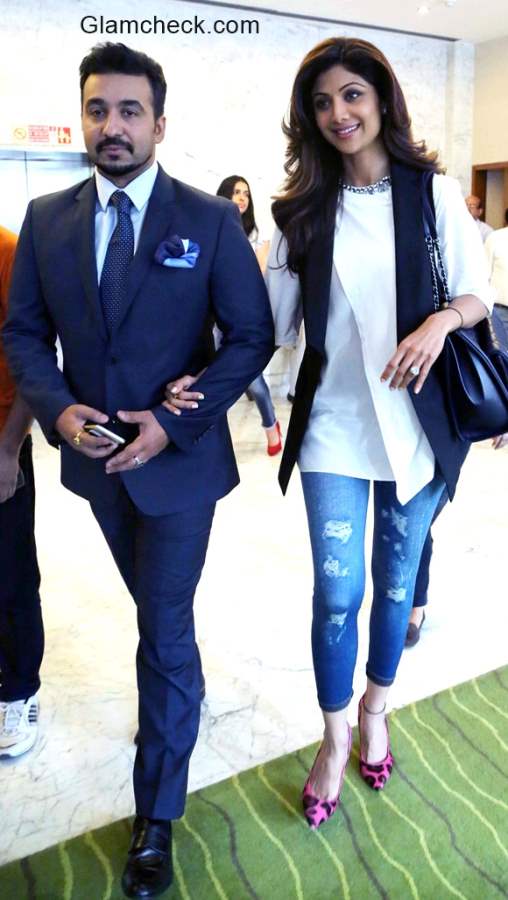 Shilpa Shetty and Raj Kundra announce tie-up between Amazon.in and Best Deal TV
The tie up will ensure that Best Deal TV gains major foothold in the Indian fashion and apparel sector while Amazon will now feature fashion and lifestyle products back by famous Bollywood celebrities. Some of the names that will feature include Shilpa Shetty, Akshay Kumar, Farah Khan and Bipasha Basu.
Ms. Shetty was spotted wearing skinnies from her own shopping line to the launch event, perhaps to make more impact! She paired them with white asymmetric top and black long waistcoat, finishing off with pink animal print pumps. Shilpa looked fantastic but speaking of the skinny denims, we were not quite sure whether it was meant to be actually ankle length. Other than that, she looked good!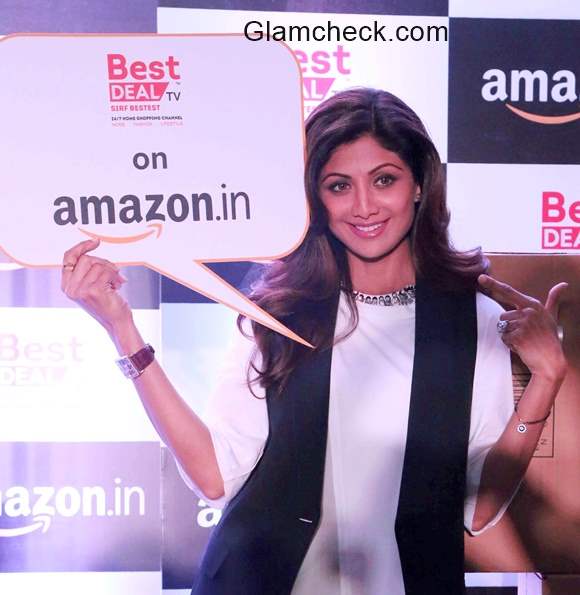 tie-up between Amazon.in and Best Deal TV
Speaking on the occasion, Raj Kundra told media that the venture would probably be one of the first in the country where a TV commerce and e-commerce site have built ties to further enhance customer experience. The idea was to gather new clientele, get a good reach and thereby, broaden their horizons.
Vikas Purohit, Head of Amazon Fashion India, further added that tele-shopping and online-shopping will now work in synergy for Indian customers, to offer them varied selections of products and purchases. They are all set to delight Indian shoppers with a wide and unique range of products at affordable prices and with a trusted fast delivery service.

Ripped Denims Styling Shilpa Shetty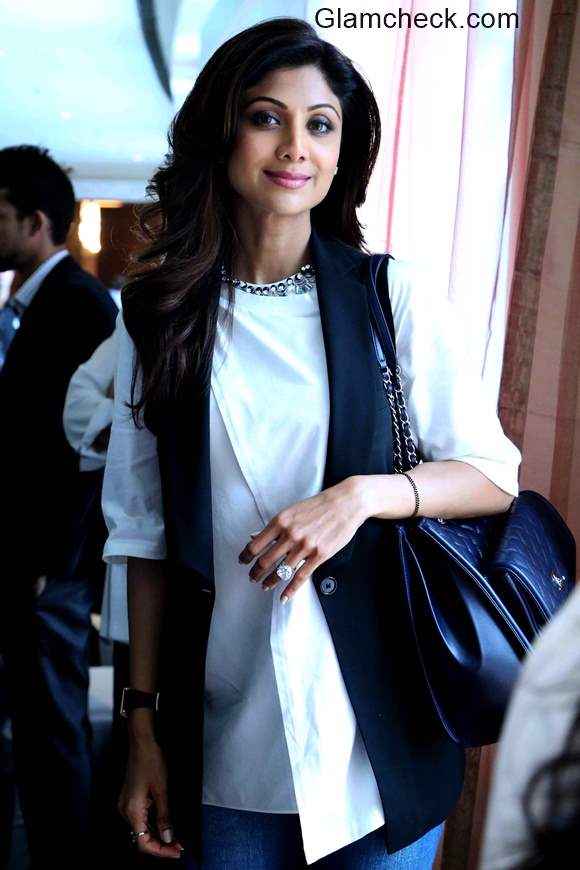 Shilpa Shetty 2015 Style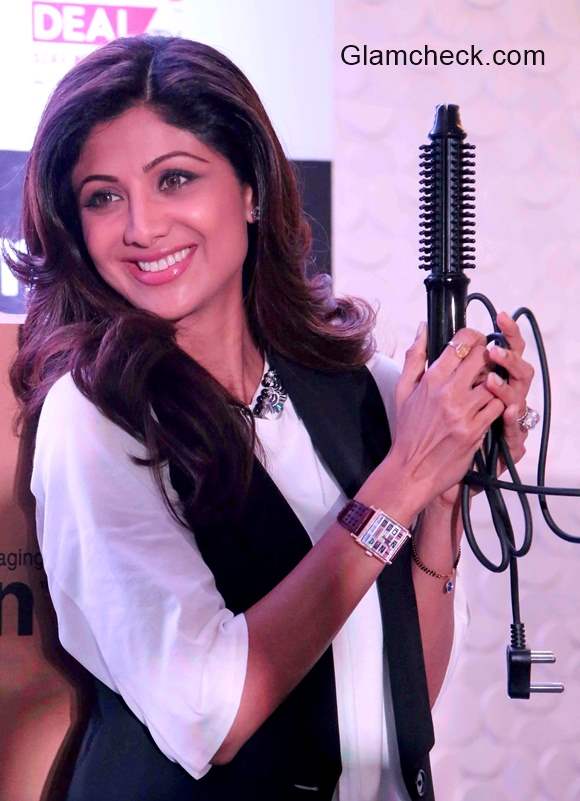 Shilpa Shetty 2015
Solaris Images