Spring summer 2010 is all about elegance and sensuality. It is also about lightness and romance. Deep cut necklines, slit dresses and free flowing skirts made of soft and slippery fabrics add to the sensuality. Revealing undergarments, ruffles and drapes re-define feminity and sensuality.
Fabrics
Sheer fabrics are back with a vengeance! They are hot and trendy. Almost all big celebrities are wearing sheer fabrics to add sensuality and sexuality to their looks. Wear see-though tops over sexy lingeries and let the imaginations go wild!!!
Colors
The color palette for spring-summer 2010 reflects the fresh and beautiful colors of spring flowers. Sky-blues, pinks, beiges and whites, sea greens and oranges make the spring daytime whereas bright colors such as reds and electric blues create the evening look.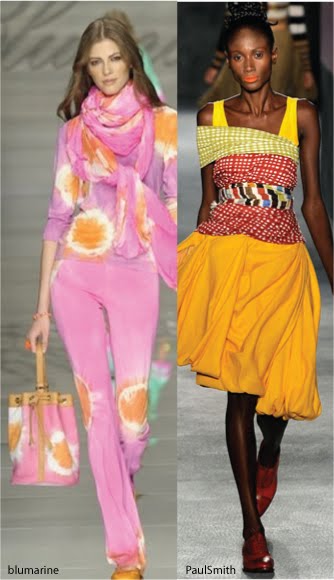 Prints

Abstract and floral prints rule the trend of spring-summer 2010.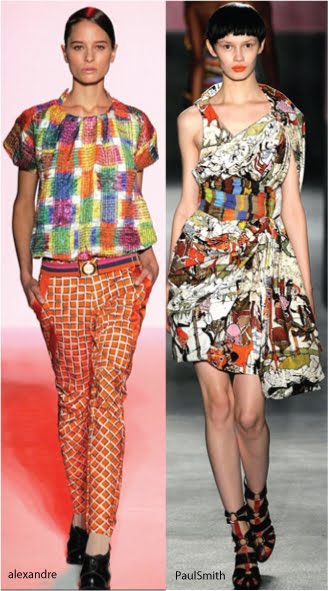 Outfits

Mini skirts or mini-dress exposing the legs and adding sensuality, is one of the must haves for this spring-summer 2010. Pair your mini outfits with a pair of high-heeled shoes to further enhance the perfection of your legs.
Trousers continue to be fashionable this season. High-waist, skinny-legs or an Arabian style are in vogue this season.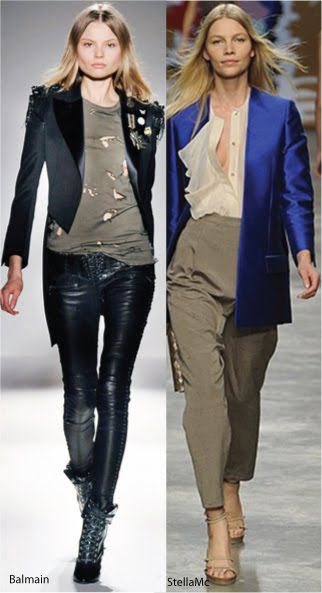 Hot-pants, boy-shorts and short-shorts mid-cut, high waist hot-pants paired with high-heels will slim out your figure, and give shape to your legs.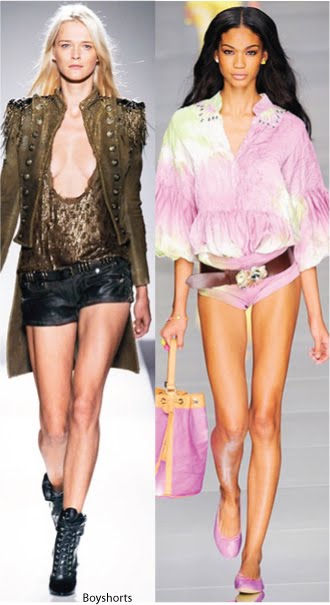 Body suits this season feature more patterns and bolder cuts.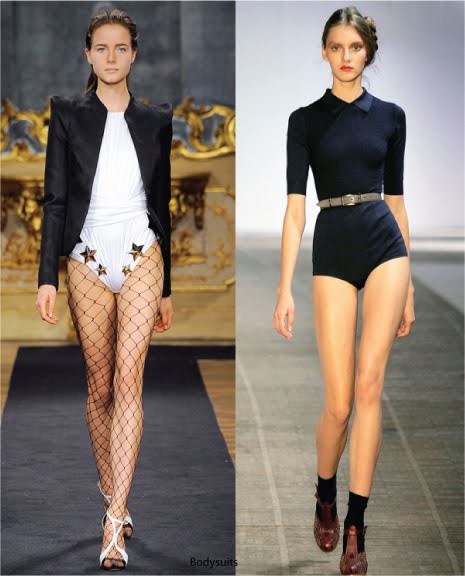 Long slit dresses and skirts in light flowing fabrics ruled the ramp. Side slits and center slits in maxi dresses give a hint of the leg. Go for light fabrics and pair it with a pair of high-heels. Complete the look with a pair of sheer stockings.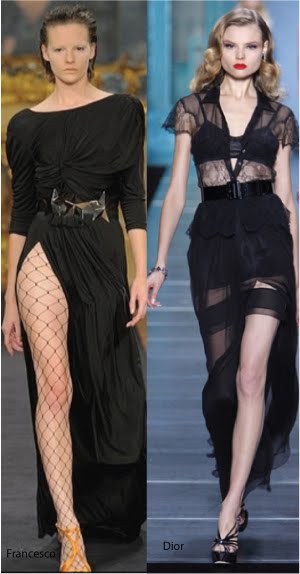 Jumpsuits are spring-summer 2010 must haves. Loose and flowing ones with soft floral prints are perfect. Looking for basic styles, go for the ones with simple straight cuts in colors like black, white or nude. Style the basic ones with cropped jackets in contrasting colors.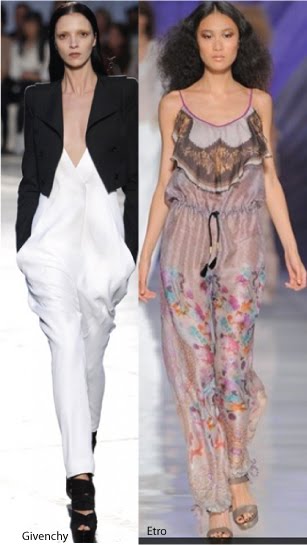 Ripped denims Ripped denim trend is all about being sexy and revealing. Faded and torn skinny jeans are back.

Shirts and T-shirts made up of sheer fabric enriched with detailing such as ruffles, runches and decorations make for an exotic look.
Accessories
Accessories for Spring-summer 2010 are characterized by the use of colorful bracelets, necklaces made of stones and oversized hats.

Footwear: Spring-summer 2010 footwear trend comprises of high-heeled sandals and boots with enormous wedges ate the front.
Peep-toe boots high heel peep-toe boots adds length to the wearer, thus creating a slimming effect for the body. Peep-toe boots are appropriate for all women. These are versatile shoes and can be worn with any outfit.

Handbags: Shoulder bags with comfortable straps will be trendy. Whereas, clutches and tote bags will hold their own importance.