Creativity knows no boundaries. A New York designer, Julio Cesar, has proved this and has defined a new approach towards recycling and sustainability. Recycling old and worn out objects to create something new and fresh out of them is one of the approaches towards conservation of the environment.
Julio Cesar, recycled and used old cassette tapes, and created beautiful neckties from it.
50% of the material used to make these ties is old recorder audio cassette tapes and the remaining 50% is blended with color thread.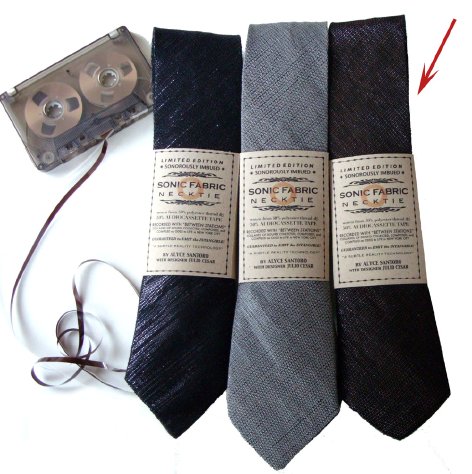 These recycled cassette tape neckties look decent and are an ideal to be worn on a daily basis or on formal occasions. People wearing these ties will have the satisfaction of promoting environment friendly life style and conserving the environment as global warming threat is increasing.