Saree is one of the most preferred traditional attire worn by all women in India. This stunning piece of fabric makes all woman look gorgeous and elegant. A saree can be draped in different styles depending upon the comfort and the kind of look desired. Most  commonly, the sari is wrapped around the waist, with the loose end of the drape worn over the shoulder, baring the stomach.
Saree has not only fascinated the Indian woman but has also become popular in the West. Many Hollywood celebrities have tried out this graceful attire and stunned people around.
Have a look at theses beautiful damsels in saree.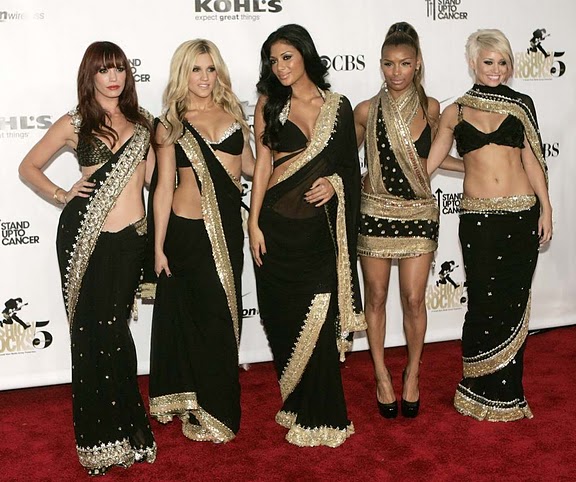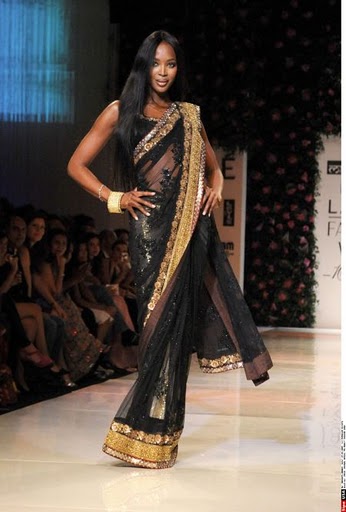 Naomi Campbell  in saree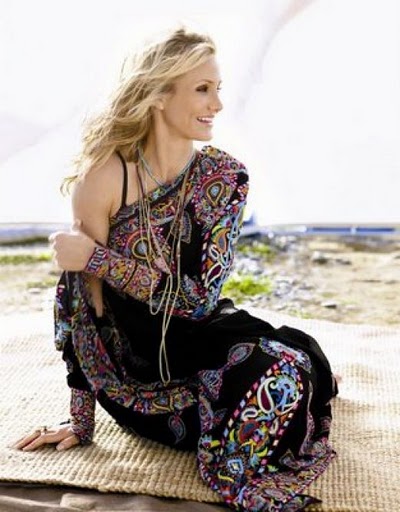 Cameron Diaz  in saree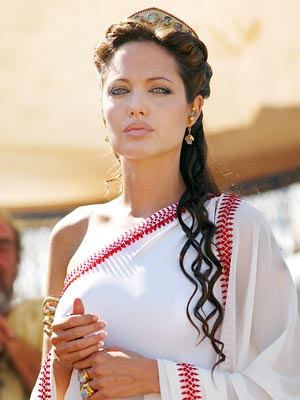 Angelina Jolie in saree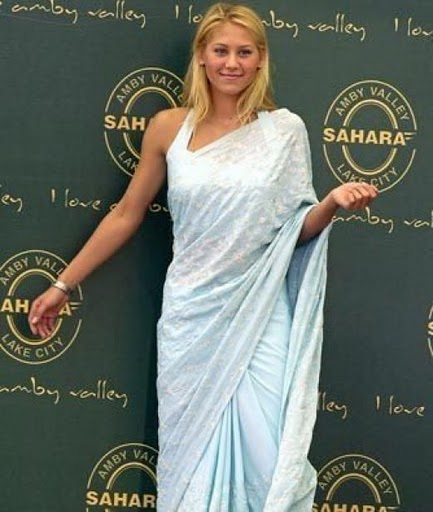 Anna Kournikova  in saree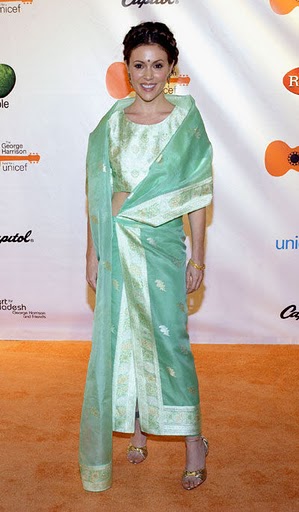 Alyssa Milano in saree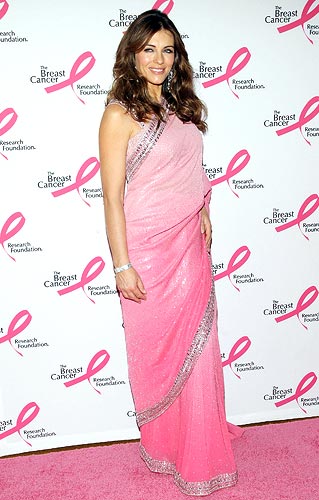 Elizabeth Hurley  in saree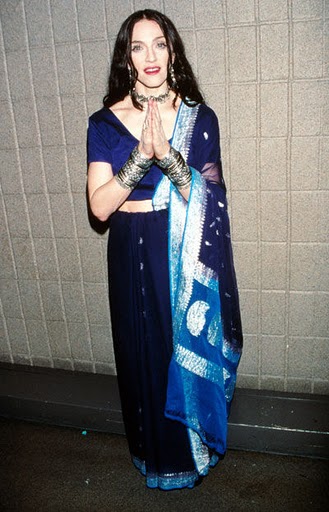 Madonna  in saree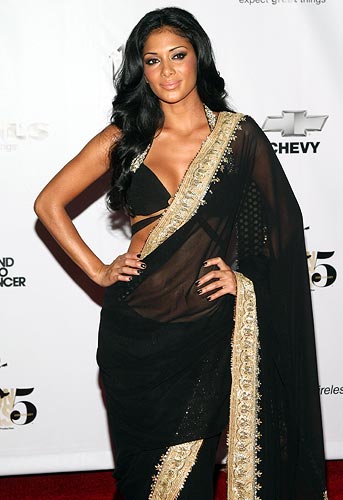 Nicole Scherzinger in saree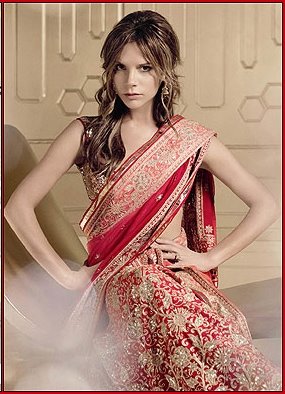 Victoria Beckham  in saree