What is Belly Button Piercing?
Piercing various parts of the body is a body art usually done to adorn the body. It's a kind of body modification done to make the body parts more attractive. Piercing is often, a statement of style and individuality but some portray it as a sign of rebellion too.
Belly button piercing also called as navel piercing is a type of body piercing just like ear, lip and nose piercing. This piercing is one of the most popular and common body piercing among women.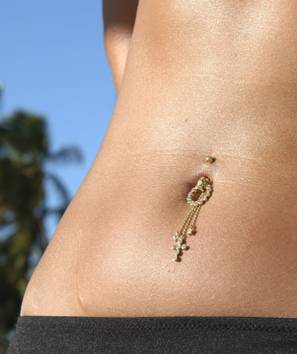 Why a Belly Piercing?
Belly piercing offers the most sensuous and feminine look. It increases the sex appeal of a woman making her appear sexier.
Women prefer belly button piercing to enhance their sex appeal.
There are different styles of getting the navel pierced. Navel piercing does not mean piercing the actual navel (normally). It can be done anywhere around the navel where there is a defined fold or "lip".
It is the upper rim/ridge of the navel that is most commonly pierced. The second most common navel piercing site is the bottom ridge of the navel which is also called "inverse navel piercing".
There are some rare cases where women go for "True navel piercing" which means getting the belly button pierced itself. A true navel piercing passes through the belly button. This kind of piercing invites infection to the liver or peritoneum.
Belly Piercing Healing Duration
A navel piercing takes up to 12 months to heal completely. No matter how clean you keep it, it is still a long healer.
Getting Prepared for Belly Piercing
Now that you have made up your mind of getting a navel piercing done, You should start with looking for salons specialized in body piercing. Look around, talk to people who have got the piercing done, share their experiences and then finally fix up an appointment.

Make sure the salon you have chosen is hygienic. The instruments used for piercing are sterilized and the salon is itself neat and clean.

Wear loose fitting clothes for your piercing appointments. Wear low-rise jeans, trousers or a skirt. Team it up with a wide belly top. You need to wear loose clothes just to make sure that the clothes don't rub against your belly button piercing and cause pain.
How is a Belly Piercing Done ?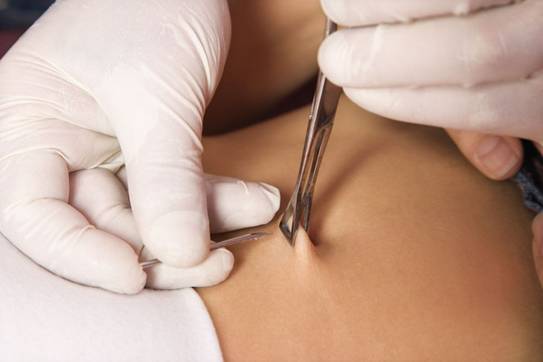 The piercer will ask you to sit or lay down on a comfortable chair.
The piercer will then size up your navel with a marker. He will then measure the thickness with a little tool to select the right size of the jewelry.
Then the piercer will attach a surgical clamp of forceps to the upper region of your navel in order to stabilize the tissue in preparation for the puncture.
The piercer lines up the needle in the right angle and pushes the needle through your navel tissue.
Finally, the jewelry is placed on the end of the sphere and guilded through the piercing.
 Your Belly piercing is done!
Carefully listen to all the instructions given by the piercer and make a note of all else, you would end up experiencing unbearable pain, discomfort and would regret later.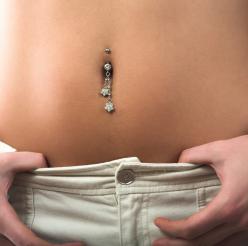 Belly Piercing Risks
Belly button piercing can be harmful to your body and cause belly button piercing infection if done in a wrong manner. The symptoms include bleeding with discharge of pus: green, yellow or gray in color.
The belly button infections may lead to further complications such as fever and frequent body aches in different body parts.
Belly Piercing Aftercare
To avoid getting a belly button infection, the naval area needs to be washed properly every day.
Make sure that no water remains in the pierced area after you have your bath.
Clean your jewelry with saline-water at least 4-6 times a day. Dip a cotton-ball or a tissue in the saline solution and wipe the piercing to remove any crusting that has formed around the jewelry.
You can also clean up the pierced area with alcohol. It acts as a disinfectant and cures belly button infection.
It is recommended not to bend too much for the first 2 weeks after getting the piercing. Avoid any physical exercise that exerts pressure to your belly.
Do not touch your piercing too often and avoid twisting your jewelry too much.
Belly Button Jewelry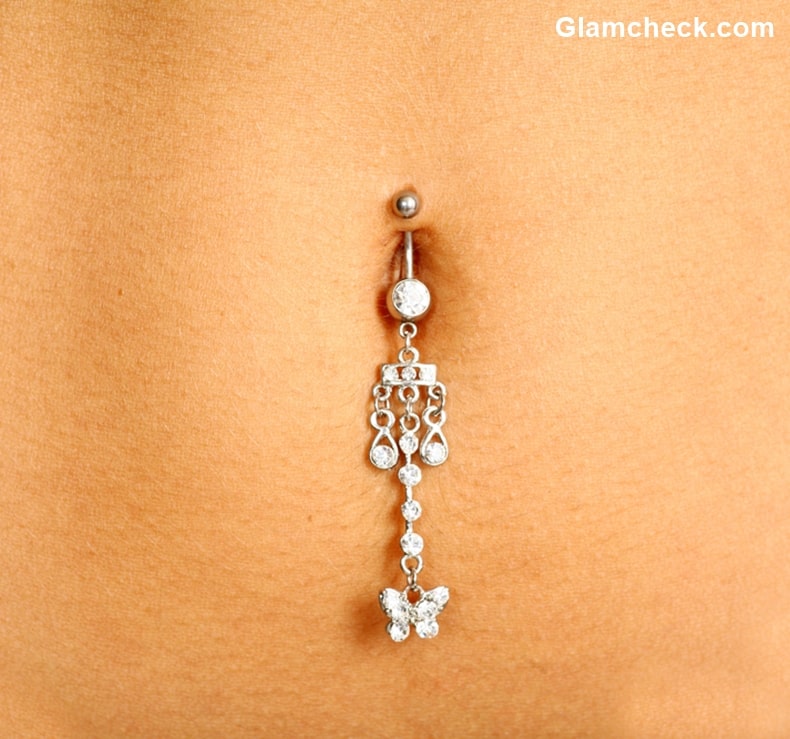 Belly Button Jewelry
Banana-bell
Navel is most often pierced with a barbell (also called as belly button rings) which is also recommended to be worn until the piercing has completely healed. There are a variety of barbells available to choose from. There are simple navel barbells, navel barbells with dangling pendants, barbells with attached belly chains and many more designs.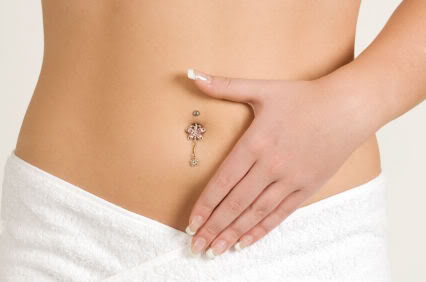 Banana-bell
Standard navel barbells also known as banana-bell is 1.6mm thick and 9.5 mm or 11.1 mm long, commonly referred to as a 14- gauge post. The silver caps on the either sides usually measure 5 mm in diameter for the upper and 8 mm in diameter for the lower.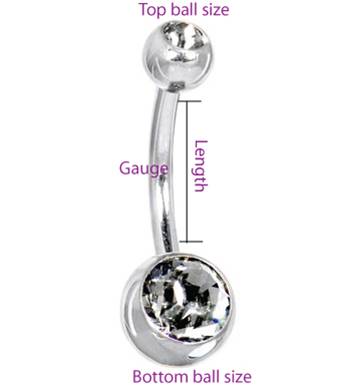 Clip-on belly jewelry can also be worn
These come in varied thickness. It is advised to go for the thin ones. The thicker ones tend to rub more against the body causing pain and discomfort.  Stainless Steel, 5mm balls.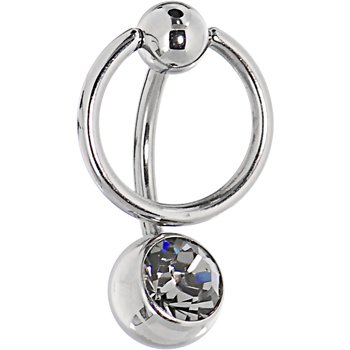 Green anodized titanium belly ring with anodized titanium ball endings on a spiral barbell.. Specifications: 14 Gauge (1.6mm), 7/16″ (11mm), Anodized Titanium, 316L Surgical Grade.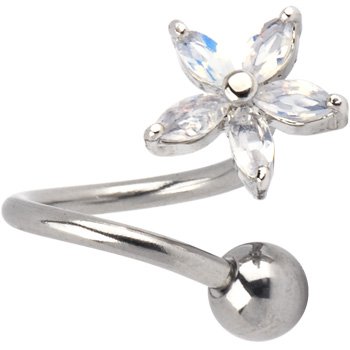 Green anodized titanium belly ring with anodized titanium ball endings on a spiral barbell.Specifications: 14 Gauge (1.6mm), 7/16″ (11mm), Anodized Titanium, 316L Surgical Grade Stainless Steel, 5mm balls.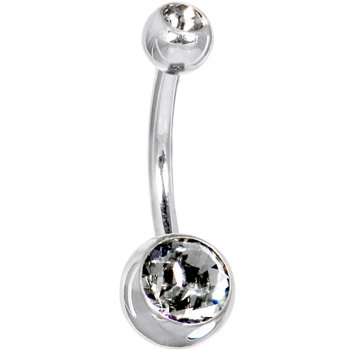 Dazzling double gem Belly Rings. This Classic design belly ring is a must have and a great gift idea. This double gem navel ring is set to sparkle with 5mm and 8mm jeweled balls. 14 Gauge (1.6mm), 7/16″ Length (11 mm), 316L Surgical Grade Stainless Steel, 5mm top ball/8mm bottom ball.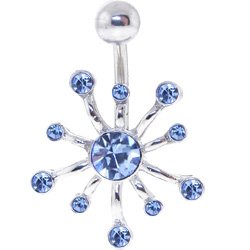 Specifications: 14 Gauge (1.6mm), 7/16 Inches (11mm), 316L Surgical Grade Stainless Steel. A brilliant burst of dazzling gems set in a sophisticated belly ring. A must-have for your body jewelry wardrobe. Add our cool body jewelry at wholesale prices to your collection today!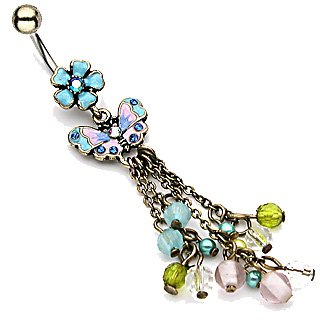 Enamel coated flower is in blue. Enamel coated butterfly is in blue and pink tones. There are sapphire blue gemstones on the butterfly. The chains end in assorted round beads. the curved barbell is 316L surgical steel and is 3/8″ in length. From the top of the butterfly to the end of the longest chain, it measures 2″ in length.

Long sexy chains are quality linked yet allow plenty of movement for comfort. The .925 sterling silver chains are hung under a prong set aqua gemstone. The chain measures 2-3/4″ long. 316L surgical steel 14 gauge 3/8″ curved barbell.
Belly Piercing Pictures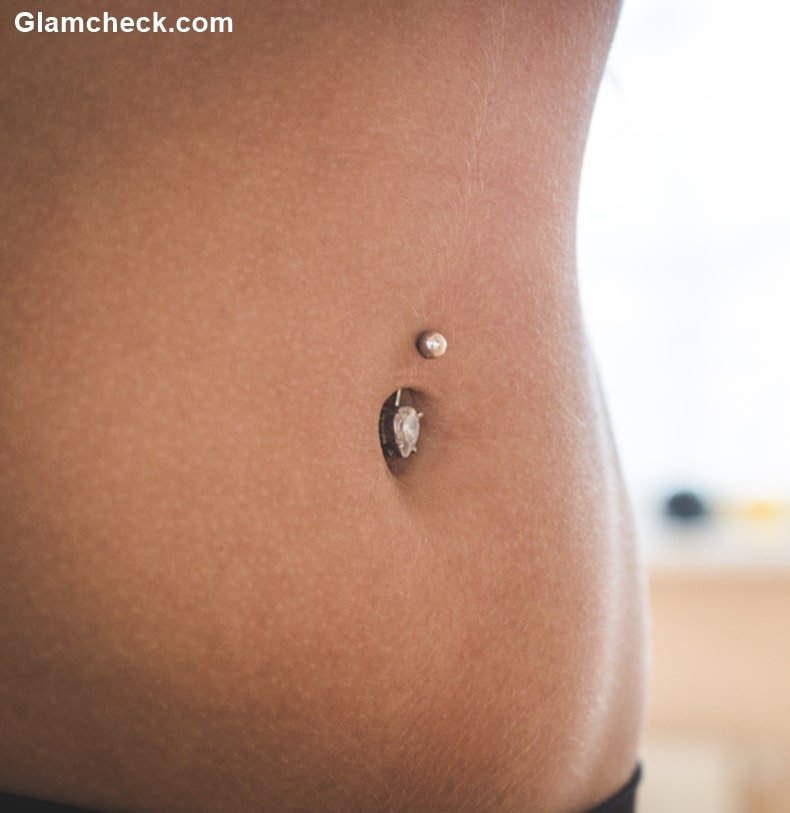 Belly Piercing – Process Jewelry Aftercare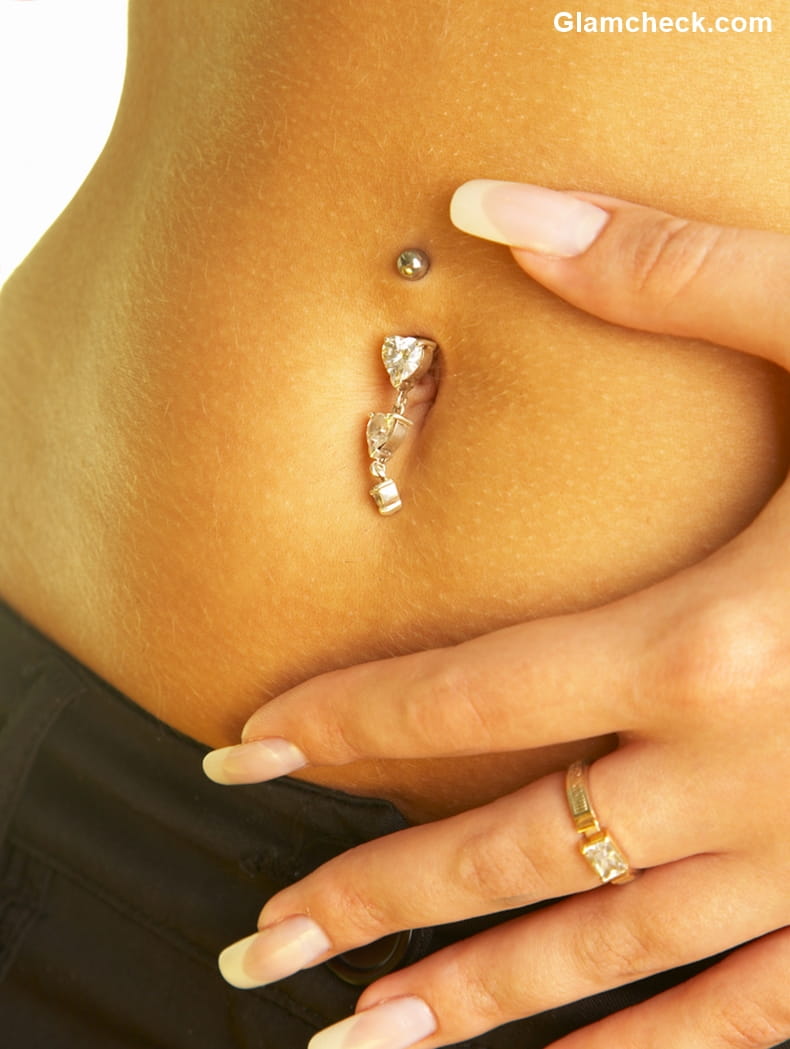 Belly Piercing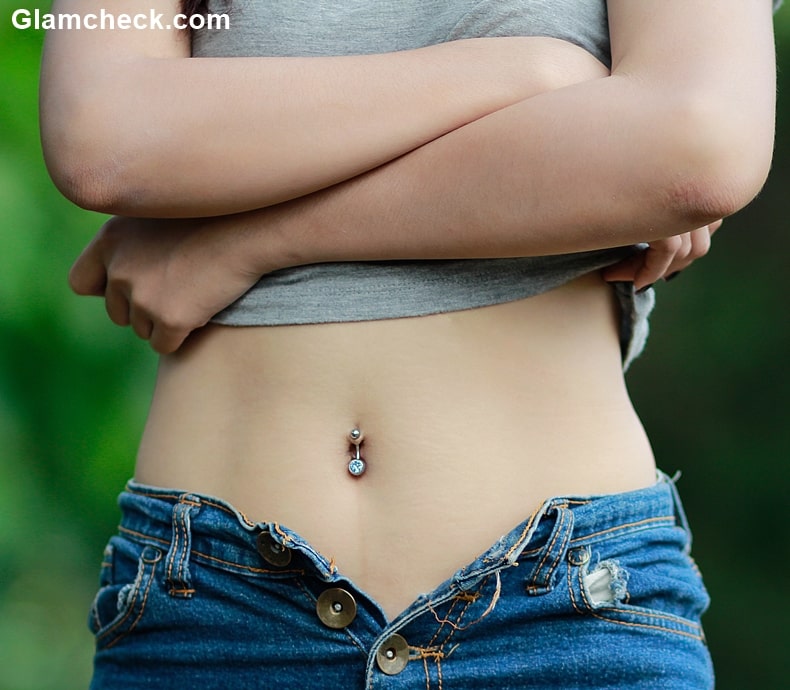 Belly Piercing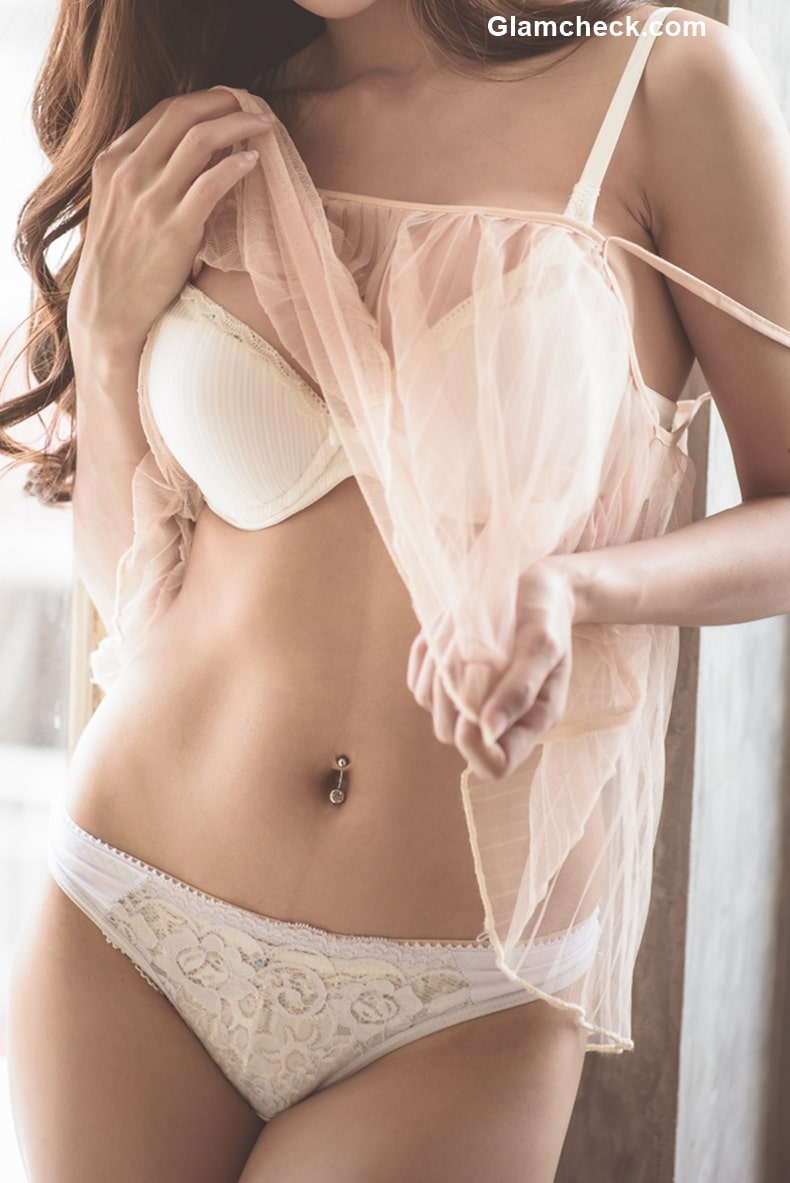 Belly Piercing Images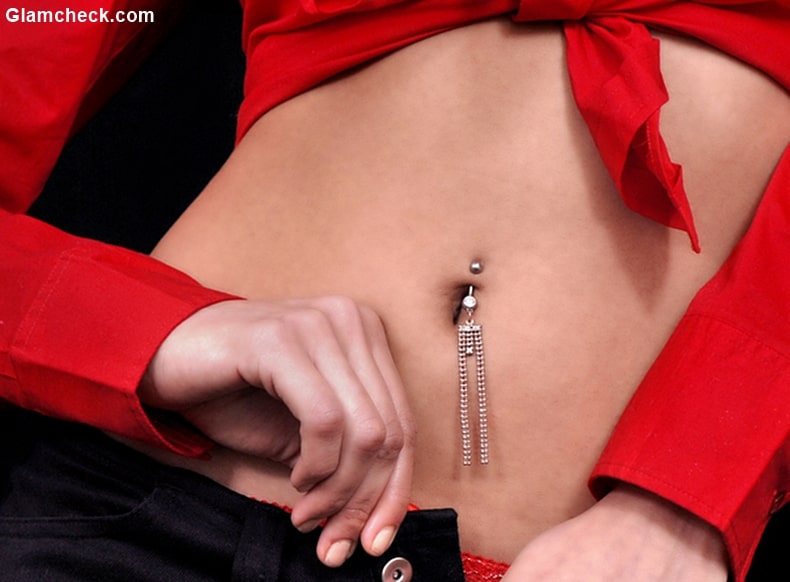 Belly Button Chain Jewelry