Skin vitamin
Your skin reflects your health. It also speaks a lot about your personality. A healthy skin reflects a healthy body and mind. For some, maintaining a healthy skin means applying lotions and creams, and for others it is some kind of exercise or yoga. There are still many who don't care and pay no attention to their skin. This is not a good habit. If proper care is not taken your skin might become dull and lifeless. Though, exercise, yoga and beauty products help rejuvenate the skin but a healthy diet rich in vitamins and minerals are prime requisites.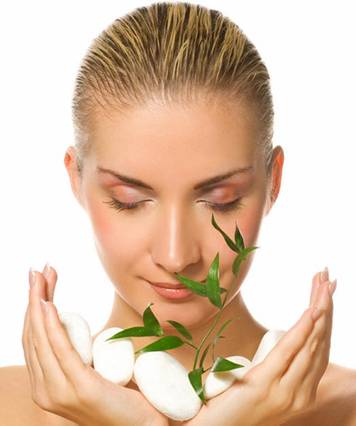 Vitamins for skin:
Vitamins are important not only in keeping your skin look and feel healthy and beautiful, but also helps prevent and treat any problem areas and skin disorders. Our skin badly craves for nutrients, and unfortunately, due to the lack of adequate dose of vitamins the skin does not meet its requirement. This leaves the skin pale, dull and dehydrated.
The anti oxidant properties of the vitamins play a major role in maintaining healthy skin.
Below we have discussed about certain vitamins that are good for the skin (Skin vitamin). We have also tried to put together all possible sources from where you can meet the specific vitamin requirements.
1)       Vitamin A:
Properties of Vitamin A :
Strengthens the skin by repairing the tissues.

Prevents dry skin and acne

Treats wrinkles

Its antioxidant property removes toxins and free radicals out of the body.

It retains the moisture of the skin leaving a glowing skin.

It repairs damaged skin cells.
Deficiency of Vitamin A:
Low intake of this vitamin in the body causes Acute toxicity in the body leading  hair loss, dry skin and drying of the mucous membranes.
Food rich in Vitamin A:
All yellow or orange colored fruits and vegetables are rich in Vitamin A.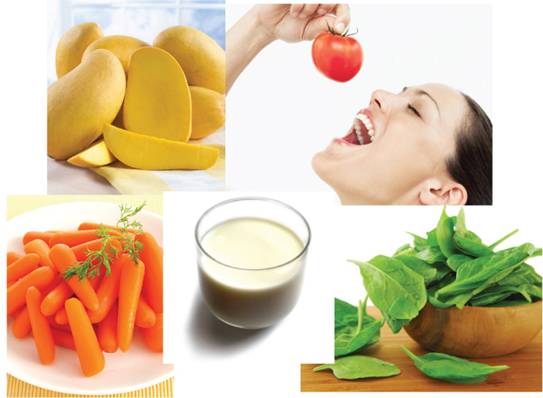 Mango

Milk

Liver

Carrot

Egg

Spinach

Papaya

Tomato
2)       Vitamin B:
Properties of Vitamin B :
Vitamin B1 (thiamine)  is a strong antioxidant which flushes out the toxins from the body.

Vitamin B 2 (Riboflavin) hydrates skin.

Vitamin B3 (Niacin )  Improves blood circulation and metabolism.

Vitamin B5 Prevents skin problem such as eczema which is caused due to stress by reliving stress.

Vitamin B 6 (pyridoxine) maintains a healthy immune system by producing more antibodies to fight away the infections and diseases.
Deficiency of Vitamin B:
Deficiency of B2 causes skin disorders and inflammation of the soft tissue lining around the mouth and nose.  It's deficiency also causes inflammation of the skin, mouth, vagina and the rectum.

Food rich in Vitamin B: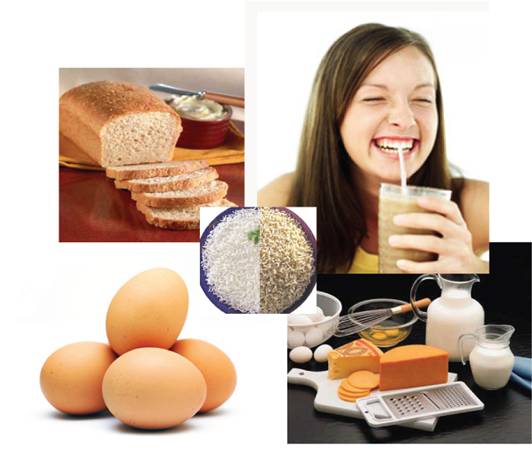 Wheat

Oatmeal

Whole wheat

Bran

Brown rice

Dairy products

Milk

Liver

Fish

Eggs
3)       Vitamin C (Ascorbic acid) :
Properties of Vitamin C :
Vitamin C promotes healing of the wounds.

It is an antioxidant and It exfoliates and cleanses the skin.

Reduces fine lines and wrinkles on the skin.

Treats sunburns.

Rejuvenates the skin.

Vitamin C encourages growth of collagen

It softens and moisturizes the skin.

It exfoliates and cleanses the skin.
Deficiency of Vitamin C:
Vitamin C deficiency causes scurvy that leads to the formation of liver spots on the skin (more on thighs and legs), spongy gum, and bleeding from all mucous membranes making the skin look pale.
Food rich in Vitamin C:
All citrus fruits and vegetables are rich in Vitamin C.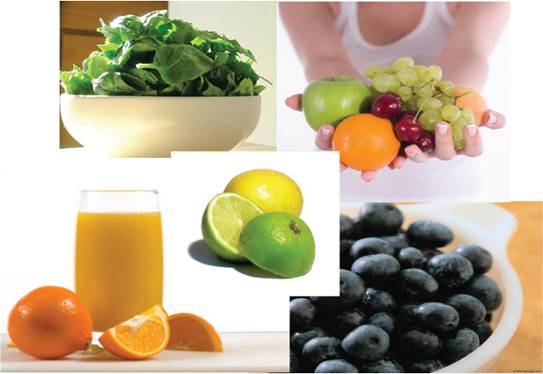 Orange

Grapefruit

Lettuce

Spinach

Green peppers

Strawberries

Tomatoes

Cabbage

Lemon

Aamla
4)       Vitamin D:
Properties of Vitamin D :
Vitamin D allows the skin to produces the brown pigment melanin, which gives color to the skin. Vitamin D is formed    in the skin by the action of ultra-violet rays in the sunlight.

It is effective in treating itching and flaking skin.

With its antioxidant properties, Vitamin D destroys the action of free radicals and toxins that are harmful for skin and body.

Vitamin D prevents premature aging and results in reduction of aging spots and signs.
Deficiency of Vitamin D:
Vitamin D deficiency can make your skin pale.
Food rich in Vitamin D: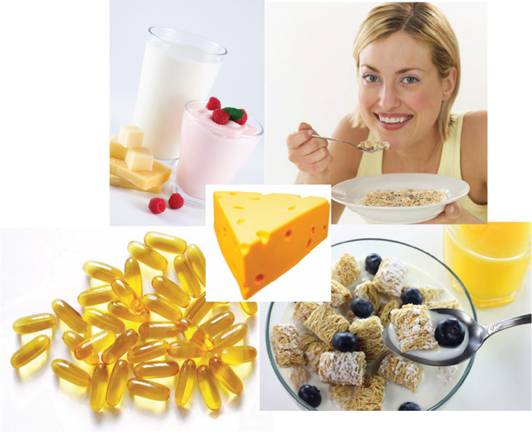 Milk

Fortified rice

Salmon

Tuna

Liver

Cheese
Sunlight is the best source of vitamin D.
5)       Vitamin E:
Properties of Vitamin E :
Its antioxidant property prevents free radical damage to the skin.

Heals sunburns or other skin damage.

Vitamin E protects cell membrane from damage.

It nourishes the skin and hydrates dry skin.

Vitamin E protects the skin from UV rays,

Deficiency of Vitamin E:
Deficiency of Vitamin E causes skin rashes, sunburns and skin dehydration.
Food rich in Vitamin E: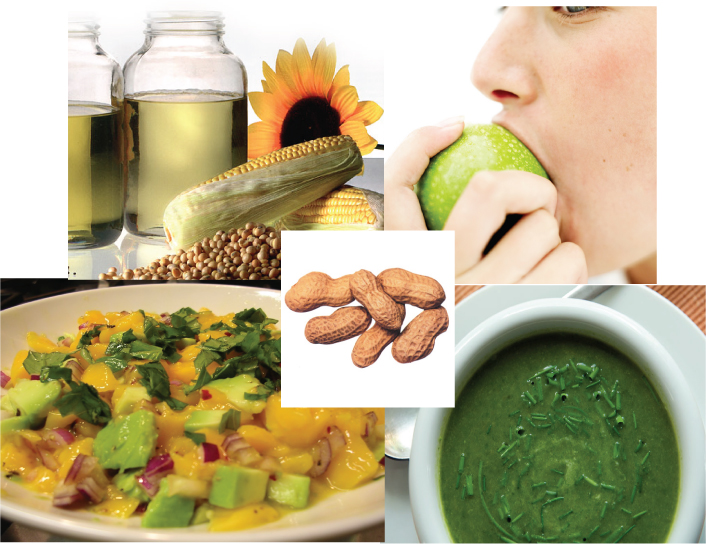 Almonds

Peanut

Hazelnuts

Sunflower oil

Spinach

Broccoli

Mango