A slip is an undergarment worn by women. The undergarment features adjustable shoulder straps with a bra shaped upper design. Some may also feature in- built bra like structures to provide some shape, control and lift to the breasts. These are undergarments that are often worn over undergarments like bras and panty.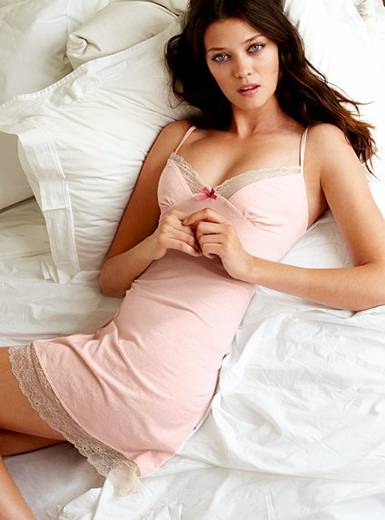 A slip hugs your body closely at the chest area and is therefore, sold according to bust sizes.

The garment is worn under a dress or a skirt for a smooth silhouette and to prevent chaffing of the skin from coarse fabrics, heavy embroideries, buttons, beads etc.

They may also be worn under expensive chic clothes and corsets etc to absorb sweat and keep the upper garment clean. This eliminates the need to dry clean your clothes every time you wear.

Slip may also be worn for layering garments for a voluminous look by petite lean women.

You may wear them under all coarse fabrics like jute, wool etc and prevent skin from irritation and chaffing.

Slips are also worn for modesty under sheer outer garments.

A slip is highly versatile and may be worn by all age groups alike. Small children may wear them as outer garments during summers. Some chic ones may be worn by young ladies and grannies too on a lazy evening, at home.
Materials:
They are basically functional clothing items that are made of natural fabrics that are easy to wash and comfortable to wear.

Cotton remains a perfect choice for the construction of the garments.
Some dressy ones may be made of chic fabrics like stain, silk etc. Synthetic materials like rayon may also do during winters. Polyester and nylons are also popular.

Bridal slips come with laces and trimmings.


Types of slips:
Full slip: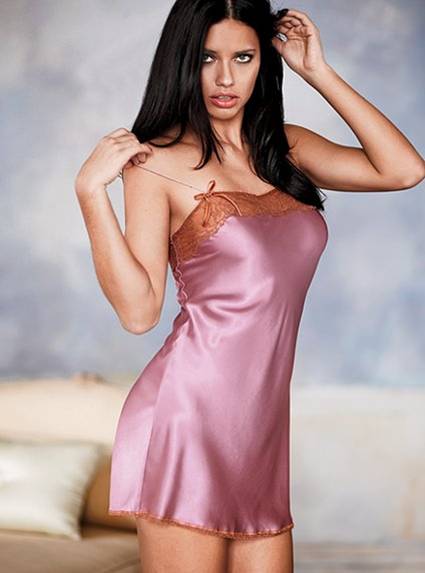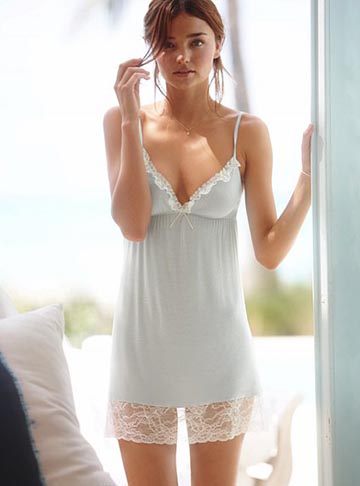 A full slip features narrow adjustable straps that hangs from the shoulders, over the breasts and runs up to the length of a skirt.

The top portion hugs the body closely and is sold according to the bust size.

The length of the slip may be as desired.

The skirt shape is two: Straight and A-line.

Half slip/ waist slip/ petticoat: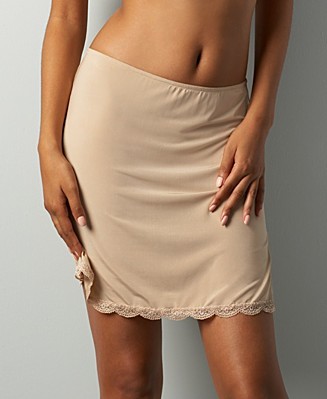 A half slip provides coverage to the lower half of the body and  hangs from the waist.

The waist is elasticized and the skirt is light in weight.

You may wear them with a matching colored camisole.