Tap pants commonly known as French knickers, side-cut shorts, and dance shorts are lingerie worn mostly by women.
They are a type of shorts that cover the upper part of the thighs and the pelvic region. Tap pants feature very short, loose legs with side slits. The bottom of the short usually falls just below the bottom of your rear, and the waist is elasticized.
Tap pants feature characteristic slits at the ends that run up the leg.

To understand, these pants may provide you greater coverage than a thong but look dressier and sexier than a brief.

The inner wear got it's name from Tap dancers who wore these pants with side-slits to ensure breath ability, movement and comfort.

Like shorts, they enable unrestricted movement of the body parts as well as ensure comfort.

As with all lingerie, even tap pants have become more of an outer garment rather than a mere under garment.

You may wear them like undergarments or pair them with sexy under wears like G-strings etc.

These pants can also be worn as undergarments, usually with full skirts, gowns, trousers, camisoles, teddies and dresses.

Fabrics: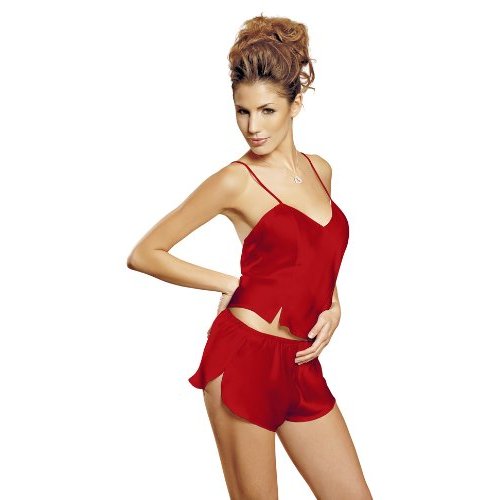 They are usually made of natural fibers, mostly cotton to ensure breathe ability.

The materials may also be stretchy to enable greater movement and flexibility.

Rich fabrics like silk etc may also be used to manufacture dressier ones. Dressier ones may also feature laces and trimmings around the bottom of the legs. The waist is elastic.
Worn by/ at: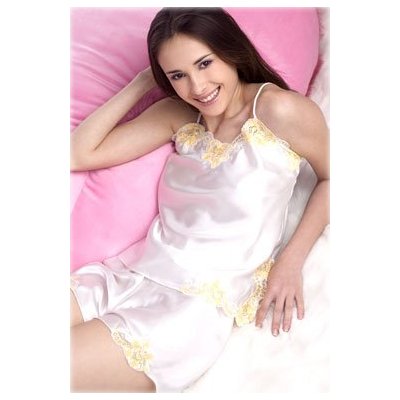 Athletes and runners prefer wearing tap pants, as being open at the sides, they provide wider range of movement as well as ensure breathe ability.

Tap dancers wear the garment to the practice sessions for the same reason.

Even small children as well as young ones may wear them as they are chic, stylish, sporty as well as bold and rustic.

As undergarments tap pants are very comfortable and loose enough. This makes them a popular bedroom wear too.

You may wear one to the swimming pools and beaches for a comfortable yet modest coverage.
Tips:
Do not wear Tap pants under tight fitting trousers as they may bunch up and cause great discomfort as well as visible and uneven lines.